These Breaking News Brought to You By::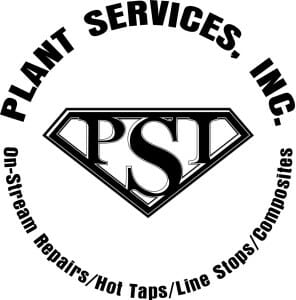 "Enterprise Moves Forward with $5 Billion 'World-scale' Petchem Project
Enterprise Products Partners completed early steps toward a proposed $5 billion ethane project east of Houston described by analysts as a "world-scale petchem facility."
Pietro Donatello Pitts, Hart Energy
Enterprise Products Partners LP completed a tax abatement application for a proposed $5 billion ethylene manufacturing facility east of Houston in Beaumont, Texas.
The application is a preliminary filing that represents an early step toward a possible project for a new "world-scale petchem facility" near the Texas-Louisiana border, according to a June 15 report by Tudor, Pickering, Holt & Co. (TPH). Commercial discussions for the project are ongoing but formal commitments have not yet been disclosed.
"EPD has stated interest in developing additional ethylene production capacity in the past and at 2 mtpa, the proposed facility would rank among the largest in the U.S.," TPH analysts wrote. "The company has framed the project as still in early stages with any ultimate FID (final investment decision) likely to come alongside a strategic partner and a preference toward reduced commodity exposure similar to commercial agreements at their PDH units."
Construction of the facility could start in 2024-2025 with operations likely to commence in 2027-2028, the firm added.
Enterprise's affiliate, Enterprise Products Operating LLC, submitted its application for an appraised value limitation for a property in Beaumont to the Beaumont Independent School District on May 5. The application was classified as complete as of May 12, according to a document posted by the Texas Comptroller's Office.
The school district has "intent to consider the application for appraised value limitation on qualified property should a positive certificate be issued by the Comptroller," the documents said.
If it moves forward, the project would allow Enterprise to grow its presence in Beaumont. The economic opportunity comes at a time when "the U.S. feedstock cost advantage continues to encourage additional ethylene and propylene growth," the company said in its June investor presentation on its website.
Houston-based Enterprise Products Partners provides midstream energy services to producers and consumers of natural gas, NGL, crude oil, refined products and petrochemicals. The company has gas manufacturing locations in Texas, Louisiana, New Mexico, Colorado and Wyoming and significant interstate pipeline assets in Louisiana.
Enterprise didn't provide further details related to the application or project when contacted by Hart Energy.
Ethane Cracker
The application relates to a proposed greenfield project to be located at the Beaumont Marine West property along the Neches River in Jefferson County, Texas. The facility would include an ethane cracker unit with ethylene production capacity of 2,000 kilotons per annum.
Ethylene is a primary petrochemical intermediate that is further processed into polyethylene resin, which is used in the manufacture of plastics for pipe, bags, food and beverage containers, household chemicals bottles and other products.
Key components of the facility include: cracking furnaces, a quench tower, a cracked gas compression train, a compressed gas refrigeration cold box, units for the fractionation and hydrogenation conversion to ethylene and propylene, a propylene refrigeration system and an ethylene or methane/ethylene refrigeration system, according to the court documents. " – via Hart Energy
Reference: Hart Energy
Follow MidstreamCalendar.com for upcoming industry events. Midstream Calendar was created to help synchronize the industry by providing a free lookahead for key industry events across the country. We focus on non-profit support, community, and industry specific trade shows and 2022 midstream & pipeline conferences for gathering and gas processing, transmission, compression, refining plants, chemical plants, fertilizer plants, terminals, storage facilities, LNG plants, syngas, and bio mass. More 2022 Oil and Gas Events added every day.Email Ops@MidstreamCalendar.com to get involved. Follow our sister page at www.UpstreamCalendar.com for upcoming 2022 Oil and Gas Events. The original Energy Calendar.
2022 Oil and Gas Events Houston