Bayardo Safety LLC is excited to announce our expansion efforts within the Oil and Gas Safety sector. Thanks to our clients, we are now pursuing growth plans that begin in Louisiana. We heard the call, and we are on our way!
Our push into the Louisiana market space will be spearheaded by our sales and business development expert Jaquetta Hall who brings over a decade of experience to our team. She has been able to cultivate strong relationships with many different companies due to her relentless pursuit of exceeding client expectations.
Safety is not just a priority but a core value in the Oil and Gas industry, and Bayardo Safety LLC is dedicated to delivering top-notch training solutions such as Operator Qualifications, a robust Online Training Platform, and Compliance Management experts that will increase operational efficiency for our clients. A multitude of services is available to all of our clients and is at your fingertips.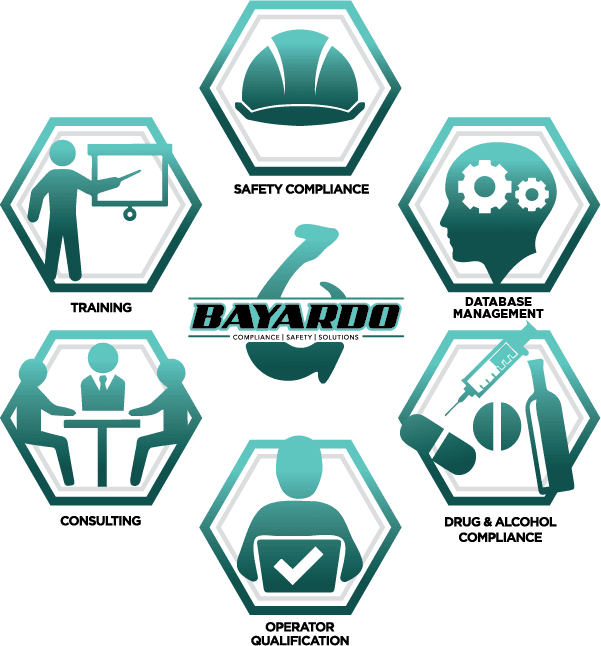 Mission: Our goal is to provide custom safety, compliance, solutions, and help each of our clients strive for a zero accident workplace.
OQ
Operator Qualifications available from the most highly accepted OQ entities in the U.S. Such as NCCER, EWN, OQSG, Veriforce. Our testing facility is conveniently located in Houston, Texas with Evaluator travel option available.
D&A
Easily monitor your contractors compliance with ALL drug and alcohol program requirements.
SAFETY
Startup, revamp, or update your companies Safety Program, Policies, Worker Credential Management and achieve the Safety Culture your employees deserve.
TRAINING
Training courses available for your workforce such as Safeland / SafeGulf / H2S Clear, OSHA 10, OSHA 30, Competent Persson Series / Heavy Equipment Series / HAZWOPER and Over 75+ C.BTs.
CONSULTING
We take a look at your struggles and create a custom solution that meets the needs of your client base, workforce, and in house programs.
DATABASE MANAGEMENT
Turnkey account startup, and monthly compliance management programs with contractor database systems such as ISNetworld, Veriforce/Compliance Pro, EWN, Avetta, NCMS and More.
Please reach out to our team today!
Let's discuss your needs, devise a custom plan, and execute with precision.
346-324-5305