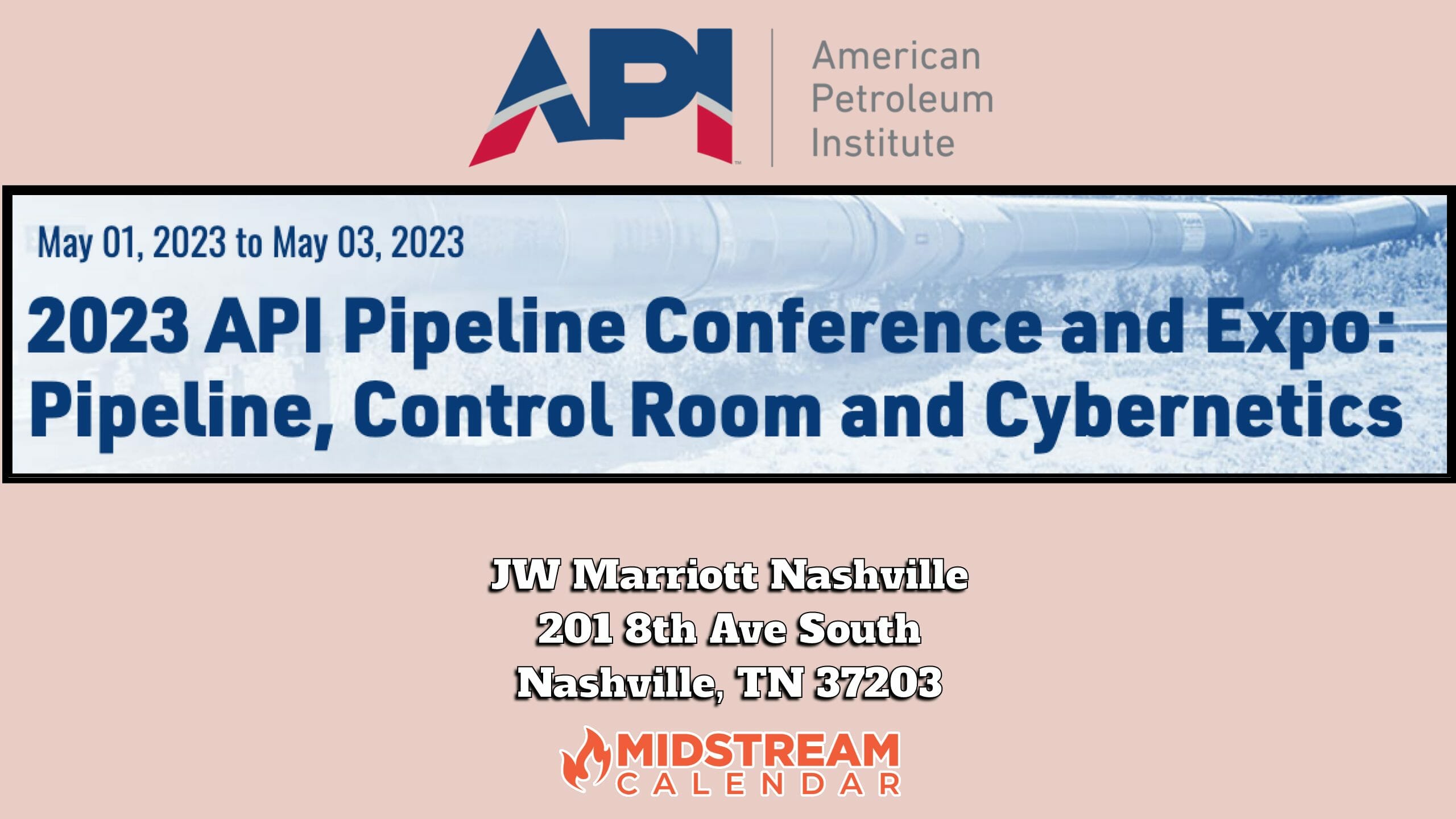 Register Now for the 2023 API Pipeline Conference and Expo: Pipeline, Control Room and Cybernetics May 01, 2023 to May 03, 2023 – Nashville
This Event Reminder is Sponsored by: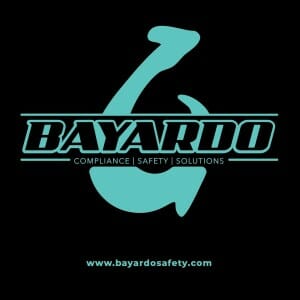 Leading the Energy Evolution
The entire world is on an extraordinary journey of sustainability. Amidst innovations, challenges, and forward-looking strategies resides the linchpin of the energy evolution – the Oil & Gas industry.
Every day, this industry delivers essential energy across continents, through millions of miles of infrastructure and vehicles, spanning diverse landscapes and climate zones. Not only do these networks deliver safe, reliable energy, they are supported by thousands of workers leading transformative efforts in new technologies, emergent energy sources, workforce development, and safety.
Join us, as industry stakeholders travel to Nashville, Tennessee in May 1-3, 2023 to connect, collaborate, learn, and continue leading the energy evolution.
What We Know
Despite industry challenges, growing populations will continue to require reliable and affordable energy.
O&G companies' response to the ESG imperative will define their business strategies long term.
Future success of O&G companies depends on access to capital. The current oil price enables investment in riskier and more expensive energy solutions, like carbon capture, utilization, and storage (CCUS).
The cyclical hiring and laying off employees is adversely affecting the industry's reputation as a reliable employer, and a tenured, aging workforce continues reduction within the talent pool.
Unprecedented pace technology is being embraced to improve production, increase connectivity, optimize equipment, ensure worker safety, and monitor remote areas can.
The Conference Agenda will consist of general sessions, track sessions, and conference events. Each will have visual aids to enhance the attendees ability to match to their interest and preferences. This may be indicated through color and/or symbiology.
Repeatable Tracks, with Diverse and Relevant Pipeline Content
Stakeholder Engagement & Outreach
This track fosters information sharing and engagement around community involvement and multi stakeholder dialogue efforts and tools for continued advancement in safe pipeline operations. Example topics may include leading practices for engagement with communities throughout the lifecycle of a pipeline(s), API Recommended Practices (RP) 1162, Public Awareness Programs for Pipeline Operators and RP 1185, Pipeline Public Engagement, environmental justice and Tribal/First Nation considerations, emergency responder education, and damage prevention outreach.
Operational Excellence
This track explores how oil and gas leaders are operating their assets safely, reliably, sustainably and cost effectively from safety performance to best-in-class standards and systems. Examples topics may include processes for identifying high consequence areas, in line inspection lessons learned, pipeline safety management systems, safety culture, Management of Change, leak detection analysis and remediation for risk reduction and enterprise & operational risk management.
Environmental, Social and Governance ESG
This track provides industry insights on both current and forward- looking strategies, changes, and approaches to environmental responsibility and broader ESG measures. Examples topics may include habitat management and conservation programs, ESG risks, system hardening and resiliency, carbon capture utilization and storage, methane emission quantification and other sustainable practices by operators.
Technology & Innovation
This track highlights operational technologies, tools and other innovations that allow oil and gas organizations to advance their operations, asset integrity, risk management, and business continuity and growth. Example topics may include new inspection tools and engineering practices, leak detection technologies, emergency responder applications and emerging fuel developments.
Workforce Development
This track offers insight into diverse workforce development strategies in the pipeline industry. Example topics include succession planning to support knowledge transfer, attracting new workers to the industry, talent retention strategies, managing a multigenerational workforce, Operator Qualification (OQ) and inspector certification programs, establishing competency based learning programs, using technology to train, and expanding formal training to include knowledge-based workers.
Repeatable Tracks, with Diverse and Relevant Control Room Content
Team Training
This track focuses on establishing and maintaining compliance, while fostering collaboration on one of the newest aspects of Control Room Management regulations. Example topics may include regulation history, interpreting regulatory requirements, incorporating team training into both normal and abnormal operations, and non-technical soft skill training approaches.
Emergency Tech and the Future Workforce
This track explores the future of control room operations, sharing insights on technologies, implementation strategies, use cases and best practices, and talent recruitment and acquisition approaches. Example topics may include automation/autonomous operations, workforce transition, workforce training and skill development, shiftwork transformation, and recruiting techniques.
Alarm Management
This is track discusses the lifecycle of alarms, from identification to alarm monitoring, and management of change with topics concentrated in challenges related to implementation of an alarm philosophy and fulfillment of regulations requiring an alarm management plan. Example topics may include smart alarms, alarm dashboarding and analysis, impacts by Title 49 rupture response procedures, and alarm workload management.
Manual Pipeline Operation & Business Continuity
This track highlights response measures and strategies when faced with frequent natural disasters, challenging infrastructure, or staffing limitations while maintaining operations. Example topics may include preparedness and response to social unrest or pandemics, manual operations due to system operations, controller and staffing continuity strategies, and procedure development insights.
Compliance Best Practices and Audits
This track takes a deep look into control room compliance and effectiveness through the lens of regulatory audits, inspections, investigations, and self-assessments. Example topics may include: lessons learned from inspection findings, inspection preparation successfully demonstrating compliance, differences between regulator inspections and investigations, and the value of self-assessments.
Repeatable Tracks, with Diverse and Relevant Cybernetics Content
Cybersecurity
This track explores topics related to the hardening of critical control systems amongst a backdrop of an everchanging cybersecurity landscape where prudent pipeline operators must continually strive to stay ahead of evolving cyber threats and regulations. Example topics may include strategies for responding to TSA Security Directives, contingency planning, redundancy strategies, cybersecurity approaches to legacy systems, and cybersecurity designs.
Leak Detection Advancements
This track examines the roles that different leak detection advancements play in ensuring the pipeline industry exceeds the expectations of the public, businesses, and communities. Example topics may include new leak detection technologies, implementation and response to the Rupture Rule, leak detection maintenance and optimization of existing systems, and applications of novel leak detection technology to operations.
SCADA Improvements
This track provides information about key industry improvements to SCADA systems from the processes to technologies. Example topics may include the modernization of SCADA communications, implementations of Human Machine Interfaces, automation of complex operations, and remote access and support tools or practices.
Standards Updates
This track provides updates on industry standards, and recommended practices that support the evolution of current industry practices. Example topics may include new standard applications, practice interpretations and industry standards or practices under review.
Emerging Technologies
This track highlights forward looking technological advancements that will change operational intelligence. Example topics may include drones, energy optimization methods, remote sensing technology and satellite-based platforms, virtual and augmented reality, carbon dioxide pipeline monitoring and control innovations.
Workforce Development
This track promotes the sharing of practices or strategies that support the development and preparation of the diverse workforce aimed at strengthening the industry skills of the current and future workforce. Example topics may include control room remote workforce strategies, knowledge retention and accessibility approaches, and internal qualification evaluation practices.
About Our Media Sponsor:

Bayardo Safety
Bayardo Safety Services
We pride ourselves on being able to provide our clients with a multitude of services. No two jobs are the same, and we take a one-on-one approach with custom solutions for every client.
Some of our core services include:
ISNetworld Account Management
Safety Database Management
OQ Training
Follow MidstreamCalendar.com for upcoming industry events. Midstream Calendar was created to help synchronize the industry by providing a free lookahead for key industry events across the country. We focus on non-profit support, community, and industry specific trade shows and 2023 midstream & pipeline conferences for gathering and gas processing, transmission, compression, refining plants, chemical plants, fertilizer plants, terminals, storage facilities, LNG plants, syngas, and bio mass. The original energy calendar featuring all streams of energy with renewables. More 2022 Oil and Gas Events added every day.
Email Efrain@AllstreamEP.com to get involved.
2023 Oil and Gas Events
2023 Oil and Gas Events Hawaii