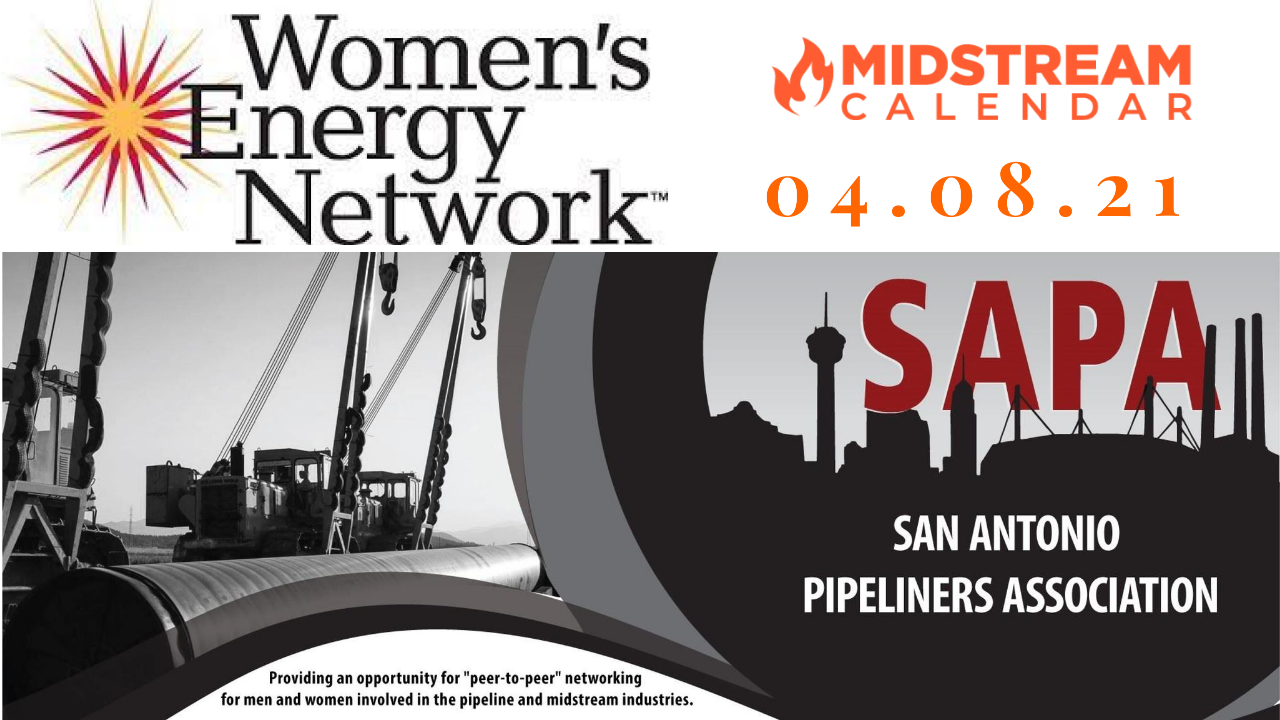 San Antonio Pipeliners (SAPA) and Women's Energy Network (WEN) Present – Inspired Leaders
SAPA and WEN Present

Women's Energy Network:
WEN's vision is to be the premier global organization that educates, attracts, retains, and develops professionals working across the energy value chain. WEN offers educational, networking and leadership opportunities to more than 6,000 professionals nationwide through networking events, conferences, community initiatives, social outings, and mentoring programs.
**WEN Members: Use code WENSTX for ticket discount.**
Please use the discount only if you are a current WEN member
Would you like to become a member of WEN South Texas? Register here!
Speaker Bios:
JoAnn Browning, Dean and David and Jennifer Spencer Distinguished Chair
Dr. Browning was named Dean and David and Jennifer Spencer Distinguished Chair of the UTSA College of Engineering in August 2014, and as Interim Dean of Architecture, Construction, and Planning in 2019. Previously she was a faculty member at the University of Kansas for 16 years, and served 2 years as Associate Dean of Administration. While at KU, Dr. Browning twice was awarded the Miller Award for Distinguished Professional Service (2004 and 2011) and was the 2012 recipient of the Henry E. Gould Award for Distinguished Service to Undergraduate Education. In 2015 she was name a Purdue Distinguished Woman Scholar. In 2016 INSIGHT into Diversity magazine presented her with an Inspiring Women in STEM award. She received the San Antonio Business Journal Women's Leadership Award in 2018.
Dr. Browning has been active in the engineering community, as President of the Kansas Chapter of the American Concrete Institute (ACI), Earthquake Engineering Research Institute (EERI), and the American Society of Civil Engineers. She has served on the Board of Directors of ACI and on the ACI 318 Building Code Committee.
Her own research interests include structural engineering, earthquake engineering, engineering materials, reinforced concrete design and analysis, and engineering education. She received the American Concrete Institute's Young Member Award for Professional Achievement in 2008 and was named an ACI Fellow in 2009. Browning is a Professional Engineer in the states of Kansas and Texas.
Ruth Jackson, Acute Care Physician, Medical Consultant
Ruth Jackson grew up in San Antonio, Texas with a love for all things academic, specifically reading, math, and music.
She graduated valedictorian of East Central High School in 2005, and completed a Bachelor of Arts in Psychology degree as a Summa Cum Laude graduate of the University of Texas at San Antonio (UTSA) with the Highest Honors in the Honors College in 2009. After several internships through JAMP (Joint Admission Medical Program), she went on to complete her medical degree at the University of Texas Health Science Center at San Antonio in 2013. She moved to East Texas to complete residency through the UTHSC (University of Texas Health Science Center) at Tyler and completed an Internal Medicine residency as a third year chief resident in 2016.
She has since practiced medicine in acute, outpatient and post-acute care including a new venture into medical consulting for insurance claims. This overlays a foundation of heavy involvement in her church, assisting the Pastor as needed as well as directing the Music Department.
Brittany Hebert Franklin, CEO & Founder

Brittany Hebert Franklin never met a challenge she wasn't prepared to face head-on. Her early years in Louisiana produced hardships from her parents' divorce, mother's drug addiction, father's depression, and her family's home burning to the ground. Through adversity, she clung to her rallying cry, "do things bigger than yourself" and has continued to raise the bar for herself each year.
At 21, Brittany was approached to raise $10,000 for St. Jude Children's Research Hospital. Brittany remembered her life-changing trip only five years prior. Inspired by the challenge, Franklin contacted a few friends and hosted a sporting clay tournament in hopes of raising the $10,000. That day, they raised $50,000.
For 13 years, Brittany excelled in the Oil and Gas industry while building Sky High for Kids in her personal time. She utilized her contacts and resources within the industry to build events throughout Texas and Louisiana–raising millions of dollars to fund research projects. Sky High for Kids was officially founded in 2007 and successfully operated as a volunteer-run organization until 2014. The nonprofit organization's mission is to provide comfort, fund research and save the lives of those fighting pediatric cancer and other life-threatening diseases.
In 2018, Brittany became the foundation's full-time CEO. Today, she is leading a team raising millions of dollars to help fund pediatric cancer research. Sky High for kids funds projects at St. Jude Children's Research Hospital, Texas Children's Cancer & Hematology Center and The Ronald McDonald House Charities, Memphis among others. Brittany's leadership and passion has led Sky for High Kids to donate more than $14 million to research institutions and causes, including $4 million in 2019 alone. In 2018, Sky High for Kids ambitiously pledged to raise $40 million over the next 15 years for Texas Children's Hospital and St. Jude Children's Research Hospital ($20 per institution). Twenty million of the commitment benefits Texas Children's Cancer Center projects Global HOPE initiative and the first immunotherapy center solely dedicated to pediatric cancer in the U.S. In addition, Sky High has committed to a $20 million pledge to St. Jude Children's Research Hospital to fund a research floor within the new 625,000-square-foot Advanced Research Center (ARC). Research conducted throughout the ARC will help move pediatric cancer survival rates forward.
Brittany is a member of the Entrepreneurship Organization of Houston and Houston Pipeliners Association. She also serves on the Texas Children's Cancer Center Advisory Board, Global Hope Campaign Executive Committee and Leadership Committee for the Ronald McDonald House Charities, Memphis. Recognitions include Houston Business Journal's 2016 40 Under 40 and Women to Watch in Business, St. Jude Houston Region Guest of Honor as well as one of Houston Modern Luxury's 2017 Most Dynamic Women. Through her company, BMH Performance, LLC, she consults other nonprofit organizations, oil and gas service companies, and shares her story as a keynote speaker.
Brittany lives in Houston with her husband, James Robert, where they are raising Franklin's adopted daughter, Allie.
If you would like to donate a door prize? please contact Michael Johnston at mjohnston@howardep.com. 
New Venue!
Seating Limited! 
Embassy Suites San Antonio Landmark
5615 Landmark Pkwy, San Antonio, TX 78249

Screening and social distancing protocols will be in place.