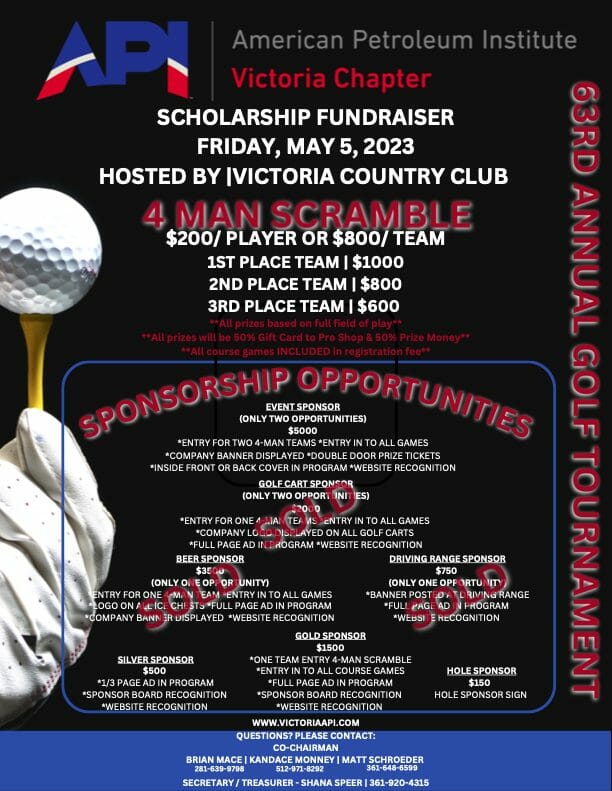 63rd Annual API Victoria Golf Tournament Friday May 5th – Victoria
This Event Reminder and Save The Date is Sponsored by: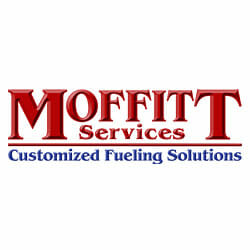 63rd Annual API Golf Tournament is on the books and approaching fast! We will be hosting a ONE day 4-Man Scramble Tournament on Friday, May 5th at Victoria Country Club.
Registration is open and our web registration will hopefully be available by the end of this week. Attached is the flier and registration form.
They have SOLD OUT THREE sponsorship levels already since we posted the flier on Social Media, so please be mindful of that when you are looking for Sponsors or registering your companies. We will be looking for (5) nice door prizes that our players will be able to draw for at the Party on the Patio, so please reach out to Kandace Monney if you would like to donate an item for this! We would like to see the value no less than $150 each prize since we are only doing (5)! The golf committee meeting is scheduled for February 15th at 6pm on the Victoria Country Club Patio. If you are interested in helping with the golf tournament, please join us for the committee meeting.