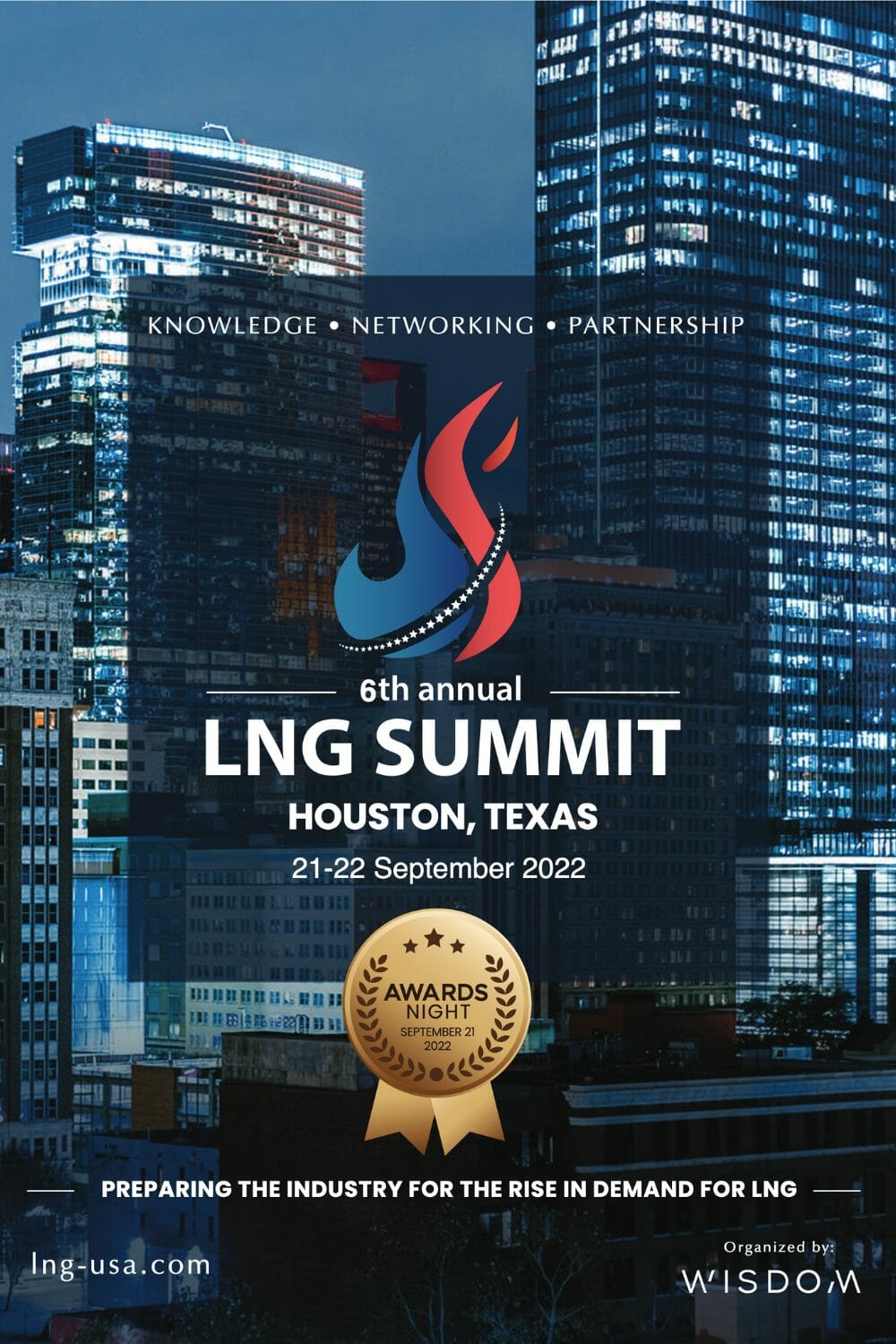 6th Annual LNG Summit USA Oct 25-26 (new date)- Houston
Following on from the resounding success of the 5th Annual LNG Summit USA in September 2021, Wisdom is proud to present the 6th Annual LNG Summit USA, which will take place on 21 and 22 September 2022 in Houston, Texas.
Into 2022, the global underlying demand for LNG is expected to rise 3% to 396 million tons as robust consumption in China's industrial and residential sectors, alongside other high-growth markets, counteract declining gas generation mix in mature buying regions, such as Japan. Loaded volumes are expected to rise to 402.3 million tons, driven by new production capacity and repairs to existing plants.
Reliability issues and a cyclical decline in capacity additions have constrained the ability of LNG producers to respond to a demand rebound driven by robust recovery from the coronavirus pandemic and the need to refill Europe's depleted gas stocks after a protracted winter.
Strong demand from Asian markets and a strong draw to refill diminished European stocks are expected to lay the foundations for the USA production to rise 11.3% year on year to 79.8 million tons, exceeding levels in Australia (77.8 million t) and Qatar (77.4 million t), temporarily placing it as the world's largest LNG producer.
The overall picture is that due to the high demand for LNG globally, especially in Asia and Europe, the USA is set to be the biggest supplier of LNG in the world, making it the fastest growing market.
The event will focus on the commercialisation and technological developments impacting the entire US LNG value chain. The 6th Annual LNG Summit USA will address the key issues by delivering insightful presentations from leading experts and stakeholders from the energy, gas, and maritime industries across the USA with a focus on the crucial role of technology to increase production capacity to meet demand.
The event will feature interactive panel discussions, practical sessions, and excellent networking opportunities. This collaborative format will allow the attendees to walk away with invaluable insights and practical takeaways.
KEY TOPICS
Demand and supply outlook: how will the USA meet the increasing demand for LNG in key markets
LNG bunkering and transportation: what is the demand outlook for LNG bunkering in 2022
Financing new LNG projects in the USA – where do the opportunities lie?
LNG technology: how will the industry use technology to keep LNG investible and to decarbonise LNG?
Evolving commercial partnerships: how are companies adapting their business models and aligning with partners
The future of hydrogen as an adversary for LNG
The energy transition acceleration and the drive to decarbonise methane
Review of upcoming regulations impacting the USA LNG market
Assessing the impacts of the growth in LNG trading on the overall business going forward
Agenda:
PANEL DISCUSSION: MARKET OVERVIEW – REVIEWING THE US LNG INDUSTRY OUTLOOK 2022
09:00
SESSION ONE: GLOBAL LNG DEMAND OUTLOOK: BUILDING A PATHWAY TO CREATING A SUSTAINABLE DEMAND-DRIVEN RECOVERY
10:00
NETWORKING COFFEE BREAK
11:00
SESSION FOUR: TRENDS IN OPERATIONAL TECHNOLOGY
09:00
PANEL DISCUSSION: ROLE OF LNG IN DECARBONISING THE ENERGY SECTOR
10:00
NETWORKING COFFEE BREAK
11:00
Follow
MidstreamCalendar.com
 for upcoming industry events. Midstream Calendar was created to help synchronize the industry by providing a free lookahead for key industry events across the country. We focus on non-profit support, community, and industry specific trade shows and 
2022 midstream & pipeline conferences
 for gathering and gas processing, transmission, compression, refining plants, chemical plants, fertilizer plants, terminals, storage facilities, LNG plants, syngas, and bio mass. The original energy calendar featuring all streams of energy with renewables. More 2022 Oil and Gas Events added every day.
2022 Oil and Gas Events Lake Charles
2022 Midstream Gas Processing and Industrial Manufacturing Events in Oil and Gas
2022 LNG Conferences USA
2022 Renewables conferences in America
About Vintri Technologies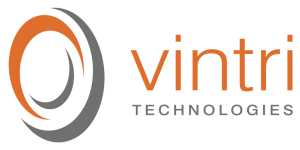 Founded in 2012, Vintri Technologies specializes in providing advanced data management solutions with an emphasis on material traceability.
As costs and regulations increase in the Energy industry, the accuracy, accessibility, and traceability of asset data have become focal points of utmost concern. Vintri specializes in partnering with operators to ensure they have a reliable, comprehensive, and organization-wide solution to manage data integrity, proactively identify issues, and make informed decisions.
Our people, processes, and technologies enable our clients to establish a flexible and cost-effective Verified Single Source of Truth (SSoT) across their respective supply chains. A Verified SSoT mitigates risk and avoids costly material delays for all associated projects.
Vintri's proprietary platform, vintriCORE, facilitates the consolidation and verification of asset data, and empowers organizations via data accessibility and insight. This greatly assists with asset acquisition due diligence and midstream regulatory compliance support.
Our solutions have been proven on more than 70 projects worldwide, with over 175 million asset attributes verified.
Learn more about Vintri Technologies and discover the evaluative options we provide for our solutions—visit www.vintritech.com/demo.