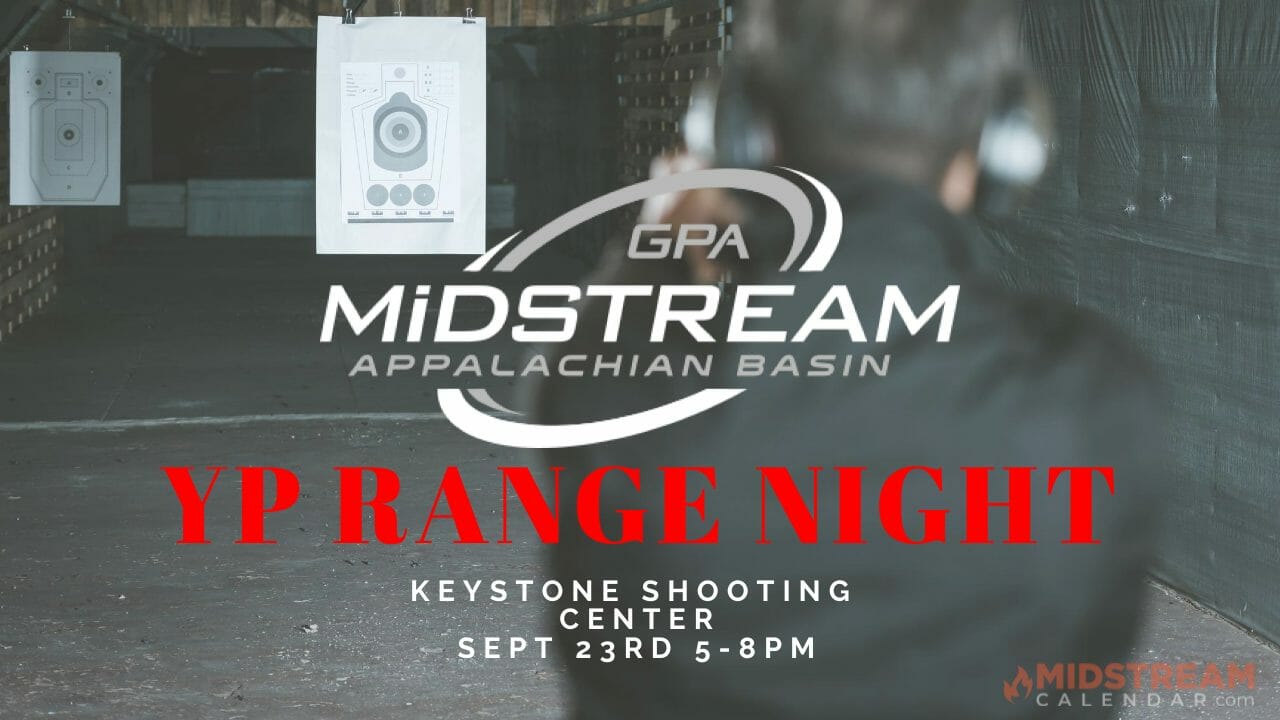 Appalachian Basin GPA Midstream Pistol Shoot
This Event Reminder is Sponsored by:
The ABGPA YP Range Night at the Keystone Shooting Center (KSC) has been rescheduled for Thursday, September 23 from 5-8pm.  Any previous registrations will be honored.  If you cannot make the new date, please reach out to Mike O'Grady regarding a refund or to transfer your registration to another individual.  If unable to attend or transfer, please consider making it a donation to ABGPA.
KSC will be providing pistol rentals, which include two (2) magazines of ammunition for each attendee, along with eye and ear protection, targets and full access to KSC's state-of-the-art Simulator Room.
The cost is $75 per member and $90 per non-member, after sponsorships and ABGPA subsidies. Please take a moment to renew your membership to save on this and future events.
The KSC will allow access to any of their fully automatic weapons for an additional $20, payable at the location the day of the event. ABGPA will be holding a 50/50 raffle and a table raffle for swag and additional KSC packages. Food/drinks will be provided.
Attendees are permitted to bring their own weapons and ammo for the event but will have to use the rental guns and ammo from 5-8pm. From 8-9pm attendees can shoot personal weapons in the range at no additional cost.
The event is limited to the first 40 participants and sponsorships are limited, as well. Sponsorships include one (1) individual registration to the event. While the event is noted as a YP event, all are welcome to attend.
Contact Mike O'Grady with any questions.
Follow Midstream Calendar for upcoming industry events. Midstream Calendar was created to help synchronize the industry by providing a free lookahead for key industry events across the country. We focus on non-profit support, community, and industry specific trade shows and conferences for gathering, gas processing, transmission, compression, refining plants, chemical plants, fertilizer plants, terminals, storage facilities, LNG plants, syngas, and bio mass.