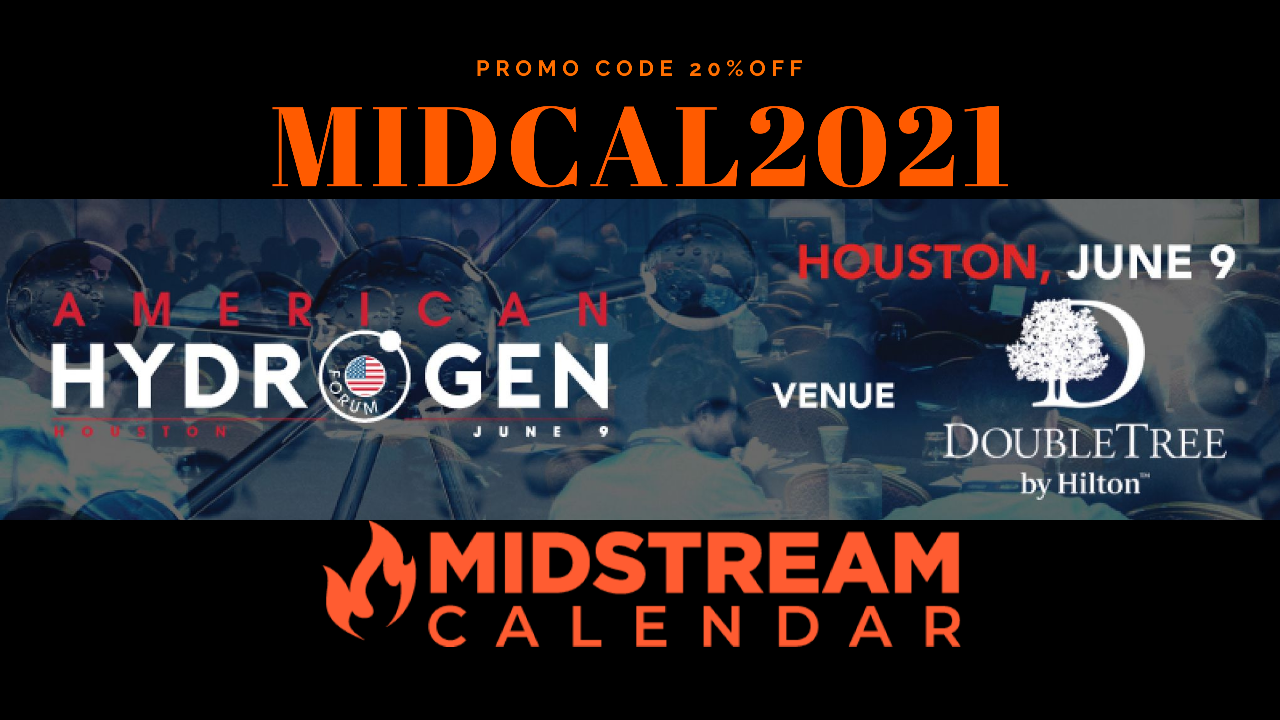 American Hydrogen Forum Houston (In Person)
Event Reminder Sponsored By: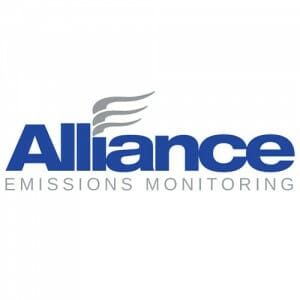 Participants
Make sure you are here to take the full advantage!
Countries across the world are seeking for a sustainable, cost-effective and easily applied source of energy. It is important to come up with solutions that help reduce greenhouse gas emissions and are technologically feasible – hydrogen could definitely be part of the answer and become the key component of the U.S. clean energy mix in the future. China, Japan and the European Union states have been actively investing in hydrogen infrastructure development and research, and the USA seems to be lagging behind in terms of unlocking hydrogen potential.
Hydrogen has enormous potential to become an important part of a decarbonized energy system and the USA should accelerate the process of laying the policy, commercial and technological foundations for GHG-free hydrogen production and utilization. Midstream Calendar helps to promote events across the country. 
The American Hydrogen Forum will provide a platform for relevant stakeholders from the government, research, technology and service sectors to join a clean energy debate and collaborate in searching for sustainable hydrogen economy solutions.
01
Unlocking Hydrogen Potential
The benefits and concerns of developing hydrogen economy
US government's role in developing the hydrogen market in the USA
Creating Safe Investment Environment and ensuring Demand
02
Project Development in the USA
Financing of hydrogen projects
Latest developments – currently ongoing projects and future plans
Cost-competitiveness and better possibilities for hydrogen production and applications
03
Technologies and Solutions
Hydrogen production
Natural gas to H2
Fossil energy sources
Biogenic production
Hydrogen as by-product
Adapting already existing technologies and infrastructure for H2
Already existing gas storage and transporting facilities for H2
LNG-H2 mixed refueling stations
Safety and potential hazards – high flammability, storage and transportation solutions
Need to increase the number of hydrogen stations
H2 as fuel for maritime
CHAIRWOMAN OF THE EVENT
Rakhi Oli
Principal & Owner, Net Zero Consulting
SPEAKER
Daryl Wilson
Executive Director, Hydrogen Council
SPEAKER
Andrew Marsh
President and CEO, Plug Power
HONORABLE GUEST
Don Victory
Chief Process Engineer, ExxonMobil Upstream Integrated Solution
SPEAKER
Vaseem Khan
Global Vice President, Digital and Analytics Lead, Net Zero and Low Carbon Hydrogen Chief Advisor, Offshore, Mcdermott
SPEAKER
Stan Knez
SVP Process Technology, Technip Energies
SPEAKER
Pierre-Etienne Franc
Co founder and CEO, FiveT Hydrogen
SPEAKER
Kareemah F. Mohamed
Energy Transition Advisory Lead, KBR
HONORABLE GUEST
Langtry Meyer
Founder and Chief Operating Officer, TEXAS LNG
SPEAKER
Sanjay Shrestha
Chief Strategy Officer, Plug Power
HONORABLE GUEST
Vincent Palmisano
Supply Chain Lead New Fuels – Hydrogen, Shell
HONORABLE GUEST
Miguel Angel Hernandez Ortiz
Refinery Maintenance Field Execution Supervisor, Shell
SPEAKER
Drake Daniel Hernandez
Senior Associate, Charles River Associates (CRA)
SPEAKER
Matthew Dawson, Ph.D.
CEO, Utility Global
SPEAKER
Jillian C. Evanko
Chief Executive Officer and President at Chart Industries, Inc.
HONORABLE GUEST
Benjamin Meinke
Business Development Manager, KBR
HONORABLE GUEST
Aasim Waheed
Director, Software and Automation, TechnipFMC
SPEAKER
Tim Lowrey
VP Sales and Marketing, Applied Cryo Technologies
SPEAKER
David Levitt
Process Engineer, Fluor
SPEAKER
Steve Beeston
Vice President – Technology Licensing, Wood
SPEAKER
Amanda C. Duhon
Director, North &Central America, EIC
SPEAKER
David Alonso
Regional Vice President, New Equipment Sales, Mitsubishi Power
SPEAKER
Richard Gottwald
President & CEO, Compressed Gas Association
SPEAKER
Laurence B. Tree II
President and CEO, Proteum Energy
SPEAKER
Sean T. Pribyl, Esq.
Senior Counsel, Holland & Knight LLP
HONORABLE GUEST
Roberto Ruiperez Vara
Director, LNG Technology, Operations and Projects, Freeport LNG
HONORABLE GUEST
Burhan, 'Bruno' Hoxha
R&D Fluids Group Manager, CNPC USA
HONORABLE GUEST
Joshua Coots
Business Development Manager, Industrial, Kelley Construction
HONORABLE GUEST
Jerome Maugey
Business Development Manager North and South America, Hutchinson a Company of Total
HONORABLE GUEST
Mihaly Wekler
Vice President, Biogas Operations – Business Development, Element Markets
HONORABLE GUEST
Kathryn Clay
President, International Liquid Terminals Association
HONORABLE GUEST
David Vasquez
Director, Engineering, Clough
HONORABLE GUEST
Adam Stashick
Executive Vice President Business Development, Clough
HONORABLE GUEST
Arthur Ransome
Vice President Business Development, Clough
HONORABLE GUEST
Mona Setoodeh
President, CH-IV International
HONORABLE GUEST
Jacob Saletsky
Engineer I (Rotational), Williams
HONORABLE GUEST
Darren Sanders
Director of Process Technology & Engineering, Fluor
HONORABLE GUEST
Nicholas Lugansky
Senior Director, Business Development & Strategy, Fluor
HONORABLE GUEST
Nancy Ballout
VP Process Operations, Sembcorp Marine SSP
HONORABLE GUEST
Alfred Moujaes
Managing Director, Sembcorp Marine SSP
HONORABLE GUEST
Reid Larson
Director of Hydrogen Sales, Americas, Chart Industries
HONORABLE GUEST
Jane Newman-Ford
Project Engineer, Burns & McDonnell
HONORABLE GUEST
Michael Falk
Project Manager, Gas T&D Pipeline & Facilities, Burns & McDonnell
HONORABLE GUEST
Patricia Wicker
Director of Process Technology, Burns & McDonnell
HONORABLE GUEST
Sarah Morgan
Partner, Vinson & Elkins LLP
HONORABLE GUEST
David Thibodeaux
Vice President, Operations, Stratigos Dynamics
HONORABLE GUEST
Laureen Meroueh
Chief Executive Officer, Alchemr
HONORABLE GUEST
Robert Oesterreich
VP Global Hydrogen Sales, Chart Industries
HONORABLE GUEST
Kenneth East
Strategic Business Development Manager, Kelvion
HONORABLE GUEST
Chip Rylands
Engineer, Aramco Americas
HONORABLE GUEST
Zhengcai Ye
Engineer, Aramco Americas
HONORABLE GUEST
Derek Csaszar
Director Marketing, Emerson
HONORABLE GUEST
Philip J. Ball
Senior New Ventures Explorationist, Total E&P Americas
HONORABLE GUEST
Ravi Sekhon
Director of Engineering, Centerline Logistics Corporation
HONORABLE GUEST
Rachael Haykin
Corporate Project Manager (M&A And Visionary Fuels), Centerline Logistics Corporation
HONORABLE GUEST
Anish Simon
Head of Emerging Technolgies & Innovation, Equinor
HONORABLE GUEST
Dr. Korbinian Riener
Head of Strategy, Schwanner
HONORABLE GUEST
Adel Chaouch
CEO, ShaMaran Petroleum
HONORABLE GUEST
Parul Dhall
Director, Low Carbon Technologies, NOV
HONORABLE GUEST
Danny Wilson
Board Member, Proteum Energy
Honorable Guest
John Carr
Executive Vice President, Applus+
HONORABLE GUEST
Trae Miller
President, Applus+ Kiefner