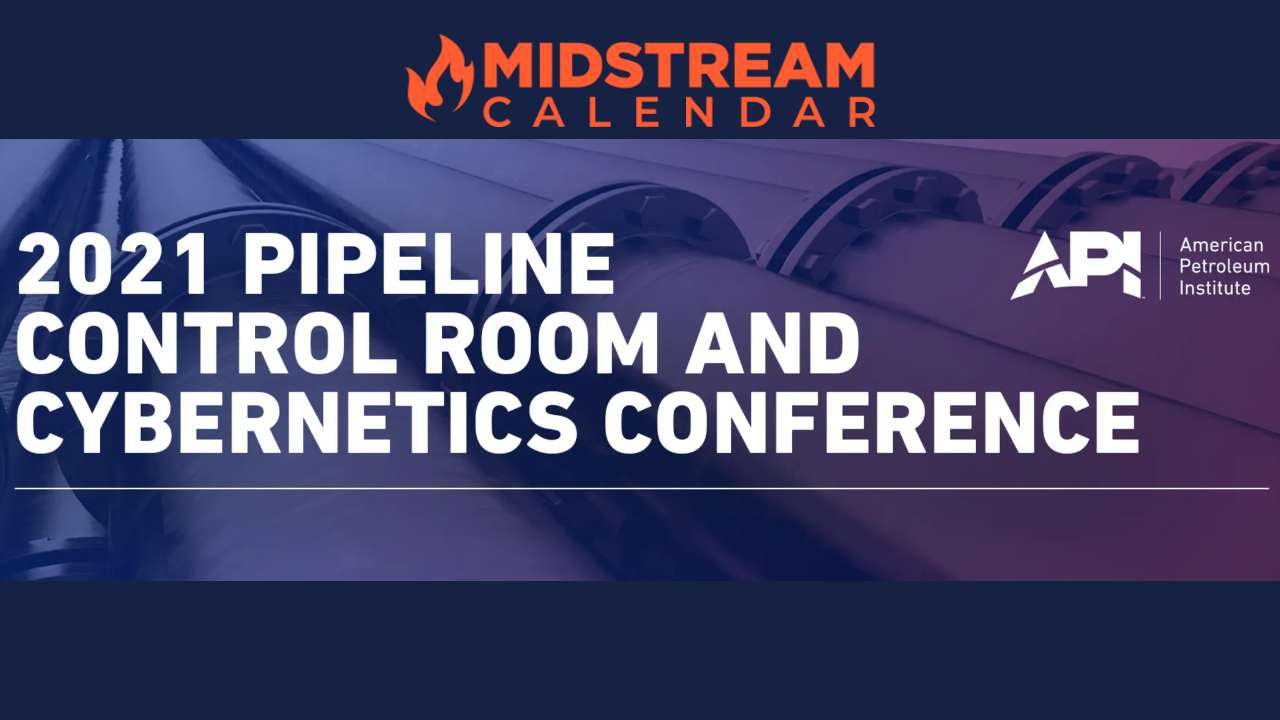 API 2021 Pipeline, Control Room And Cybernetics Conference (Virtual-April 20, 2021 – May 20, 2021)

2021 Pipeline, Control Room And Cybernetics Conference
When:(Virtual-April 20, 2021 – May 20, 2021)
Where: Savannah, Georgia
Join API in April 2021 for the Pipeline, Control Room and Cybernetics Conference. With a wide range of speakers and topics, three events seek to provide timely and relevant information on subjects that include Negotiating the New Norm, Asset Integrity, Risk Management, Construction Management, Workforce Development and many other topics.
Our Keynote Speaker will be Rob (Cujo) Teschne, former Air Force Fighter Pilot and Cancer Survivor who will speak on "Debrief To Win- Accountable Leadership in Action".
API's Pipeline Conference is considered by many to be the premier event in the U.S. and Internationally for education on Pipeline Safety (including SMS), Environmental and other Regulations, Construction, Management of Change, Contractor Management and a myriad of other subjects.  The Conferences now encompasses what was the Control Room Forum and the Cybernetics Symposium in one 3-day event. The Pipeline, Control Room and Cybernetics Conference allow for extensive networking opportunities with peers from the Pipeline industry.