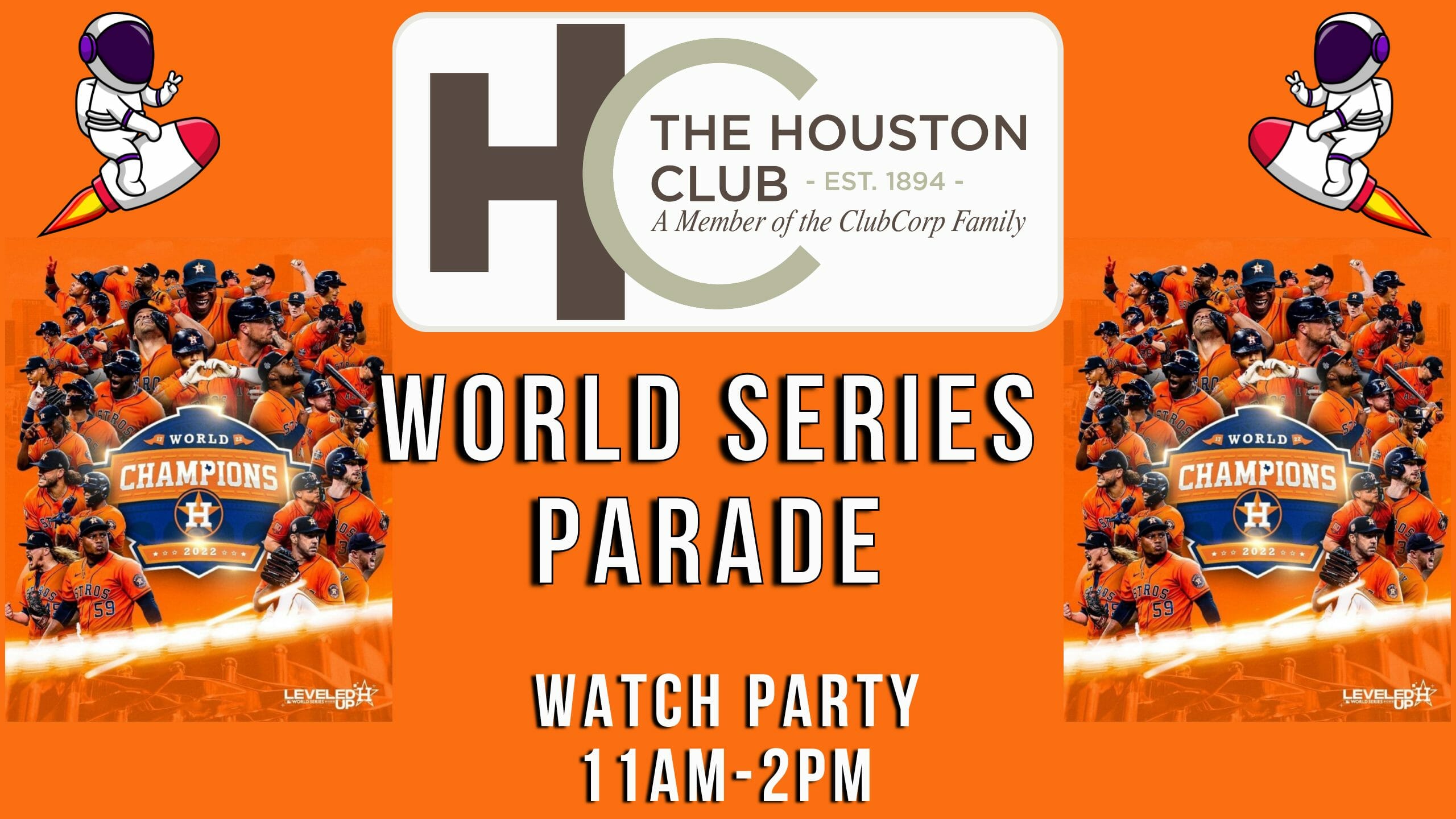 Houston Astros World Series Parade 2022 – VIP Watch Party Houston Club
This Event Reminder is Sponsored by: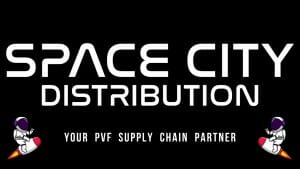 When is the Houston Astros World Series Parade? Well, It will be November 7th at 12 NOON.
Parade Route start at Smith and Preston pass by Smith and 2 Allen Center and then pass by Bagby and Louisiana St. and have 3 miles of parade route. More info Can Be Found Here at The City of Houston Parade Details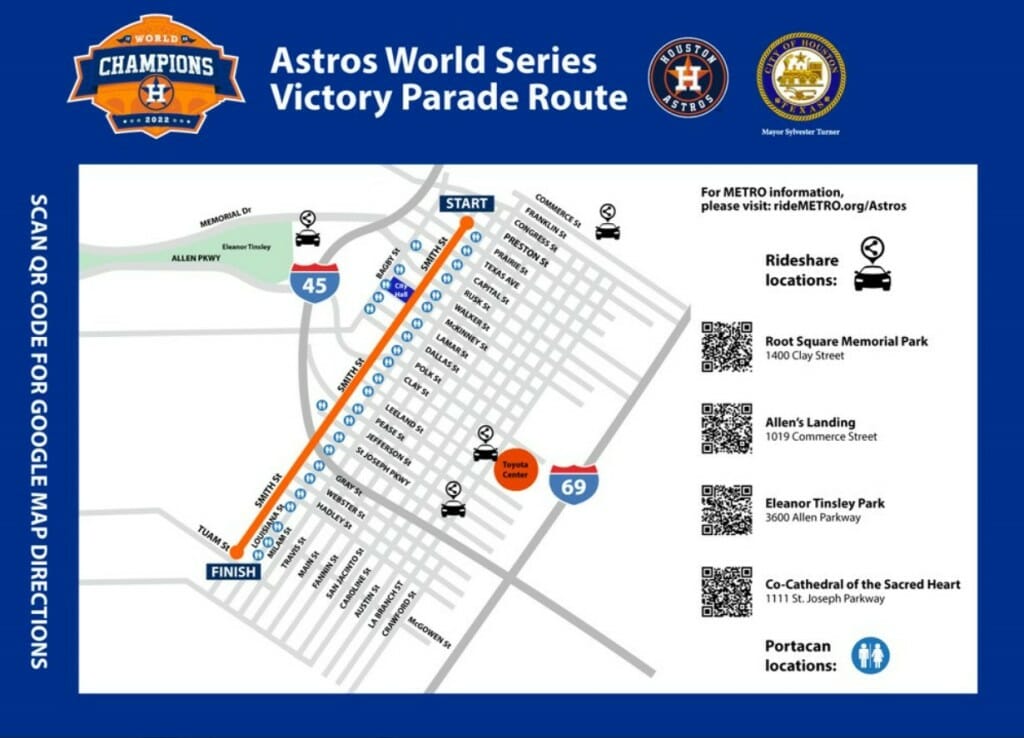 We (Midstream Calendar oil and gas events calendar) will host lunch for 20 at the Houston Club – 15 Owner / Operator Spots and 5 Sponsor Spots Available. Contact Efrain at (eight-three-two) 496-3004 for more info. 
In 2017, The Houston Astros Parade started on Louisiana Street, then finished at Houston City Hall. Here are some pictures from 2017.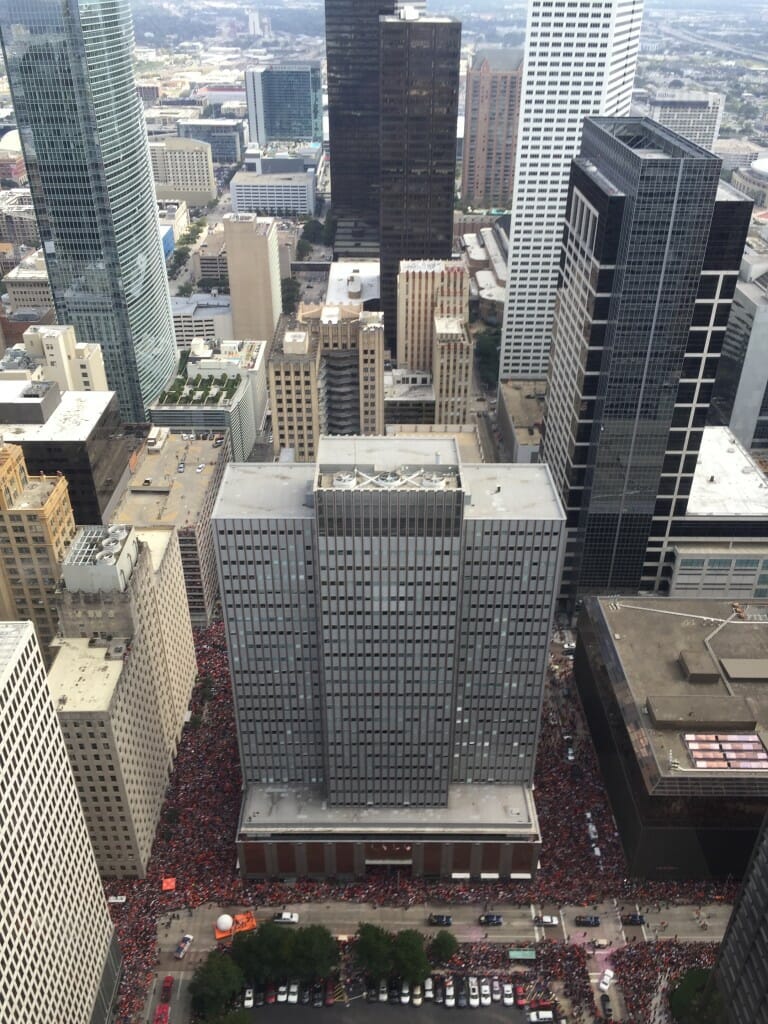 Now that the Houston Astros have become the World Series Champions. You might be wondering when do the Houston Astros have their home opener for 2023. Well, here you go. Houston Astros Home opener will be March 30, 2023 at Minutemaid Park.