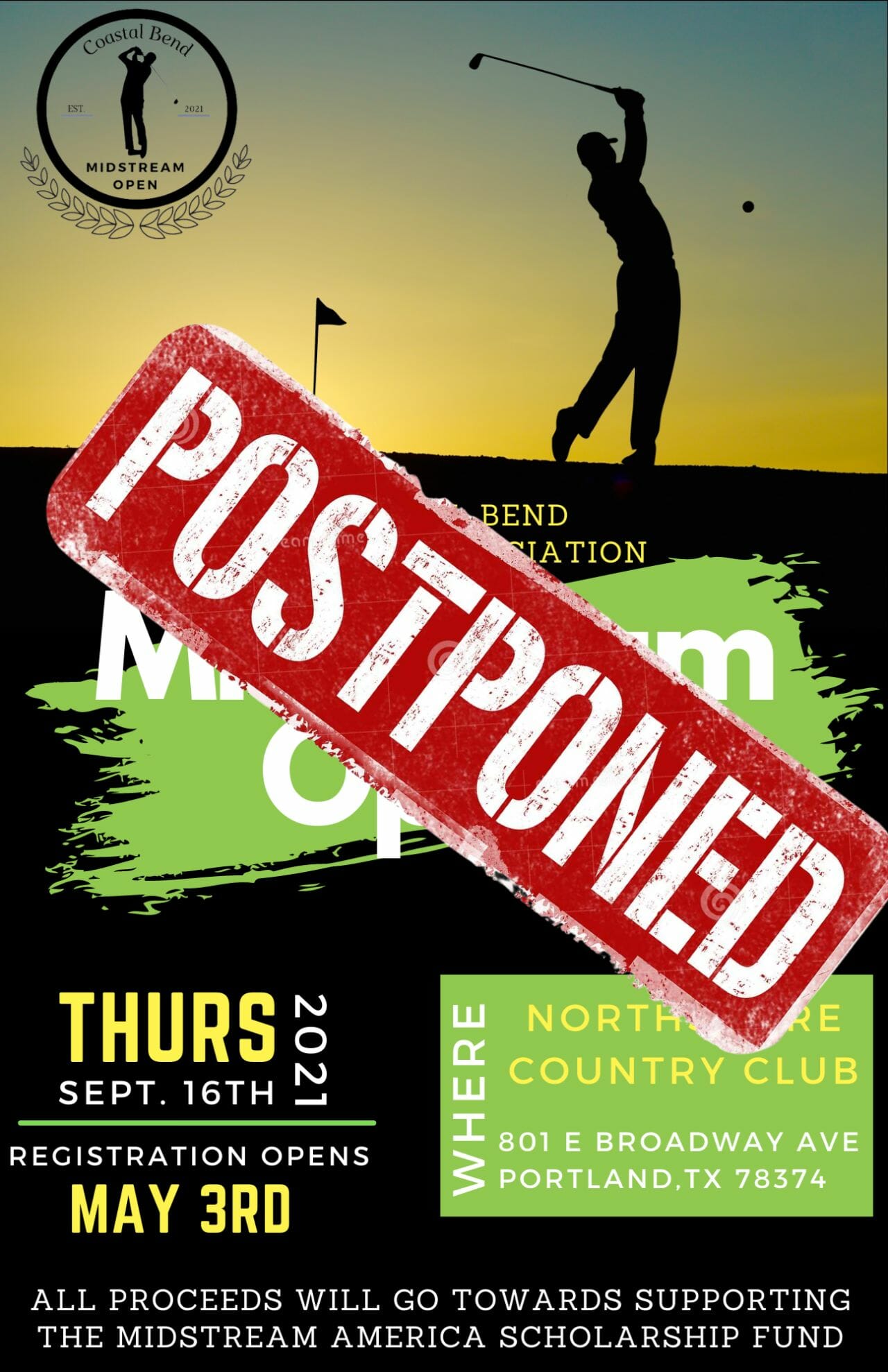 Coastal Bend Pipeliners Midstream Open
Event Reminder Sponsored By:
THANK YOU,  EVERYONE, FOR YOUR SUPPORT! FUNDS RAISED IN THIS EVENT WILL GO TOWARD OUR SCHOLARSHIP FUND!
Join us for a fun day of great golf and networking on Thursday, September 16th, at the beautiful Northshore Country Club.
Itinerary
7:00 am Volunteer & Course Sponsor Arrival
8:00 am Golfer Arrival
– Registration Open
– Breakfast
– Raffle Ticket Sales
– Driving Range
9:00 am Welcome & Tee Off
– Tournament Play
– Scramble Format / Par is your friend
– Cooking Trailers & activities throughout the Course
– Beverage carts will roam the course
1:00 pm  Banquet Starts
2:00 pm Raffle Numbers pulled
3:00 pm Awards
– 1st
– 2nd
– 3rd
– Dead Ass Last
– Closest to Pin: Men / Women
– Longest Drive: Men / Women
Event Coordinators: 
Haley Satterwhite Day – Golf Committee Chair
haley.satterwhite@gmail.com
Lauren Guerra – Golf Committee
lguerra@austin-montana.com
Registration: 
Porchia Levay
Porchia.levay@bwsservicesllc.com
Elaine Malone
Door Prizes: 
Amanda Marbach
Sponsors / Golf Carts: 
TBD
Raffle Prizes / Donations: 
​Craig Illausky
craig.illausky@gmail.com
Volunteers:
Andy Bennett
andy.bennett@rig-rds.com
Door prize tickets will be drawn during course play and may be claimed at the reception. Midstream Calendar features the best midstream events across the country for pipelines, terminals, transmission, gas processing, and LNG. We look forward to meeting everyone in person for these upcoming events.
Additional golf carts ($100) can be purchased
** To select more than one item for purchase: Select the item first item. Then go back to the selection page it will retain the item you selected. Once you make your next selection, both items will be in the cart. You cannot select two items at once on the registration page.
Please make checks payable: 
Midstream America Scholarship Fund
PO Box 690226,
San Antonio, TX. 78269-0226