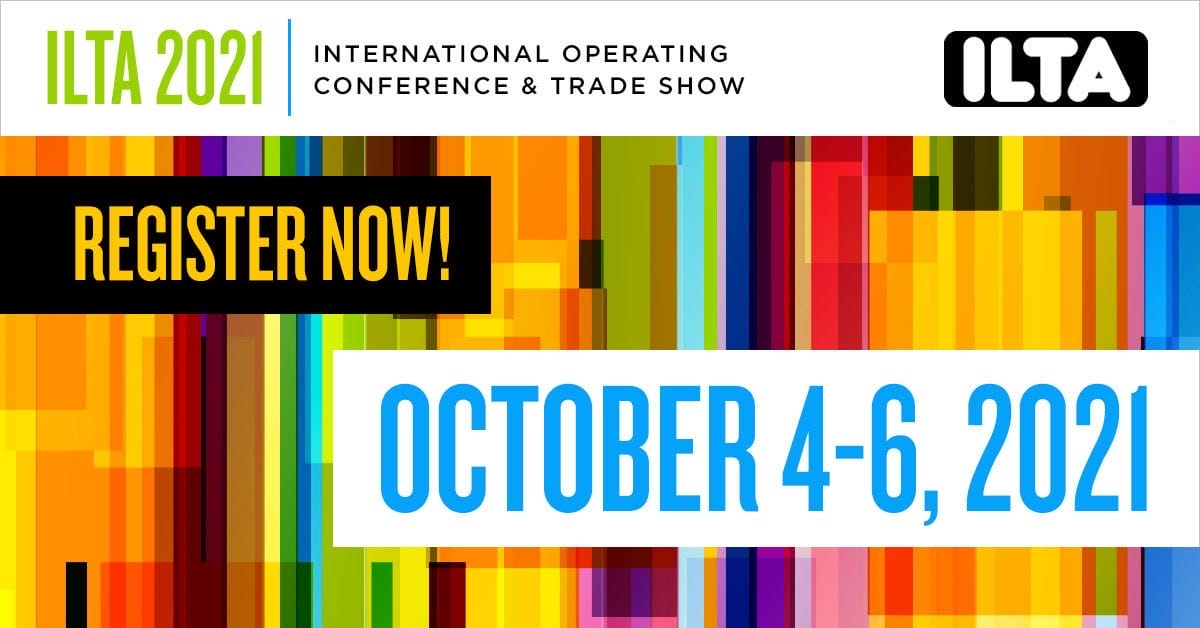 International Liquids and Terminals Association (ILTA) Conference -(In Person)
This Event Reminder is Sponsored By:

ILTA Conference – Currently scheduled to be in person
October 4-6, 2021 | HOUSTON, TEXAS | MARRIOTT MARQUIS HOUSTON | GEORGE R. BROWN CONVENTION CENTER
Exhibitor Resource Center
Welcome to the ILTA 2021 Exhibitor Resource Center! This area of the website is for current exhibitors only and is to be used to manage the exhibiting process. We encourage you to check back often for updates and additional information.
ILTA 2021 is strategically located in Houston, Texas — the energy capital of the world. Home to over 4,600 energy-related firms, Houston is the U.S. energy headquarters for nearly all segments of the energy industry including storage, exploration, production, transmission, marketing, supply and technology.
Exhibiting at ILTA 2021 offers you not only an excellent opportunity to meet new prospects but also a chance to visit with your existing clients as well—strengthening current relationships while also offering unparalleled access to a targeted audience of terminal industry buyers and prospective clients. With over 220,000 square feet of exhibit hall space, the George R. Brown Convention Center afford sample opportunities for both large and small-scale equipment demos as well as infrastructure suitable to showcase new technology. ILTA 2021 will be introducing additional networking and meeting space on the trade show floor to help you make the most of your exhibiting experience. Unveil your newest products and services, enjoy golf with colleagues and come network in the many other event opportunities ILTA 2021 has to offer!
Follow MidstreamCalendar.com for upcoming industry events. Midstream Calendar was created to help synchronize the industry by providing a free lookahead for key industry events across the country. We focus on non-profit support, community, and industry specific trade shows and conferences for gathering, gas processing, transmission, compression, refining plants, chemical plants, fertilizer plants, terminals, storage facilities, LNG plants, syngas, and bio mass.
SUNDAY, October 3
2021 ILTA Golf Tournament
Houston's Wildcat Golf Club, 1:00 PM Shotgun Start
MONDAY, October 4
8:00-8:15 a.m.
Opening Remarks
Bernt A. Netland, Chairman of the 2021 Board of Directors – Kathryn Clay, ILTA President
Marriott Marquis / Texas Ballrooms D & E
8:15-9:10 a.m.
KEYNOTE BREAKFAST
Adm. William McRaven, USN (Ret.)
Marriott Marquis / Texas Ballrooms D & E
9:10-9:20 a.m.
Break
Environment (ROOM A) HS&S (ROOM B) Operations (ROOM C) Executive (ROOM F) Professional Development (ROOM H)
9:20-10:40 a.m.
Clearing the Air: Environmental Permitting & Compliance Issues
Brian Burdorf, Trinity Consultants
Rob Ferry, Trinity Consultants
Keith Ocheski, Buckeye
David Kennebeck, Magellan Midstream Partners
9:20-10:40 a.m.
Electrical Safety: Common Mistakes and How to Avoid Them
Micah Smith, Conn Maciel Carey LLP
Aaron R. Gelb, Conn Maciel
Dennis Mendenhall, MPC Terminals
Henry Matthews, Marathon Petroleum Company
9:20-10:40 a.m.
Digital Transformation and High-Tech Terminal Operations
Tennyson Reed, Acuraflow
Kevin Kupitz, Qi2 Elements
Clint Collins, Veritank
9:20-10:40 a.m.
Executive Panel – Industry Leaders Offer Predictions for the Future of the Industry
Joe Nassif, Noon Advisory Group
Traci Johnson, IMTT
James Hill, Associated Asphalt
Jon Hunt, Energy Transfer
9:20-10:40 a.m.
Mastering Your Memory
Tyler Enslin, Enslin International
10:50-11:25 a.m.
Implications of Changes to EPA's Once In, Always In Major Source Guidance
Karen Brignac, PPM Consultants
10:50 a.m.-12:10 p.m.
Terminal Security Regulatory Update: What You Need to Know
Kelly Murray, CISA
Deanne Grant, EPA
10:50-11:25 a.m.
Jurisdictional Boundaries in Midstream – Where is the Line?
Lauren Mercer, Provenance Consulting
10:50 a.m.-12:10 p.m.
Global Overview of Tank Storage Markets Terminal Markets
Tony Quinn, Tankbank International
Patrick Kulsen, TankTerminals
10:50 a.m.-12:10 p.m.
Managers' Master Class: Giving Effective Feedback
Tyler Enslin, Enslin International
11:35 a.m.-12:10 p.m.
FLIR Cameras: The Good, the Bad, and the Ugly
Jonathan Wills, Marathon Petroleum Company
Keith Ocheski, Buckeye
11:35 a.m.-12:10 p.m.
The Five Pillars: Elements of a Succesful Tank Turnaround Management
Pat Stanton, RLG International
12:10-1:30 p.m.
KEYNOTE LUNCHEON
David Wasserman
Marriott Marquis / Texas Ballrooms D & E
1:30-2:50 p.m.
PFAS/PFOA: What's Next?
Taryn McKnight, Eurofins TestAmerica
John Cuthbertson, AECOM
Niall Ramsden, LASTFIRE
1:30-2:50 p.m.
Human Centered Performance (HCP)
Mike Jackson, Bechtel Energy
1:30-2:05 p.m.
Pressure Vacuum Systems on Low Pressure (Atmospheric) Tanks
Ene Okinedo, Provenance Consulting
1:30-2:50 p.m.
Cybersecurity: You're More Vulnerable Than You Think
Moderator: Jerry Jerdine, Ergon Inc.
Russell Roberts, TSA
John Felker, CISA
Rear Adm. Richard Timme, USCG
Stuart Jones, LHT Terminals
1:30-2:50 p.m.
The New Demands of Leadership in a Multi-Generational Workplace
Warren Wright, Second Wave Learning
2:15-2:50 p.m.
Which AST Inspection Standard Applies? An STI vs. API Comparison
Gary Diewald, Antea Group
2:50-3:05 p.m.
Break
3:05-4:25 p.m.
Your Best-in-Class Facility Response Plan
Troy Swackhammer, EPA
Comdr. Nicole Rodriguez, USCG Houston-Galveston
3:05-4:25 p.m.
Understanding Fire Protection Requirements for Aboveground Storage Tanks
Moderator: Rama Challa, Matrix PDM
Brian Olsen, Phillips 66
3:05-4:25 p.m.
Staying on the Rails: Preparing for Your FRA Inspection
Michael Mashburn, Colonial Terminal Group
3:05-4:25 p.m.
Managing Risk – Insurance Panel
Christopher Alviggi, NFP Property and Casualty
Carlos Carillo, Allianz Global Corporate and Specialty Insurance
3:05-4:25 p.m.
Crisis Leadership: Activating Your Organization to Prepare and Respond to Emergencies
Ernest DelBuono, LEVICK
Mark Irion, Hogan Lovells
4:35-5:55 p.m.
ESG Reporting: Best Practices for Engaging Your Stakeholders on Corporate Responsibility and Sustainability
Julie Mouton, Antea Group
Bernt Netland, ILTA Chairman
Traci Johnson, IMTT
4:35-5:55 p.m.
Platinum Award Winners Roundtable
Dennis Mendenhall, Marathon Petroleum Company
4:35-5:10 p.m.
From Ship to Shore: Understanding New Guidance for Marine Loading Arms
Ricardo Martinez, OCIMF
Walter Sonne, Chevron Corporation
4:35-5:55 p.m.
The Health and Vitality of Our Nation's Waterways: Is Washington Listening?
Brig. Gen. Chris Beck, Army Corps of Engineers
Deb Calhoun, Waterways Council
Jim Walker, American Association of Port Authorities
4:35-5:55 p.m.
Employee Engagement: Getting the Most Out of Your Most Important Asset
Walter Nusbaum, The Nusbaum Group
5:20-5:55 p.m.
3-D Laser Surveys for High Accuracy Tank Imaging
Ronnie Blackwell, Clearpoint Consulting Engineers
John Barrella, Gauge Point Calibration Inc.
6:00-7:00 p.m.
Conference Reception
Marriott Marquis / Texas Ballrooms D & E
TUESDAY, October 5
7:30-8:30 a.m.
SAFETY AWARDS BREAKFAST
Marriott Marquis / Texas Ballrooms D & E
Environment (ROOM A) HS&S (ROOM B) Operations (ROOM C) Executive (ROOM F) Professional Development (ROOM H)
8:40-10:00 a.m.
Strategic Approaches to Permitting Challenges
James Stone, Norwest Engineering
Mike Smith, Norwest Engineering
Catie Kerns, Stewardship Solutions
Brien Flanagan, Schwabe, Williamson & Wyatt
Michael P. Dillinger, NuStar Energy
8:40-10:00 a.m.
SESSION TO BE FINALIZED 8:40-10:00 a.m.
Planning for Resilience: Terminal Facilities and Natural Disasters – PART 1
Jamie Ellen Padgett, Rice University
Mark Kachelmyer, Kinder Morgan
Randy Kissell, Trinity Consultants
Mike Walker, Marine Spill Response Corporation
Dane Mercer, Trinity Consultants
8:40-10:00 a.m.
SESSION TO BE FINALIZED
8:40-10:00 a.m.
The New Demands of Leadership in a Multi-Generational Workplace
Warren Wright, Second Wave Learning
10:10-10:30 a.m
Break
10:30-11:50 a.m.
The Eye in the Sky: Using Drones to Ensure Safe and Secure Operations
Moderator: Ronnie Blackwell, Clearpoint Consulting Engineers
Tres Smith, NuStar Energy
Suzanne Lemieux, American Petroleum Institute
Mitch Istre, Phillips 66
C.J. Vinger, SkySkopes Oil
10:30-11:50 a.m.
Chemical Safety Regulations Update: What You Need To Know
Moderator: TBD
John King, Breazeale, Sachse & Wilson, LLC
Steve Arendt, JSA Consulting
Micah Smith, Conn Macial Carey LLC
Deanne Grant, EPA
10:30-11:50 a.m.
Planning for Resilience: Terminal Facilities and Natural Disasters – PART 2
Jamie Ellen Padgett, Rice University
Mark Kachelmyer, Kinder Morgan
Randy Kissell, Trinity Consultants
Mike Walker, Marine Spill Response Corporation
Dane Mercer, Trinity Consultants
10:30-11:50 a.m.
Introduction to Blockchain for Terminal Professionals
Anjaney Borwankar, Navozyme/The Nautical Institute
Capt. Maneesh Varma, The Nautical Institute
Giulio Toscani, ESADE, Barcelona/Pacifico, Business School, Lima
Ansam Okbani, DELVISO-AVOCATS
Jeremy Herschaft, BLANK ROME
10:30-11:50 a.m.
Technology Tools for Operations Training
Duane Shafer, Marathon Petroleum Company
Marcus Castillo, Marathon Petroleum Company
Kevin Canaday, Pond & Company
12:00-1:30 p.m.
KEYNOTE LUNCHEON
Brigadier General Chris Beck
Marriott Marquis / Texas Ballrooms D & E
1:30 p.m.
TRADE SHOW OPENS
CONVENTION CENTER / Halls A & B
EXHIBITOR PRESENTATIONS
Convention Center / ILTA Central
1:30-2:00 p.m.
TechnipFMC
2:15-2:45 p.m.
Dearman Systems
3:00-3:30 p.m.
Velostics
3:45-4:15 p.m.
Eddyfi Technologies
4:30-5:15 p.m.
Transrail Innovation Group (TRIG)
5:30 p.m.
PRIZE GIVEAWAY – MUST BE PRESENT TO WIN
6:00 p.m.
TRADE SHOW CLOSES
6:00-7:30 p.m.
TRADE SHOW RECEPTION
Marriott Marquis / Parkview Terrace
WEDNESDAY, October 6
9:00 a.m.
TRADE SHOW OPENS
1:30 p.m.
PRIZE GIVEAWAY – MUST BE PRESENT TO WIN
2:00 p.m.
TRADE SHOW CLOSES
2022 ILTA Conference Register Here:
Register Now for the 2022 International Liquids and Terminals Association (ILTA) Conference June 13-15 – Houston
Register Now for the 2023 International Liquids and Terminals Association (ILTA) Conference May 22-24 – Houston