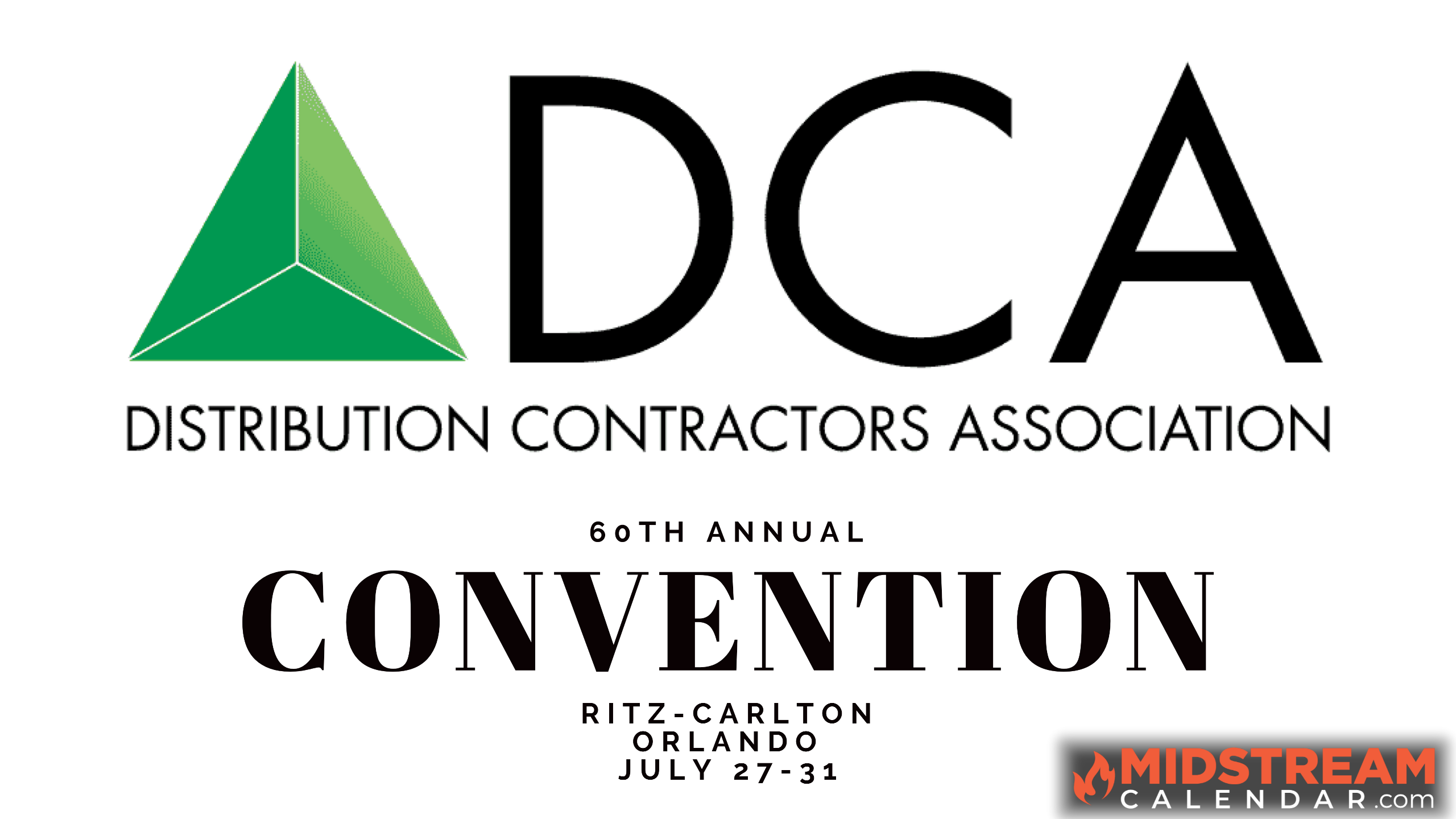 Distribution Contractors Association (DCA) 60th Annual Convention & Golf Tournament Orlando
Event Reminder Sponsored By:

DCA 60th Annual Convention
Tuesday, July 27 – Saturday, July 31
Ritz-Carlton Orlando
Grande Lakes, FL
You don't want to miss the DCA 60th Annual Convention at the Ritz-Carlton Orlando. Make your plans now for this one-of-a-kind, unique, and fun-filled family event. DCA is raring to go and ready to come together as the big extended family we are.
DCA has made changes to the planning and delivery of the 2021 DCA Convention. The convention is one day shorter to allow you and your family to enjoy Disney and all the parks that are in the surrounding area.
DCA 2021 Convention Brochure to download.  Please click here if you need a registration tutorial.
Ritz-Carlton Grande Lakes Orlando Housing – Click here to make your reservation at the Ritz-Carton Orlando or call reservations at (407) 206-2400.  The run-of-house rate is $179 per night plus $20 resort fee plus 12.50% tax rate on hotel room. If the dates you need are not available on the housing link, please call the hotel directly. Cancellations later than 5 days prior to arrival will be charged for 2 nights.  The housing and registration deadline is Thursday, July 1st.
All DCA events during the convention will be on property at the Ritz-Carlton. For other transportation needs please see below. midstreamcalendar.com
Arrivals & Transportation – The Ritz-Carlton Orlando, Grande Lakes is about a 20- minute drive from the Orlando International Airport (MCO).
Transportation is available for $61 from the airport to the hotel and $46 from the hotel to the airport. Please contact the Concierge at (407) 393-4060 for more information regarding transportation options.
Resort Parking – Valet parking is $40 per day plus applicable taxes at the Ritz-Carton. Self-Parking is not available at the Ritz-Carlton, but is available at the JW Marriott for $30 per day plus applicable taxes.
Shuttle Transportation to SeaWorld®, Walt Disney World® (Magic Kingdom & EPCOT) and Universal® Orlando (24-hour reservations required) is provided as part of the resort fee.
Taxis & Ride Share services are readily available at the hotel for transport to attractions and restaurants.
Rental cars are available at the airport. Rental Cars around the country are in short supply including Orlando. It is suggested that you make a reservation as soon as possible to ensure availability.
Orlando Amusement Parks – Given the current limited capacities of the various Orlando theme parks, it is suggested that you start making your park reservations sooner rather than later. Click here for Orlando amusement park reservation instructions.
Click here to donate to the DCA Annual Auction. 
DCA Event Registration Cancellation Policy – Registration fees are 100 percent refundable up to two weeks prior to the start date of the event, minus a $100 administrative fee.  Two weeks prior to the event, no refunds will be issued.  All refund requests must be made in writing and sent via mail or email to DCA.  All refunds will be processed at the end of the event.