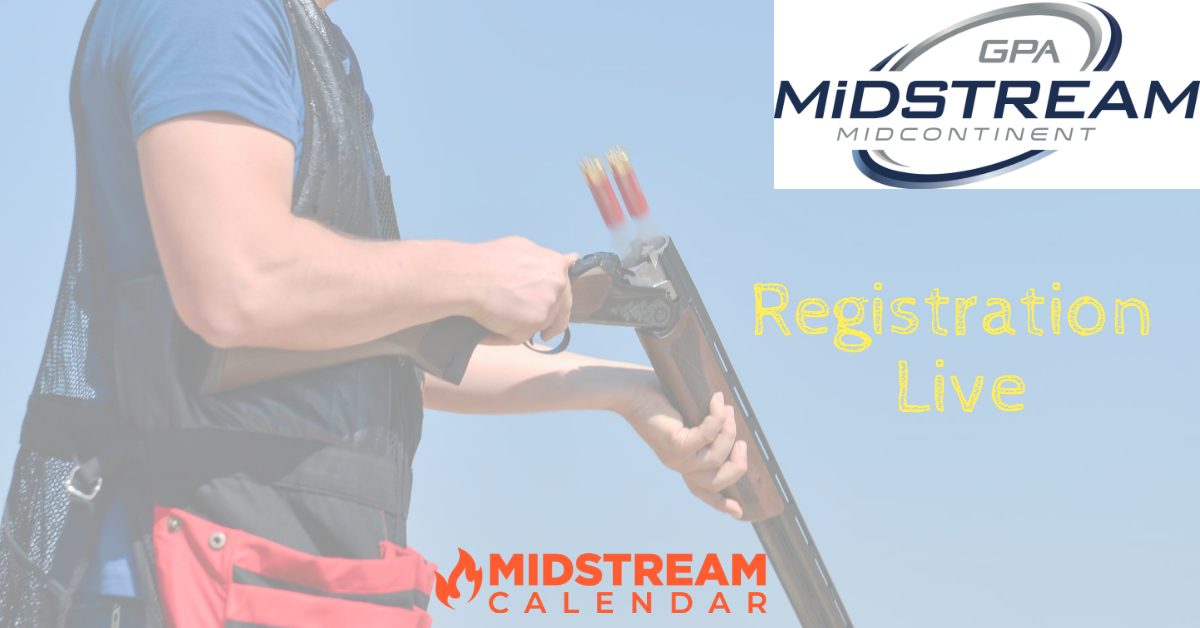 GPA Midstream MidCon Spring Sporting Clays 2021 – LIVE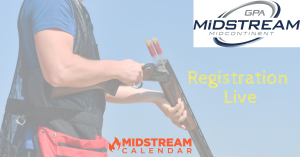 GPA Midstream MidCon Spring Sporting Clays 2021
Event Details
---
When: Friday May 14th, 2021
Where: Silverleaf Shotgun Sports. 8513 S Douglas Blvd Guthrie, OK 73044 
Event Pricing:
$225 per Participant
$900 per 4-Man Team
!!! Purchase a 4 man team & receive 8 extra raffle tickets (2 per shooter) !!!
Registration Fee Includes:
Golf Cart – 1 per team
***Ammunition – 100 rounds per participant***
2 Raffle tickets per participant (Raffle Prize:  $6,000 + total firearms door prizes)
Barbecue Lunch – during awards and door prize raffle!
Teams: Please indicate the team Captain's Name when setting up a team.
**Please provide a Mobile phone number (not a landline) for yourself and anyone you are registering if possible. We will be using Mobile numbers to set you up with your team and other information as needed the day of the event**
Agenda:
6:30 AM – 8:15 AM – Check-In Time (Chick-fil-A breakfast bar will be provided)
8:30 AM – 8:45 PM – Safety Meeting
9:00 AM – 12:15 PM Clay Shoot
12:30 PM to 2:00 PM – Awards, Lunch, & Drawing
Safety Rules:
Eye and Ear Protection is MandatoryShotguns must be open and empty until in the stand ready to shoot Ammunition shot size must be 7 ½, 8 or 9 and not over 1 1/8 ounces Carry shotguns with the muzzle either pointed up or down.
---
Shooter Awards & Prizes
---
Four Classes – Lewis Class Scoring System
Firearms & Door Prizes valued at $6,000
First Place Trophies awarded for each class
Drawing for door prizes
(must be present to win)
---
Sponsorship Opportunites
---
​
Prize Sponsors: $1,000/ $500/ $300 (unlimited)

Station Sponsors: $350 (25)
​If you experience difficulties registering online or have any questions regarding registration, please contact Archie Meiseman on Registration Link
2022 GPA Midstream Midcontinent Fall Sporting Clays 9/16 – OKC