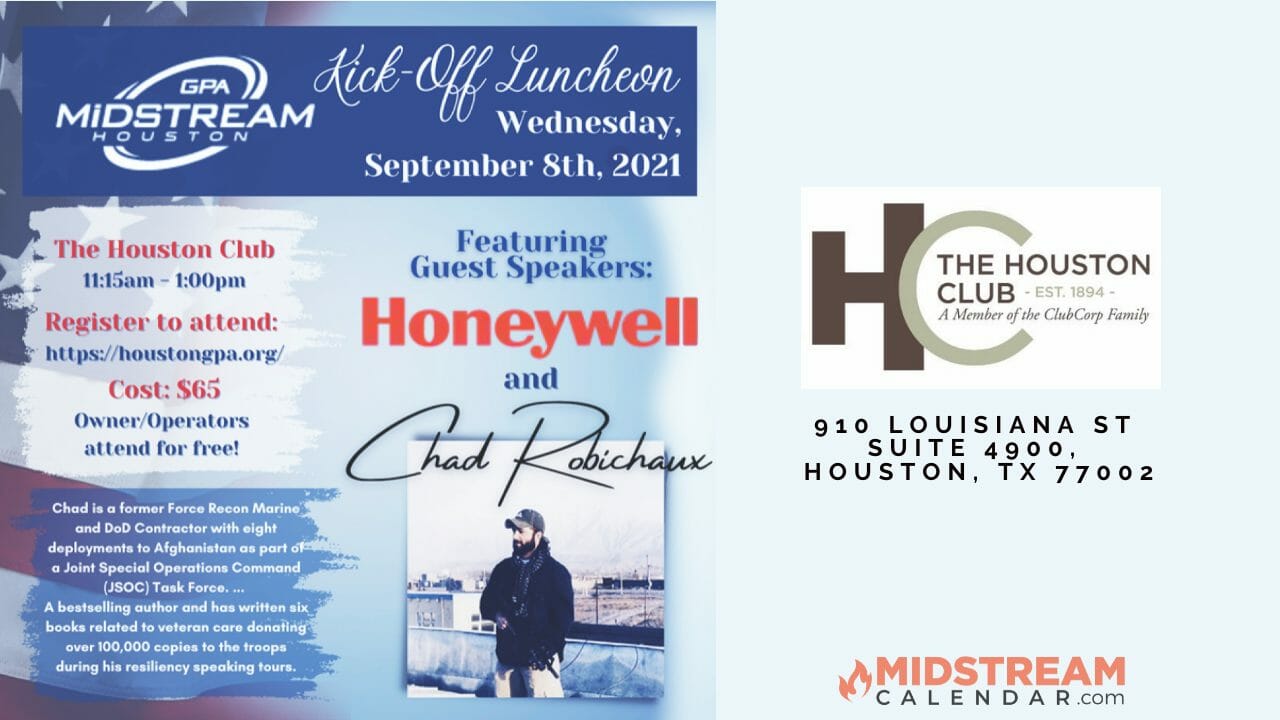 Houston GPA Midstream Monthly Meeting In-Person
This Event Reminder is Sponsored By:


The first of the 2021 -2022 Houston GPA Midstream Luncheons will be held Wednesday, September 8th from 11am – 1pm.  The featured luncheon speaker is Chad Robichaux.
Chad is a former Force Recon Marine and DoD Contractor with eight deployments to Afghanistan as part of a Joint Special Operations Command (JSOC) Task Force AND a bestselling author and has written six books related to veteran care donating over 100,000 copies to the troops during his resiliency speaking tours.
He is currently on the way to Dubai, on a mission to rescue 3,000 women and children in Afghanistan. Follow Midstream Calendar for upcoming events across the country.
---
HGPA Midstream has a full lineup of lunch, education, and networking scheduled for the 2021 – 2022 membership year! See below for general details and Save the Date info for our upcoming monthly luncheons!  2021 -2022 LUNCHEON CALENDAR:
September 8th – The Houston Club/Downtown