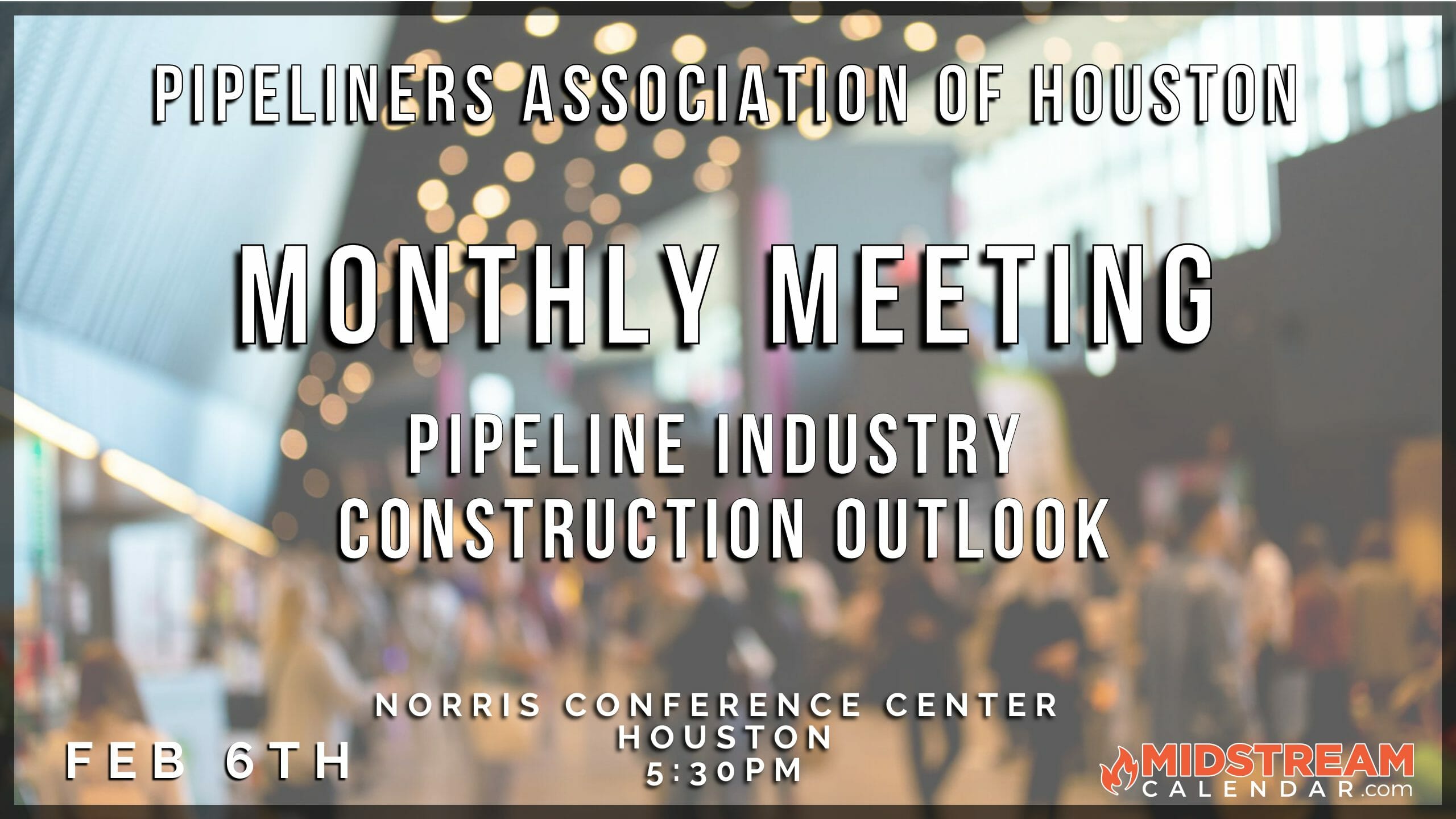 Register Now for the Pipeliners Association of Houston Monthly Meeting Feb 6th – Houston – "2023 Pipeline Industry Construction Outlook"
This Event Reminder is Sponsored by: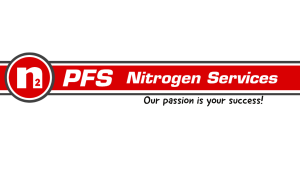 Topic: Pipeline Industry Construction Outlook
Speaker: Jeff Awalt, Executive Editor with Pipeline & Gas Journal
Register for the Monthly Business Meeting, link to the left.
DEADLINE for Early Registration is 11:59 p.m. on Sunday, January 29, 2023.
DEADLINE for Regular Registration is 11:59 p.m. on Sunday, February 5, 2023.
Late and In-Person Pay at the Door Registration is Monday, February 6, 2023.
Social Hour: 5:30 p.m.
Dinner: 6:30 p.m.
Program: 6:45 p.m.
Follow MidstreamCalendar.com for upcoming industry events. Midstream Calendar was created to help synchronize the industry by providing a free lookahead for key industry events across the country. We focus on non-profit support, community, and industry specific trade shows and 2023 midstream & pipeline conferences for gathering and gas processing, transmission, compression, refining plants, chemical plants, fertilizer plants, terminals, storage facilities, LNG plants, syngas, and bio mass. The original energy calendar featuring all streams of energy with renewables. More 2022 Oil and Gas Events added every day.
Email Efrain@AllstreamEP.com to get involved.
About Our Media Partner: PFS Nitrogen Services

PFS's mobile nitrogen pumping services use modern tandem trailers and bobtail pumper trucks. Operating independently from the diesel prime mover is a high-BTU heater for converting liquid nitrogen to gaseous nitrogen. A 2,000 to 3,000 -gallon vacuum-jacketed tank mounted on the truck or trailer supplies the liquid nitrogen to the cryogenic pumps.
PFS's mobile pumping equipment is capable of delivering gaseous nitrogen up to 8,000 psi, controlled temperatures from 35°F to 400 °F and single unit flow rates up to 740,000 scfh.
Units are outfitted with pressure and high/low temperature shut downs. Certified pressure relief valves custom set prior to each project is mounted on each system we are conducting work on to ensure over-pressurization of your equipment is not possible.
Larger liquid nitrogen requirements are transported to the pumpers by our own transport fleet and liquid can be stored on location in kings or queens depending on the project needs.
​PFS has strategic alliances with all the major liquid nitrogen providers.
Industries Served
Pipelines

Refineries

Chemical Plants

Vessels & Tanks

Storage Facilities

Power Generation plants

Government Agencies

Liquid Terminals

Waste Water treatment plants

Paper mills

Marine

Solar Farms
Product Experience
Natural Gas

Crude Oil

Propane

Y Grade

Ethanol

Gasoline

Jet Fuels

Diesel

Ethylene

Butadiene

Ammonia

Acids

Catalyst

Molten Salt

Coal and Coal Pellets

Other Refined Products, Chemicals, and Hydrocarbons
Uses
Purging, Inerting or Blanketing

Inhibitor & Cleaning Pig Runs

Gauge Pig Runs

ILI Tool Runs

Product Displacement

Pneumatic Pressure Testing

Accelerated Cool-down

Accelerated Warm-up

Molecular Sieve Changeouts

Catalyst Support

Freezing

Drying
Nitrogen Purge "Money Saver" Units
​

Is a nitrogen pump overkill or bottle rack just not enough volume? On a tight budget and need a more economical solution?

1,000 and 2,000 gallon nitrogen purge trailers, with outputs up to 50 psi at 500 scfm.
2023 Oil and Gas Conferences
2023 New Energy Events Houston
2023 Oil and Gas Executive Conferences