Marcellus Shale Water Business Update July 29th – Pittsburgh
This Event Reminder is Sponsored by: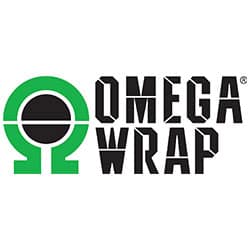 Since 2019, Oilfield Water Connection has gathered thousands of senior business people at full-cycle water management conferences in Texas with strong participation from E&P Operators, Water Midstream firms, Service Providers, and Investors. At these events, Marcellus/Utica attendees often encourage us to provide a similar forum in the northeast to dive into Appalachian-specific water business issues. Until now, we believe the Marcellus Shale water management business community has been underserved when it comes to a market-focused event series. Heeding industry requests, Oilfield Water Connection is responding by gathering business leaders in Pittsburgh this summer for networking and discussion of the latest trends in commercialization, business risks/opportunities, and capital allocation. If you haven't attended our events before, this short video provides a sense of the high quality networking and knowledge sharing experience Oilfield Water Connection delivers.
OPTIONAL NETWORKING ADD-ON: BASEBALL OUTING
Join us at PNC Park on the night of July 28th to watch the Pittsburgh Pirates host the Philadelphia Phillies, and network with about 50 other industry leaders on the "Pittsburgh Baseball Club" level at PNC Park!
This optional networking add-on pass will include seats in the first ten rows of the second level (a great view for an exciting in-state rivalry game!), as well as access to the bars, food, pool tables, couches, and networking spaces on the Club level…and access to all three Clubs on that level: Club3000, Gunner's, and Keystone Corner. Our seats will be together, so there will be plenty of opportunity to mingle with industry peers.
In addition to the seat, each baseball outing pass includes a $25 concession card which can be used to buy food & drinks throughout the club and the ballpark. Space is limited and is first-come, first serve, so be sure to register today… Joining us and your peers at the ball game is an additional $100/person fee (spouses are welcome at this outing) which can be added on to your registration at check-out (just look for the baseball outing check box while registering here).