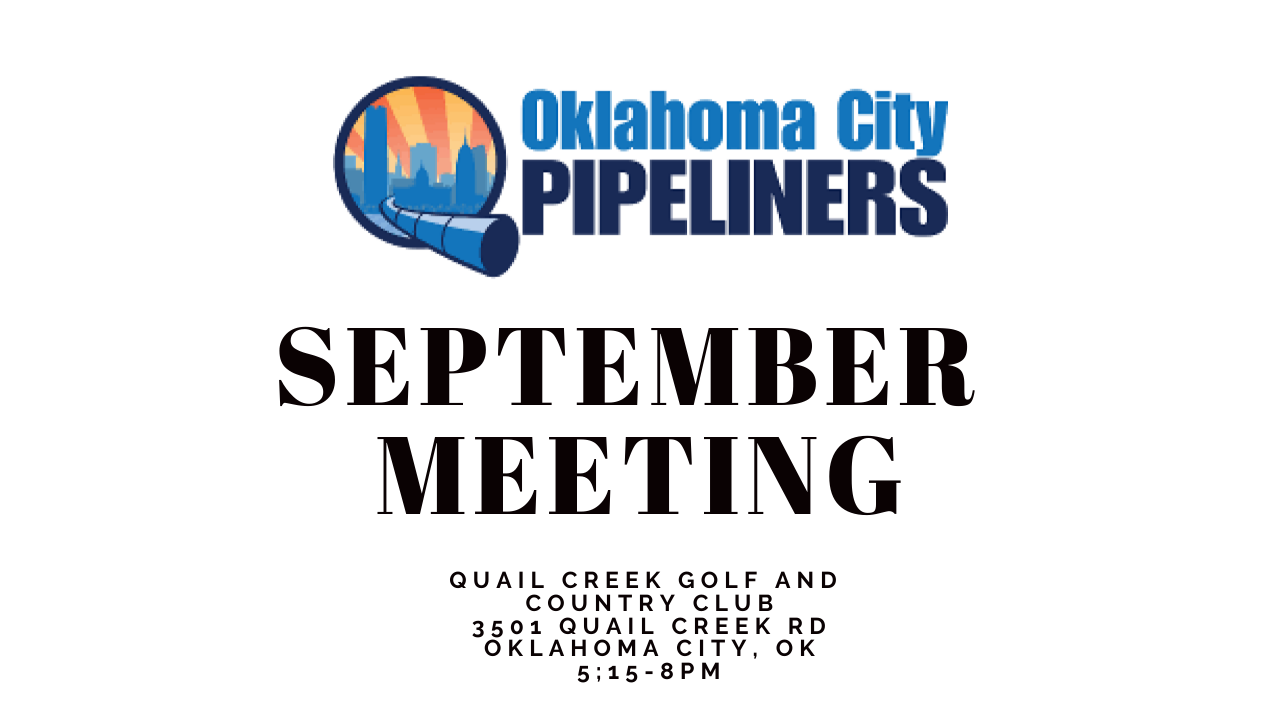 OKC Pipeliners September Meeting-Virtual Only
This Event Reminder is Sponsored By:

Kent Ogle anchors Oklahoma's KFOR weekday morning show, He joined the News 4 team in 1993 as a general assignment reporter. Soon thereafter, Kent spent two years traveling the state for OETA, where he hosted and produced the feature, "On the Oklahoma Road," and reported for Business Oklahoma, Outdoor Oklahoma, and Oklahoma Magazine. Kent also produced and syndicated "The Senate Minute" radio show to 25 radio stations throughout Oklahoma in the late 1980s.
Todd Lamb currently serves as chief development and legal officer for TriCorps. From early in his career as a special agent with the U.S. Secret Service, to a later position as Lieutenant Governor with a protective detail, Todd Lamb has been involved in all aspects of personal, site, transportation, and cybersecurity.
Todd served eight years as Lieutenant Governor of Oklahoma. During his tenure as the state's second in command, he led a statewide effort for better campus security of schools. When Todd departed public service, he was the only Lieutenant Governor in the country to be elected by his peers to lead the bi-partisan National Lt. Governors Association. Mc21. He served in the legislature, rising to Majority Floor Leader of the state Senate; he has served on the staff of governors and a U.S. senator.
Lamb is currently a panelist of Flash Point, a locally produced Sunday morning political talk show on NBC affiliate KFOR-TV (channel 4) in Oklahoma City.
Please make sure you see the notes at the bottom of the page – they are important!
Meeting Logistics
We'll be meeting only IN PERSON.
Check-In
| | |
| --- | --- |
| With our new web site and registration system we now have the ability to check in using a technology we've all become familiar with – a QR Code (see photo to the right). Upon payment and registration completion you will receive a "ticket" in your email that includes a QR Code. Please have that email (or QR Code) pulled up on your mobile device as you prepare to check in to speed up the process. Your code will be scanned at the registration desk and you'll be checked in. Once checked in, you can pick up your name tag and drink tickets. Note: that the QR Code is specific to your registration for this meeting and will not work otherwise. | |
Flow
If you're new to a Pipeliners Club meeting, here's our typical agenda:
5:15 PM Social & Networking Hour
6:15 PM Dinner
6:45 PM Call to Order
7:00 PM Guest Speaker
8:00 PM Meeting Adjourn
Payment
Once your payment is received and processed, you will be emailed your receipt and ticket.
Notes:
Your credit card statement will show a charge from "Pipeliners Club of OKC" or "OKCPL Club".
Stripe is our credit card processing service.