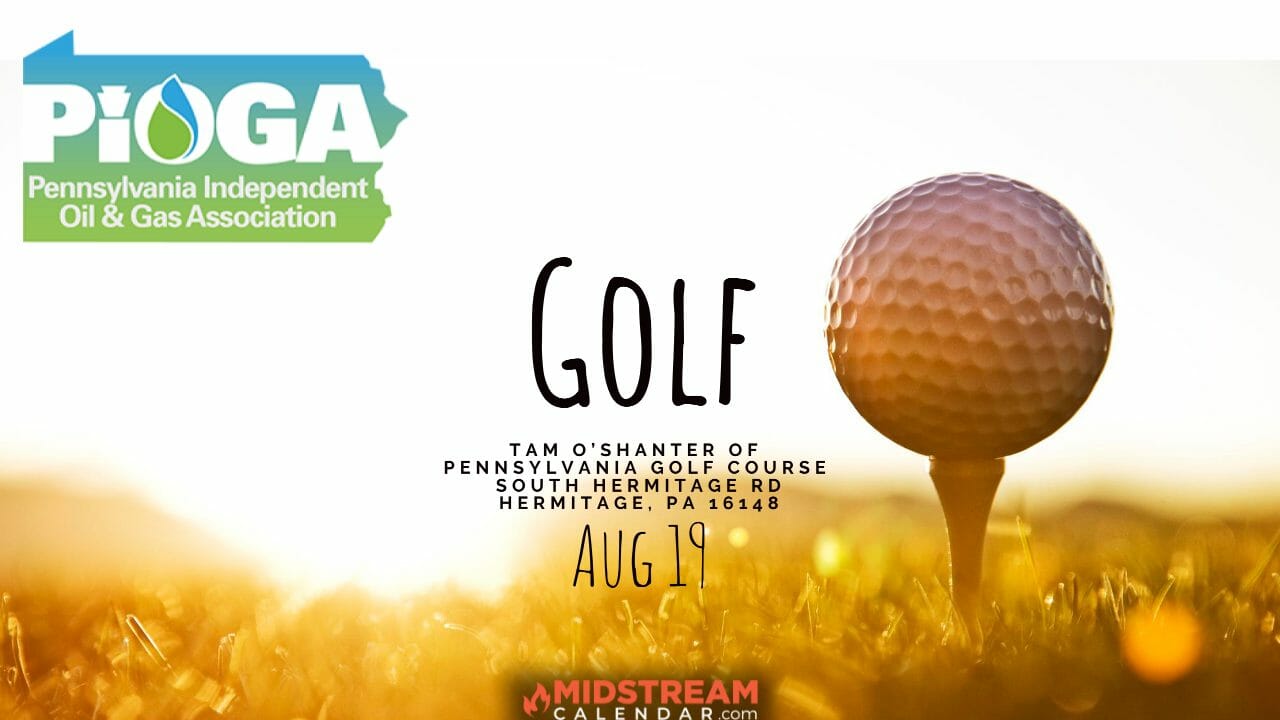 PIOGA 24TH Annual Divot Diggers Golf Outing – Pennsylvania
This Event Reminder is Sponsored by:
PIOGA'S ENVIRONMENTAL COMMITTEE
24TH ANNUAL DIVOT DIGGERS GOLF OUTING
(where folks who drill wells come to dig holes)
.
JOIN US THURSDAY, AUGUST 19
8:00 am – 4:00 pm
Registration Opens at 8:15 am
Shotgun start 9:00 am sharp!
2961 South Hermitage Road
Hermitage, PA 16148
www.tamoshanterpa.com
.
As always, this year's format will be a 4-person best ball scramble beginning with a shotgun start promptly at 9:00 am. This event will include 18 holes of golf with cart, lunch at the turn, a delicious steak fry dinner after golf, free beer and a chance to win
LOT'S OF GREAT PRIZES!
.
In order for us to purchase all of the GREAT PRIZES,
everyone that wishes to participate in this outing
MUST sponsor at one of the levels offered below.