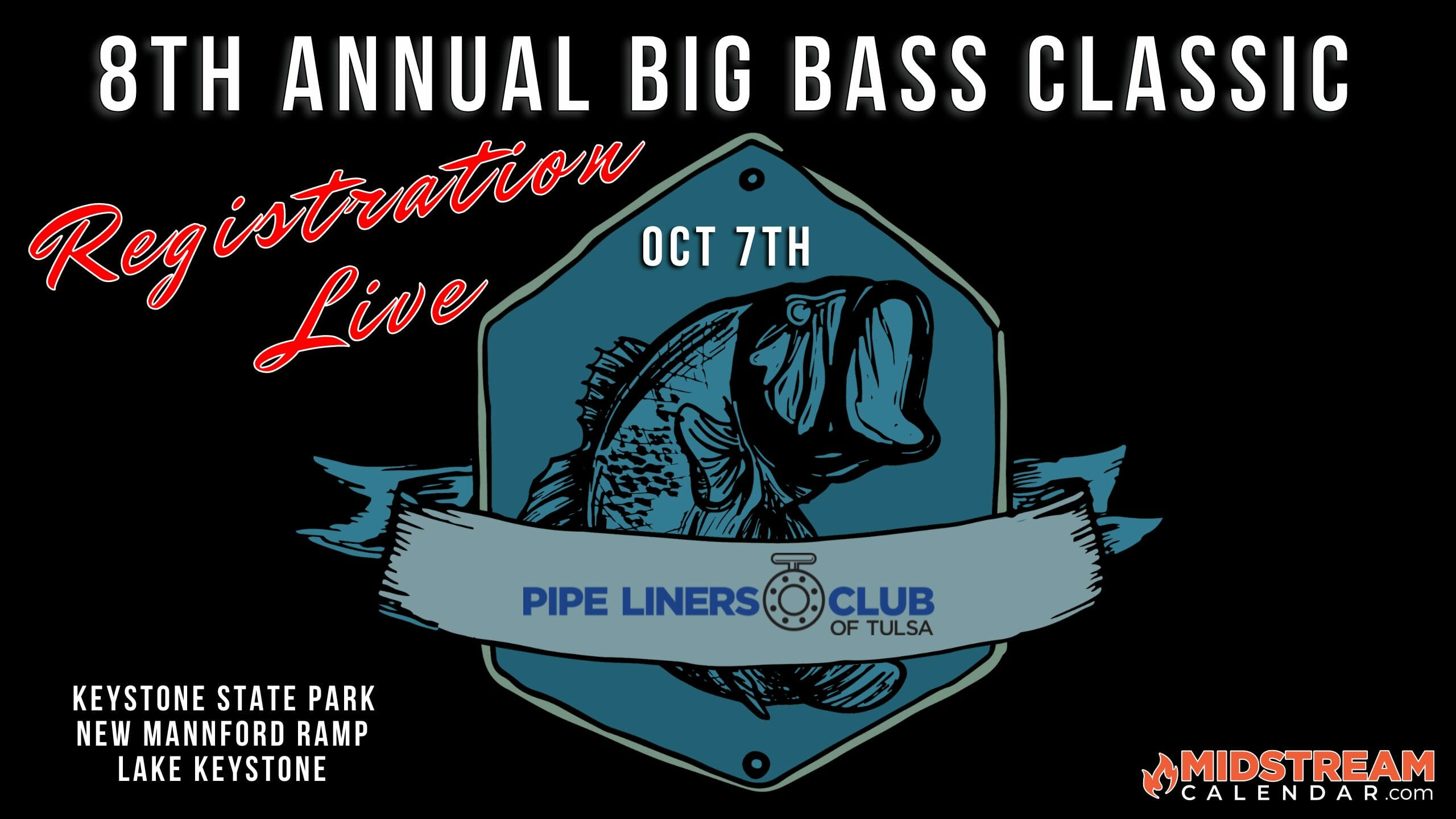 Pipe Liners Club of Tulsa 8th Annual Big Bass Classic Fishing Tournament Oct 7th – Mannford, OK
This Event Reminder is Sponsored by: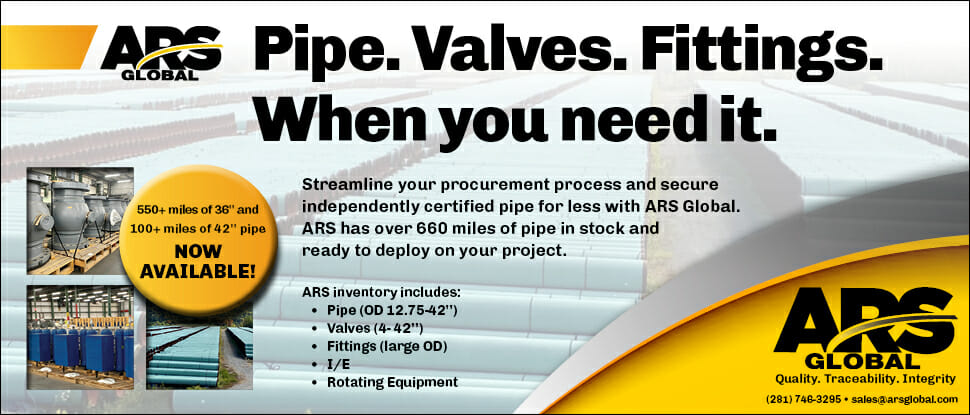 8TH ANNUAL 2022 PIPE LINER'S BIG BASS CLASSIC!
KEYSTONE STATE PARK, NEW MANNFORD RAMP, LAKE KEYSTONE
8th Annual 2022 Pipe Liners' Big Bass Classic!
The Pipe Liners Club of Tulsa is gearing up for the 8th annual Big Bass Classic scholarship fishing tournament and luncheon. Online registration can be found on our website and is open NOW.
The 8th annual event will be held again at Keystone State Park, New Mannford ramp, Lake Keystone on Friday, October 7th. No limit on number of boats allowed in the tournament! Breakfast and piping hot coffee will be ready at 6:30am and the start time is 7:30am, concluding at 12:30pm; official weigh-in and lunch will immediately follow. After lunch we will have the raffle drawing and trophy presentation. It will be first come, first served regarding where you are in line so get registered and be there early. This year we are expecting to have a large turn out with lots of great food and fun. No boat, no problem! There are plenty of excellent fishing spots from the shore. You are NOT required to have a boat to participate in the tournament. Don't forget, kids under 17 fish for free with a paid adult entry. So, load up the family and come join us for a day of fun in the sun. Sign up today!
All participants will get a shot at winning some cold, hard CASH! That's right, this is the only Club event that gives CASH prizes to the Top 3 and Big Bass winners. We won't forget the trophies, winners will get their bragging rights' trophy for sure!
The event coordinators are now accepting raffle prize and goodie bag donations. We would really like to hand out goody bags, everyone seems to love getting one. Last year we didn't have the goodies for the goody bag. That makes a sad bag I'm telling ya. Don't forget to give us your t-shirt size when you register, this year's shirt is going to be out of sight!
Please contact Sean Kelley if you are interested in donating or have any questions.
When- Friday October 7th (registration deadline is Friday September 30th) Where- Keystone State Park, New Mannford Ramp, Lake Keystone New Mannford Ramp 1026 OK-151 Sand Springs, OK 74063
For additional information please contact:
Sean Kelley sean.kelley@ferguson.com (918) 378-7988