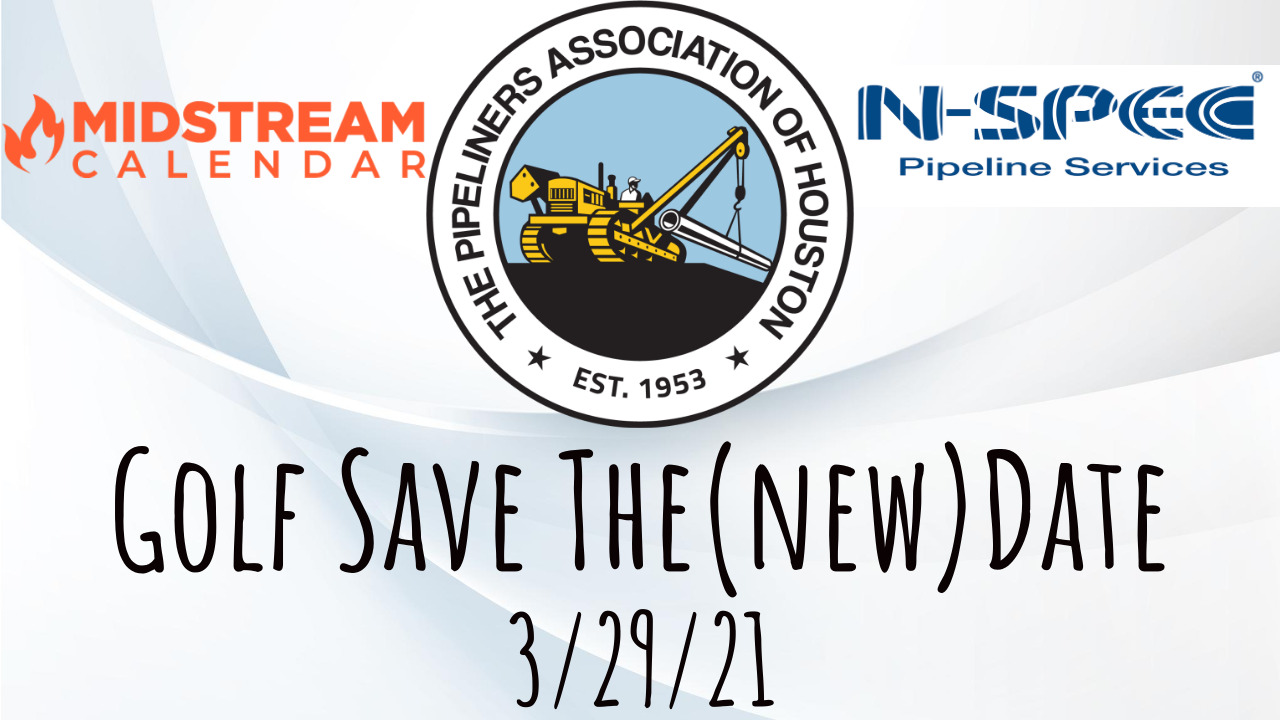 Pipeliners of Houston Golf Tournament-Spring (details soon)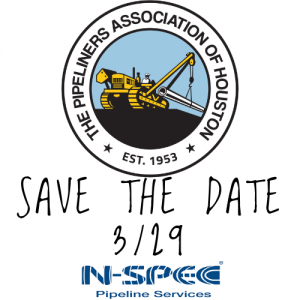 Event Contact
Trey Berniard
Email: tberniard@brenntag.com
Phone: (281)-889-0779
DATE: March 29th, 2021
Tee Times: 8am -12pm
LET'S GO GOLFING!!!!!! – To register click HERE
Registration is open from February 9 to March 5! You must be a member in good standing to register.
The Pipeliner's Association of Houston (PAH) will host its Spring Golf Tournament on March 29, 2021! We invite you to come enjoy a round of golf at the Clubs of Kingwood located at 1700 Lake Kingwood Trail Kingwood, TX 77339. Thank you to all of our sponsors and we look forward to another successful tournament!
Due to the current pandemic; we are going to continue to do things like we did in the fall of 2020.   We are going to be assigning each registering team a tee time slot.   You should show up a few minutes before your tee time and you will be given a sanitized golf cart.  We will still have our regular cookers and station sponsors out on the course so you will get to experience all that as usual.   We WILL have our post event party for this tournament.   This event will take place outside under a tent at the country club.  One special item that will have this year is a delicious crawfish boil sponsored by LJA Engineering!!!   As we have done in the past; we will give out tons of door prizes and the awards for the tournament.   
Kingwood Tournament Schedule:
Tee Times Begin – 8:00 am
Tee Times End – 12:00 pm
Award Ceremony and Raffle to follow

Contacts
Trey Berniard
Golf Tournament Chair
281-889-0779
tberniard@brenntag.com

Kelli Gustafson
Co-Chair & Tiger Drive Coordinator
713.689.8640
jgustafson4@comcast.net

Toby Zeringue
Executive Tournament Coordinator
337.371.9004
tbzeringue@edg.net

Stoney Mitchell
Cooker & Station Coordinator
903-355-8187
smitchell@ciscoeq.com

Shelley Osborne
Beverage Cart Coordinator
304.881.3193
Shelley.Tippie@gisllc.com

Trey Berniard
Golf Committee Chair
281-889-0779
tberniard@brenntag.com
This is a place holder for event date for scheduling, budgets, & sponsorship purposes. Midstream Calendar features the best events in midstream in one place for easy access. Be sure to subscribe on the website fore future insider updates! We publish all midstream events – Gathering, Processing, Transmission, Compression, Terminals, Above Ground Storage, Below Ground Storage and LNG.
Contact Ops@MidstreamCalendar.com for more info.