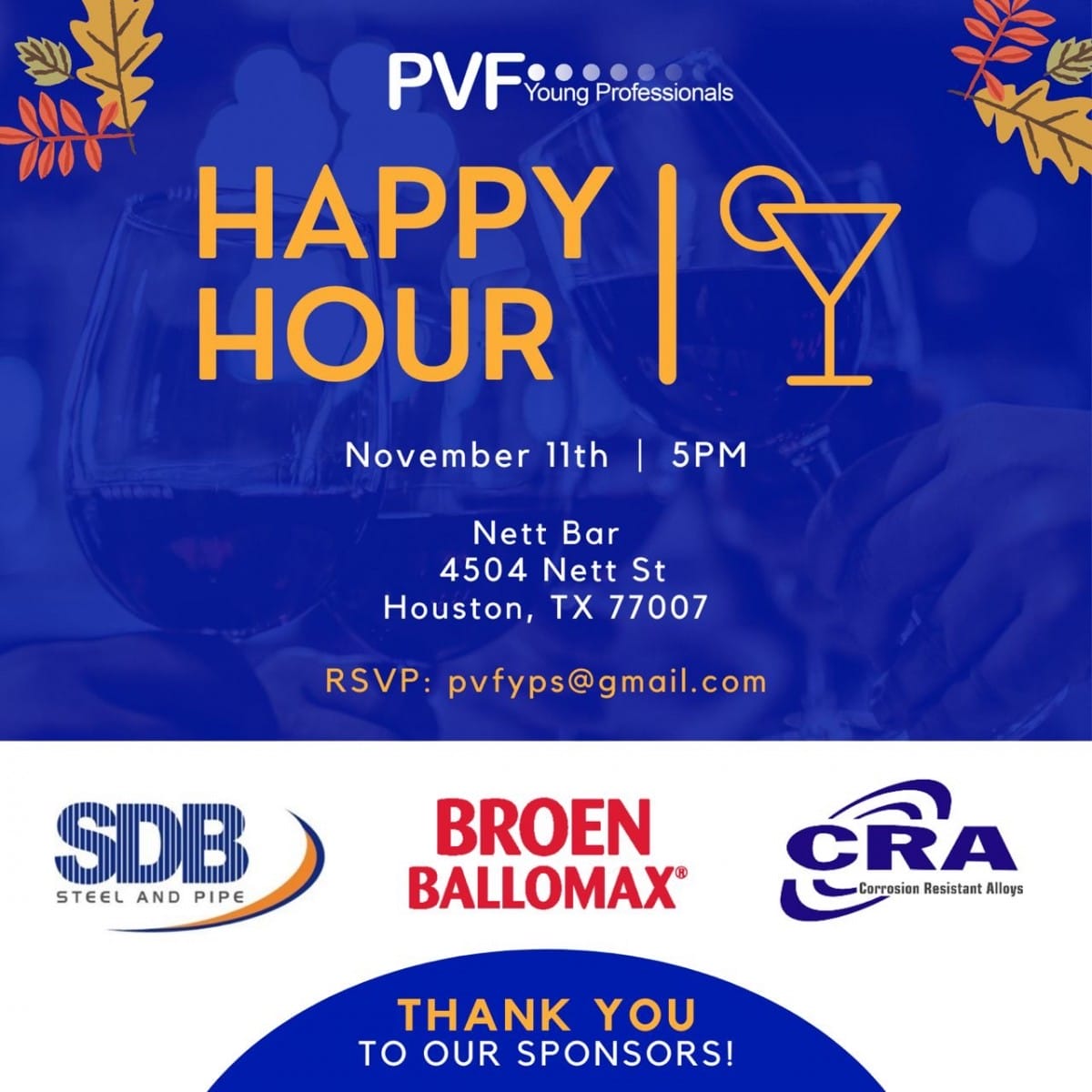 PVF Roundtable Happy Hour – 11/11
This Event Reminder is Sponsored by

Mission Statement
PVF ROUNDTABLE
The PVF Roundtable is an organization of industry professionals involved in the Pipe, Valve and Fitting industry. The membership is committed to providing an open dialogue to exchange relevant information, creating awareness of current industry affairs which affect the entire PVF community.  In addition, we prepare for the future of the industry by providing funds to educational and training institutes to encourage the growth of the PVF field.
NettBar
4504 Nett St, Houston, TX 77007
Follow MidstreamCalendar.com for upcoming industry events. Midstream Calendar was created to help synchronize the industry by providing a free lookahead for key industry events across the country. We focus on non-profit support, community, and industry specific trade shows and conferences for gathering, gas processing, transmission, compression, refining plants, chemical plants, fertilizer plants, terminals, storage facilities, LNG plants, syngas, and bio mass.