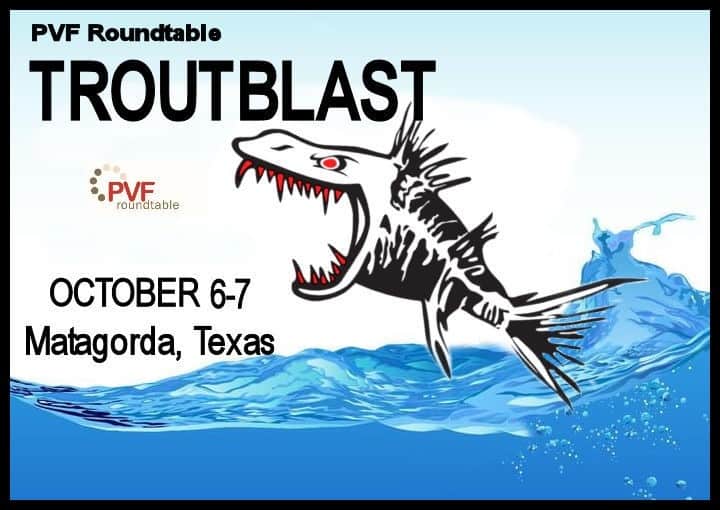 PVF Roundtable TroutBlast Fishing Tournament Oct 6, 7 (registration closed) -Matagorda
OCTOBER 6TH:
REGISTRATION STARTS A 5PM FOLLOWED BY THE CAPTAINS DINNER HOSTED BY FERGUSON INDUSTRIAL WHERE FOOD, DRINK, MUSIC, AND THE FAMOUS RAFFLE WILL BE HAPPENING
DINNER IS SERVED BETWEEN 7:30 – 9:30
OCTOBER 7TH:
BLACKJACK TOURNAMENT STARTS AT SUNRISE AND WEIGH-IN IS FROM 1PM – 3PM
AWARDS DINNER HOSTED BY GIBSON PRODUCTS IS AT THE STORM SHACK FROM 4PM-7PM
Storm Shack
120 South Gulf Road
Matagorda, Texas
About Our Media Partner:


Providing Quality Ensured Products
SCD is the premier PVFF distributor supplying carbon steel, stainless steel and special alloy materials. Providing industry leading manufacturers to meet your Approved Manufacturers List (AML) combined with complete documentation packages and product support, we help get your projects off the launch pad on time and within budget.
VALVES, INSTRUMENTATION, PUMPS, MOTORS & ALL YOUR MRO NEEDS
From MRO, Electrical and Instrumentation to Tooling, Fasteners, Auto, Plumbing supplies and more, Space City Distribution has access to industrial basics and equipment spares required for any build or maintenance project. We also provide top safety and uniform brands to have your team looking good and doing it safely, every time.