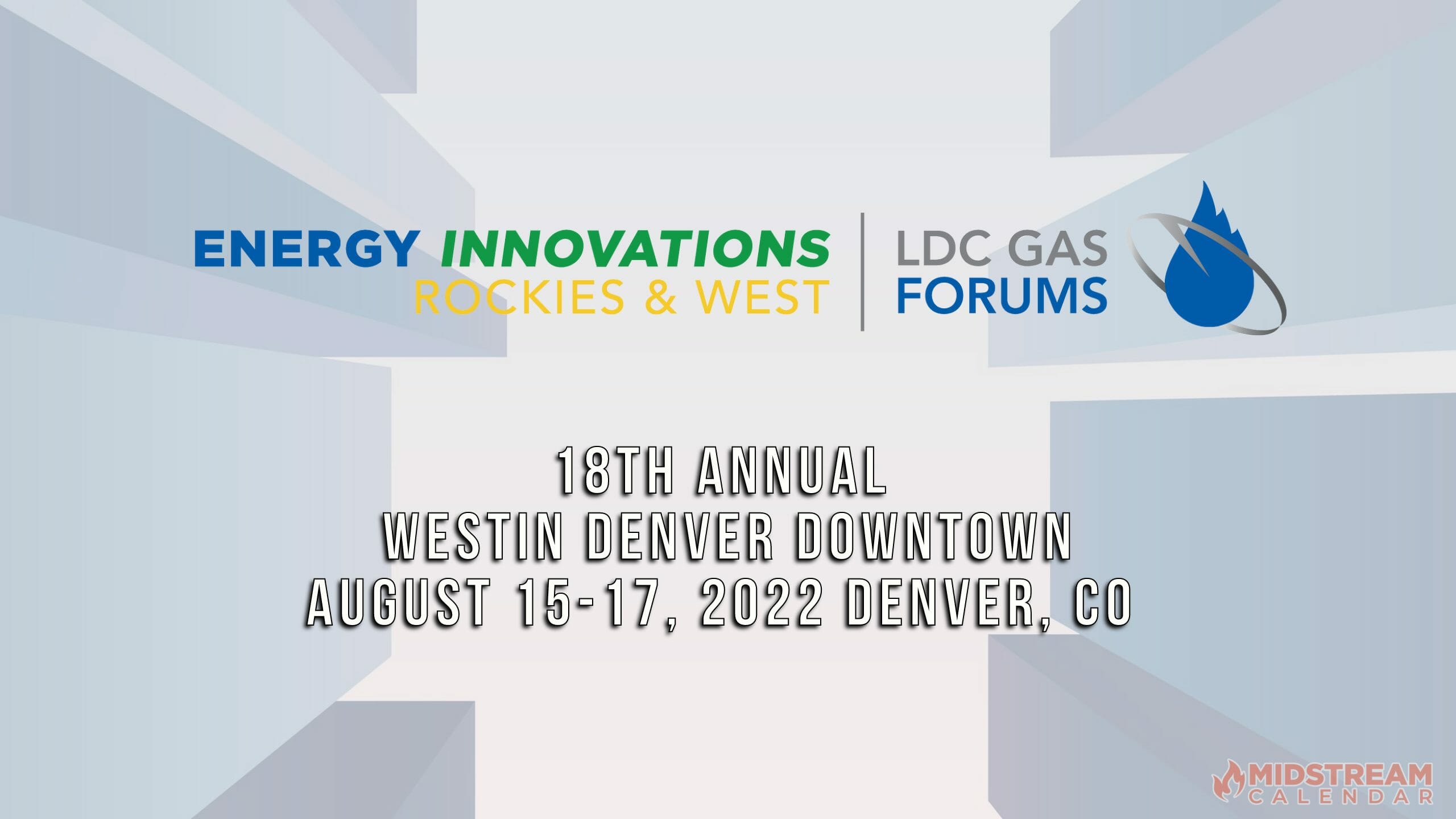 Register Now for Energy Innovations Rockies & West – LDC Gas Forums
This Event Reminder is Sponsored by: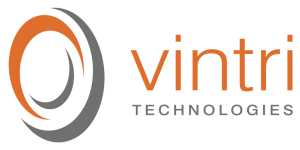 Energy Innovations: Rockies & West – Denver, CO – In Person – August 15-17, 2022 — Westin Denver Downtown

About the Energy Innovations: Rockies & West
"Energy Innovations" is the focus of this year's 18th annual LDC Gas Forums Rockies and West. This is the premier event where 250+ industry professionals convene in Denver in August to network, conduct deal-making, and assess/analyze the West U.S.A. natural gas market via industry expert presentations, Q & A and follow-on discussion. The primary theme for discussion is initiatives paving the way for transition of the market to lower carbon content (renewable fuels, hydrogen, ammonia, carbon capture and sequestration, etc.). Additional standard LDC Gas Forum topics include midstream project updates, virtual pipeline initiatives, producer capabilities, marketer perspectives, and LDC/end user expectations, in addition to market fundamentals analysis.
YOU: You should attend this forum if…
…you are with a utility. These are your peers!
…you are an end user. Meet current & potential new suppliers!
…you are a marketer. Meet current & potential new suppliers and markets!
…you are a processor. Meet current & potential markets, producers and pipelines!
…you are a producer. Meet current & potential markets, marketers and pipelines!
…you are a vendor. This is where your customers will be!
Discussion Topics at the Energy Innovations: Rockies & West Forum:
Energy Transition
Innovations to advance lower-carbon energy alternatives
–Lower-carbon energy: RSG; RNG; LNG; H2; ammonia; renewables; etc.
-3rd party certification of carbon footprint; greenwashing
-Carbon Capture & Sequestrations (CC&S) Environmental, Social, and Corporate Governance (ESG)
-Linkage to infrastructure Practical responses to policy initiatives
-LNG Exports in the West, Gulf Coast and East
-Economic considerations
View Attendee List Here:  https://tinyurl.com/4r3kpare
Visit website for more info:   https://tinyurl.com/4sxve535
Register here:  https://tinyurl.com/438s9etc
About Vintri Technologies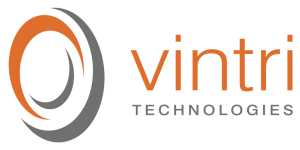 Founded in 2012, Vintri Technologies specializes in providing advanced data management solutions with an emphasis on material traceability.
As costs and regulations increase in the Energy industry, the accuracy, accessibility, and traceability of asset data have become focal points of utmost concern. Vintri specializes in partnering with operators to ensure they have a reliable, comprehensive, and organization-wide solution to manage data integrity, proactively identify issues, and make informed decisions.
Our people, processes, and technologies enable our clients to establish a flexible and cost-effective Verified Single Source of Truth (SSoT) across their respective supply chains. A Verified SSoT mitigates risk and avoids costly material delays for all associated projects.
Vintri's proprietary platform, vintriCORE, facilitates the consolidation and verification of asset data, and empowers organizations via data accessibility and insight. This greatly assists with asset acquisition due diligence and midstream regulatory compliance support.
Our solutions have been proven on more than 70 projects worldwide, with over 175 million asset attributes verified.
Learn more about Vintri Technologies and discover the evaluative options we provide for our solutions—visit www.vintritech.com/demo.