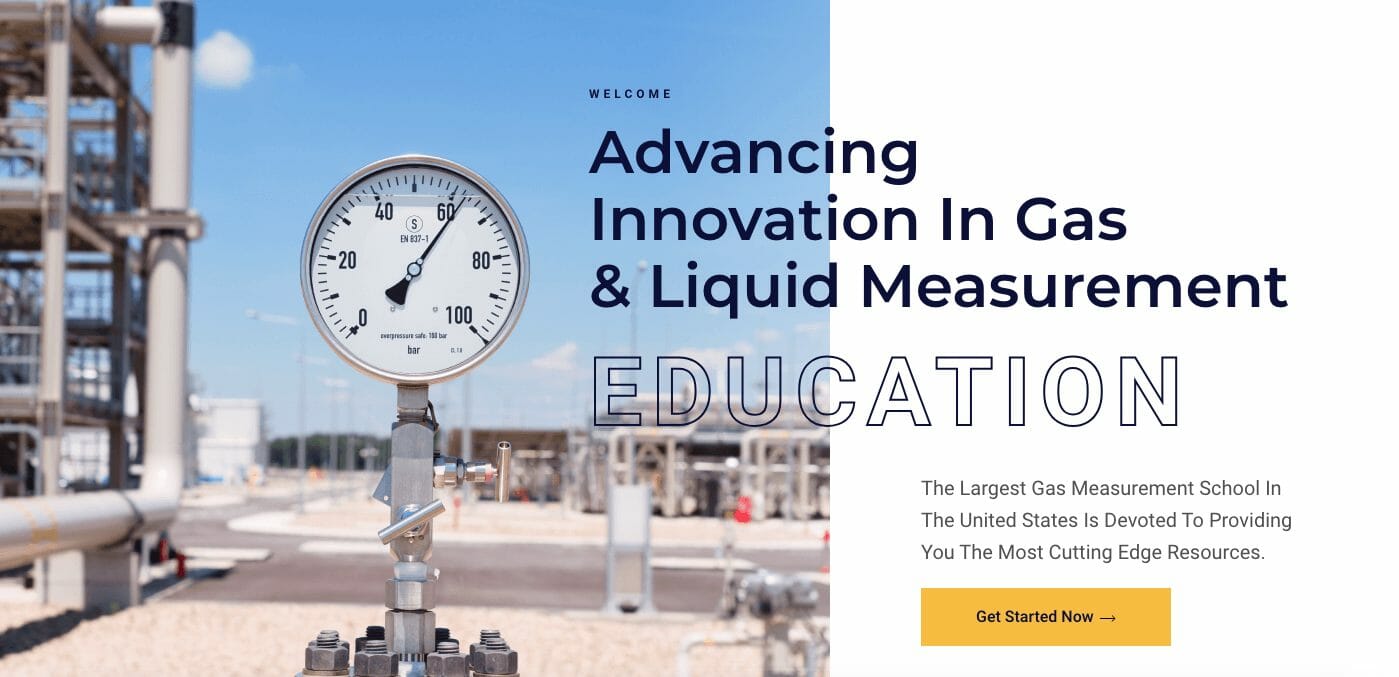 Register Now for the American School of Gas Measurement Technology Sept 11-14, 2023 – Houston
This Event Reminder is sponsored by:

America's Largest Gas & Liquid Measurement School Founded SINCE 1966
ASGMT is the largest gas measurement school in the United States that is devoted to natural gas measurement, pressure regulation, flow control, and other measurement related arenas.
Education is divided into seven main subject groups:
Fundamental Measurement
Gas Quality
Distribution
General and Advanced Measurement
Transmission
Office Procedures and Accounting
Hands-On training
The Largest Gas Measurement School In The United States Is Devoted To Providing You The Most Cutting Edge Resources.GREAT EXPERIENCE
Annual On-Site Training
The School affords an excellent opportunity to exchange ideas and information associated with flow measurement. More importantly, the School provides valuable information on new advances in product development and also theory of operation. Not only does the student receive training from an analytical viewpoint but also has the opportunity to obtain hands-on experience with various products.
Virtual GMF & LMF COURSES
We offer complete virtual courses for Gas Measurement Fundamentals and Liquids Measurement Fundamentals. Our school provides the same great courses and education whether you are in the classroom or at home, offered via Zoom. We offer 11 GMF lecture classes and 13 LMF lecture classes.