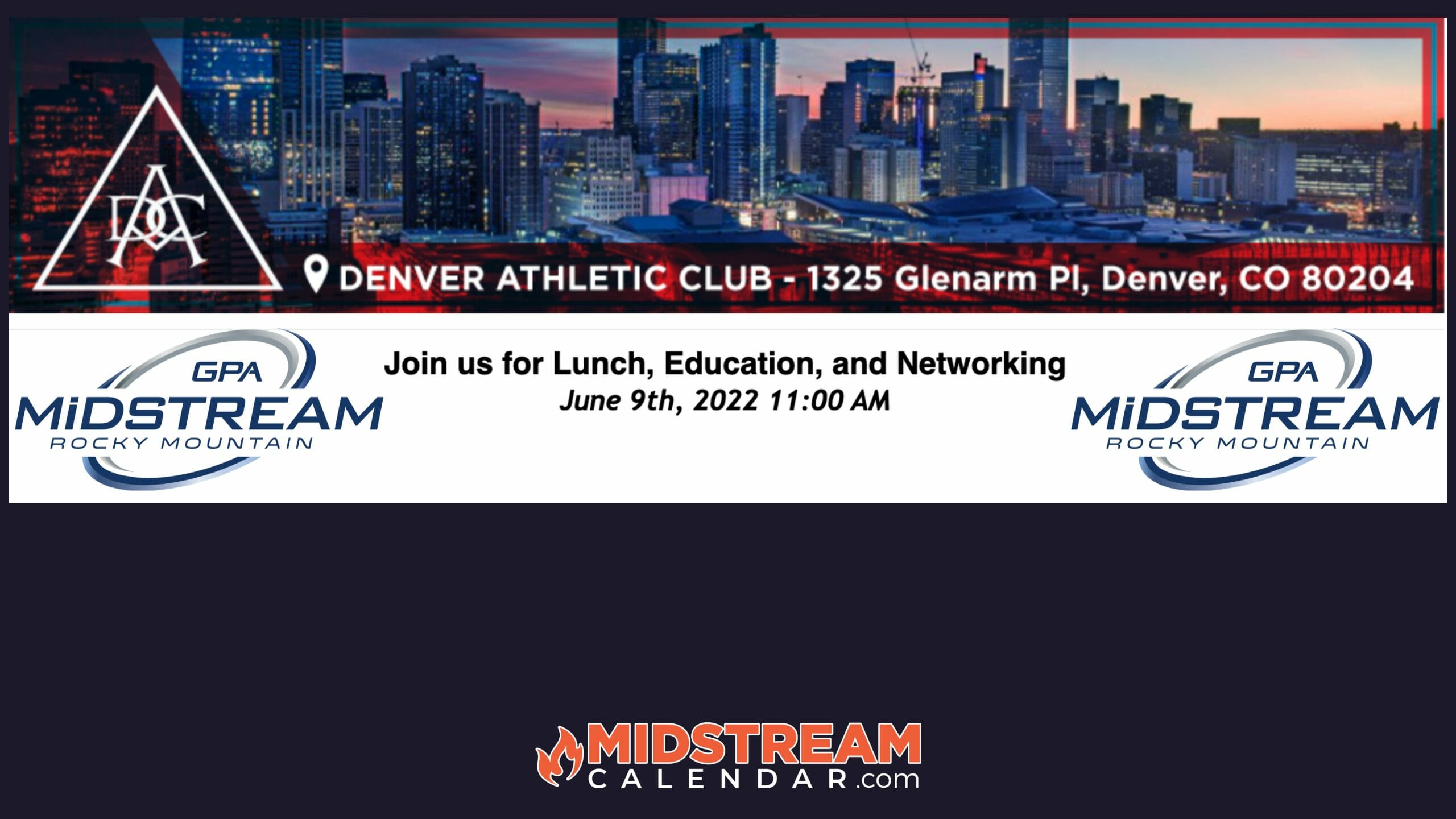 Register Now for the GPA Midstream Rocky Mountain Chapter Luncheon June 9th – Denver
This Event Reminder is Sponsored by:

SPEAKER: Danielle Flagg
TOPIC: Greenhouse Gas Reductions: Drivers, Markets, and Outlook
Bio:
Danielle Flagg is a manager in S&L's Energy and Industrial Group and is a registered professional chemical engineer with 14 years of experience. In her current role, Danielle oversees and coordinates S&L's involvement with all project development related to the carbon capture, utilization, and storage in both the power and industrial markets. Danielle has served as the project manager for power and industrial projects, worked on numerous environmental control projects for power plants focused on SO2, NOX, mercury, and CO2 , and has been involved in a large number of CO2 capture studies and estimates spanning various technologies and facility types.
Presentation Summary:
With new legislation and financial incentives for GHG reductions developing across the world, as well as corporate sustainability and net-zero goals, there is an increasing focus on methods to decarbonize the energy sector and beyond. This presentation will discuss the current drivers, incentives, and regulations for decarbonization across the U.S. power and industrial markets. The presentation will focus on key decarbonization pathways for various markets and how these markets are interrelated. Finally, this presentation will discuss the current state of development of technology and infrastructure and the ways in which decarbonization will be deployed in both the near-term and long-term to achieve overall decarbonization goals.
This presentation will review not only current tax credit incentives and regulation, but will also discuss what is being proposed at the federal level. By understanding the drivers and political spectrum, we will review where the market is taking us as an industry and the potential growth opportunities this will present.
---
Luncheon Fees:
 Members: $50
Guests/Non-Members: $75
Late Registration (After 6pm on June 7th): $85
Online Registration Closes June 8th @ 2 pm ($85 Pay at the door)
Schedule:
Registration- 11:00 am
Lunch – 11:45 am
​Opening Comments – 12:00 pm
Presentation – 12:10 pm
---
Additional Details:
Lunch will be plated (Gluten-free or vegetarian options are available by pre-request to support@gparmc.org). Please make sure to register in advance, as the venue will bill us for every meal we ask them to prepare, so all luncheon tickets are non-refundable, even if you do not attend.
Follow MidstreamCalendar.com for upcoming industry events. Midstream Calendar was created to help synchronize the industry by providing a free lookahead for key industry events across the country. We focus on non-profit support, community, and industry specific trade shows and 2022 midstream & pipeline conferences for gathering and gas processing, transmission, compression, refining plants, chemical plants, fertilizer plants, terminals, storage facilities, LNG plants, syngas, and bio mass. More 2022 Oil and Gas Events added every day.Email Ops@MidstreamCalendar.com to get involved. Follow our sister page at www.UpstreamCalendar.com for upcoming 2022 Oil and Gas Events
2022 Oil and Gas Events Houston
2022 Oil and Gas Events Denver
2022 Oil and Gas Events Colorado
2022 Oil and Gas Carbon Capture events
2022 Oil and Gas meetings on Renewables