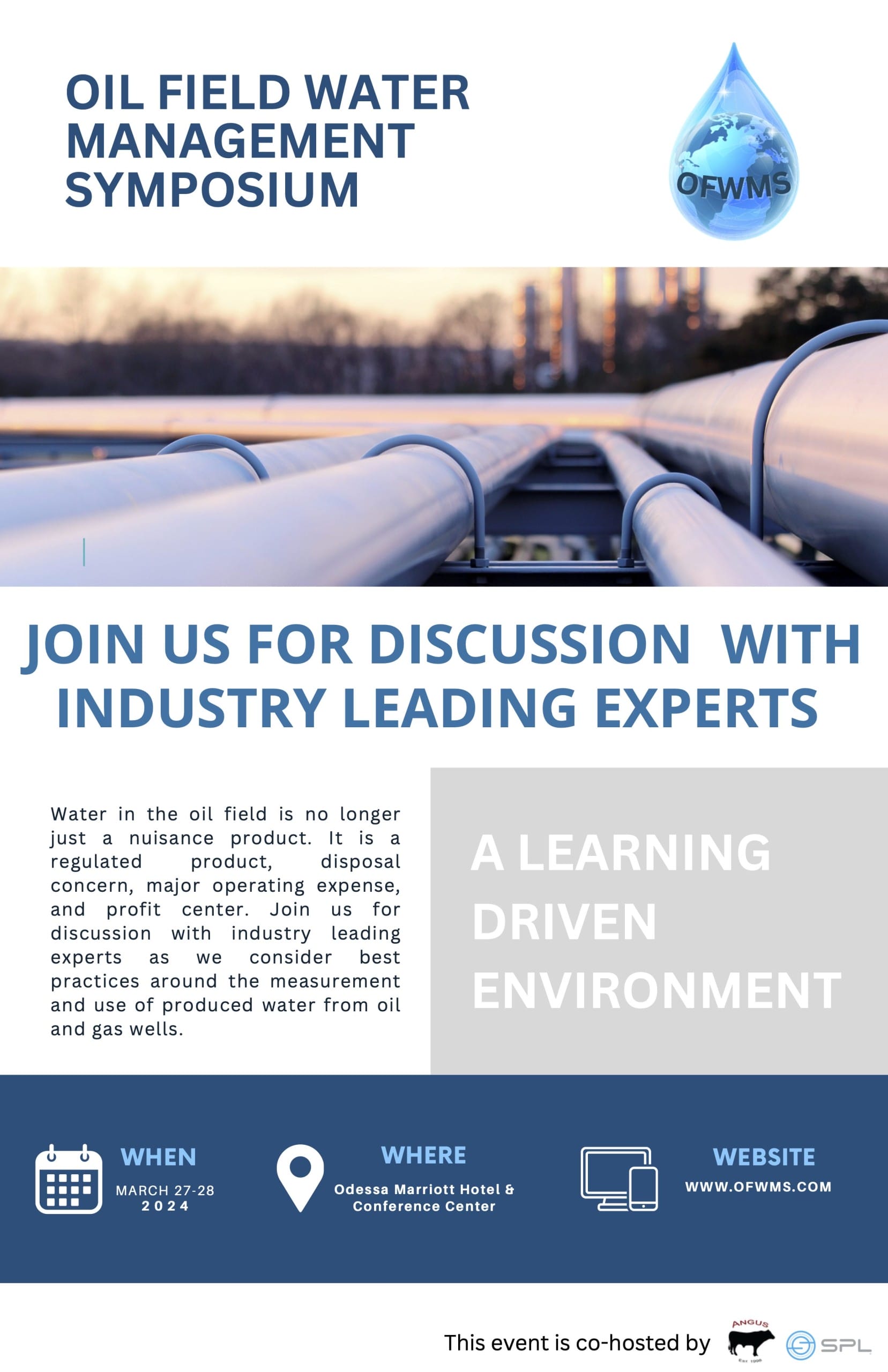 Register Now for the Oilfield Water Management Symposium March 27-28, 2024
Water in the oil field is no longer just a nuisance product.
It is a regulated product, disposal concern, major operating expense, and profit center. Join us for discussion with industry leading experts as we consider best practices around the measurement and use of produced water from oil and gas wells.
Addressing the management, treatment, and disposal of produced water is more important now than ever. Join OFWMS March 2024 to discuss what is working today, new innovations, current industry regulations, and new initiatives around all things pertaining to produced water.
Agenda Coming Soon.