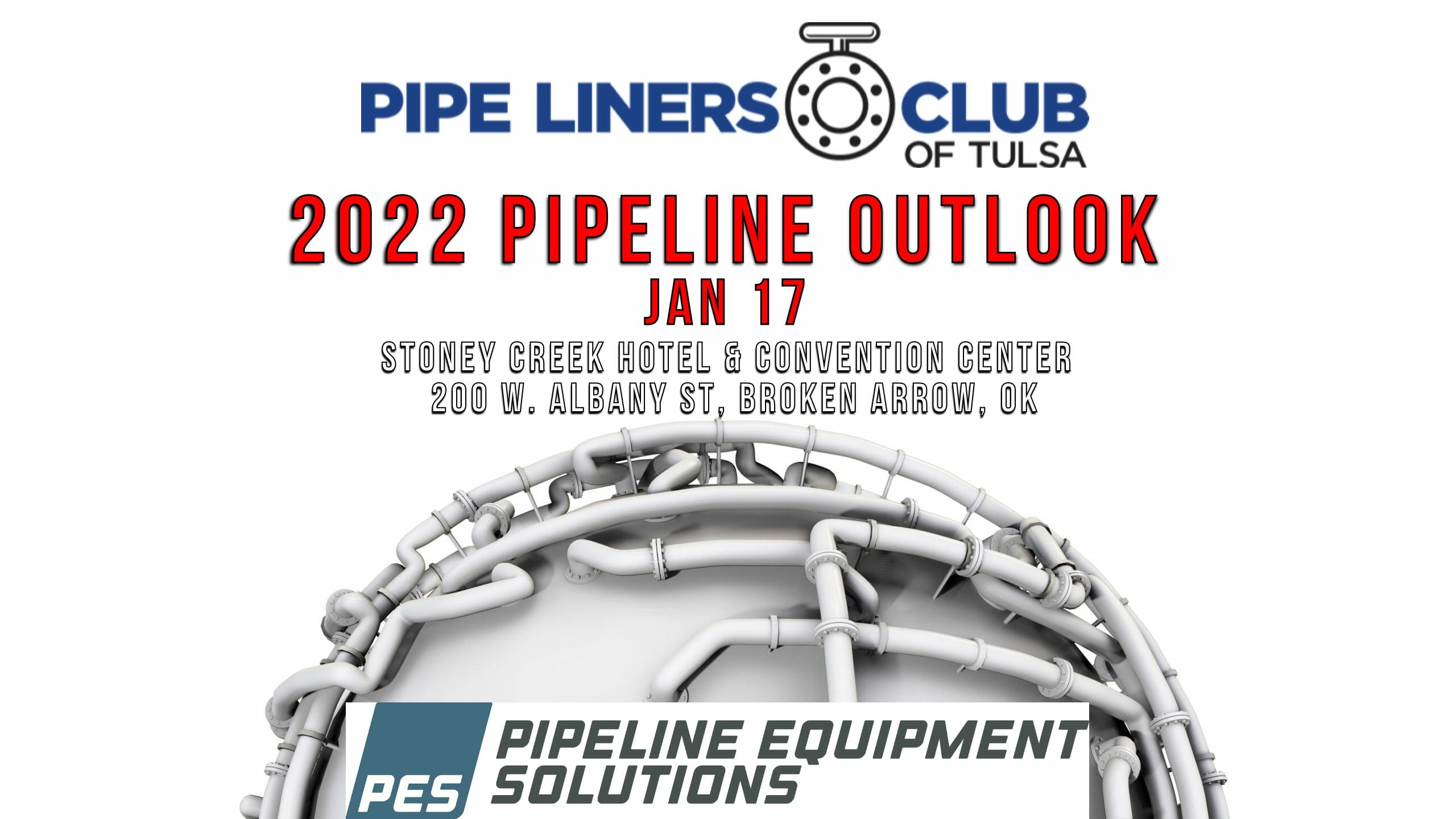 Register Now for the Pipe Liners Club of Tulsa January 17 Monthly Meeting – Oklahoma
This Event Reminder is Sponsored by:

JANUARY 2022 MONTHLY MEETING
STONEY CREEK HOTEL & CONVENTION CENTER, 200 W. ALBANY ST., BROKEN ARROW, OK. NETWORKING HOUR BEGINS AT 5:15PM, DINNER AT 6:15PM
Our January meeting is scheduled for Monday, January 17.
ATTENTION PAST CLUB PRESIDENTS:
We will be recognizing our past presidents at the January meeting. If you are a previous president, your dinner is free of change (you will have to purchase drink tickets if you want any.) Please register online by selecting the past president checkbox and use the Pay at Door billing option to complete your complimentary registration.
THANK YOU TECHSTAR FOR SPONSORING THE MEETING!
TechStar is a one-stop-shop for process control, automation, and instrumentation crucial to operations of several major industries. Our team of technical experts and equipment manufacturers are the TechStar difference! We partner with our customers every step of the way, providing onsite expertise, service support and hands-on training programs to meet all needs. We are proud to be a leader in innovation, value, and customer experience.
JANUARY MEETING PRESENTATION: 2022 PIPELINE OUTLOOK
Speaker:
Jeff Awalt is Executive Editor of Pipeline & Gas Journal. A former newspaper and Associated Press reporter and editor, Jeff has more than 35 years of journalism and communications experience. He moved to Houston from the AP's Dallas bureau in 1987 to lead regional coverage of the oil and gas industry. In addition to his background in journalism, Jeff has extensive corporate and consulting experience with companies throughout the energy industry, including Transocean, Mitchell Energy, BHP Billiton, Landmark Graphics and Vestas. As senior managing director at international public affairs agency Hill and Knowlton, he advised pipeline operators, natural gas utilities and other companies on public responses to prominent incidents. Jeff is a graduate of The University of Texas at Austin.
---
COVID INFORMATION:
The meeting room and registration area at Stoney Creek is much larger than Tulsa Country Club, allowing for more spacing of attendees. Seating is arranged at 8 per table, instead of our normal 10 per table.
Although masks are not mandatory, by all means please wear one if you are so inclined.
Masks will be available at the registration table, along with hand sanitizer.
We want to be as safe as possible, while allowing our much needed club networking and education opportunities to continue.
If you have any of the following, PLEASE DO NOT SIGN UP FOR OR ATTEND THIS EVENT:
• FEVER
• COUGH
• SHORTNESS OF BREATH
• PRE EXISTING CONDITION THAT PUTS YOU AT HIGH RISK
Follow MidstreamCalendar.com for upcoming industry events. Midstream Calendar was created to help synchronize the industry by providing a free lookahead for key industry events across the country. We focus on non-profit support, community, and industry specific trade shows and conferences for gathering, gas processing, transmission, compression, refining plants, chemical plants, fertilizer plants, terminals, storage facilities, LNG plants, syngas, and bio mass.
Email Ops@MidstreamCalendar.com to get involved.