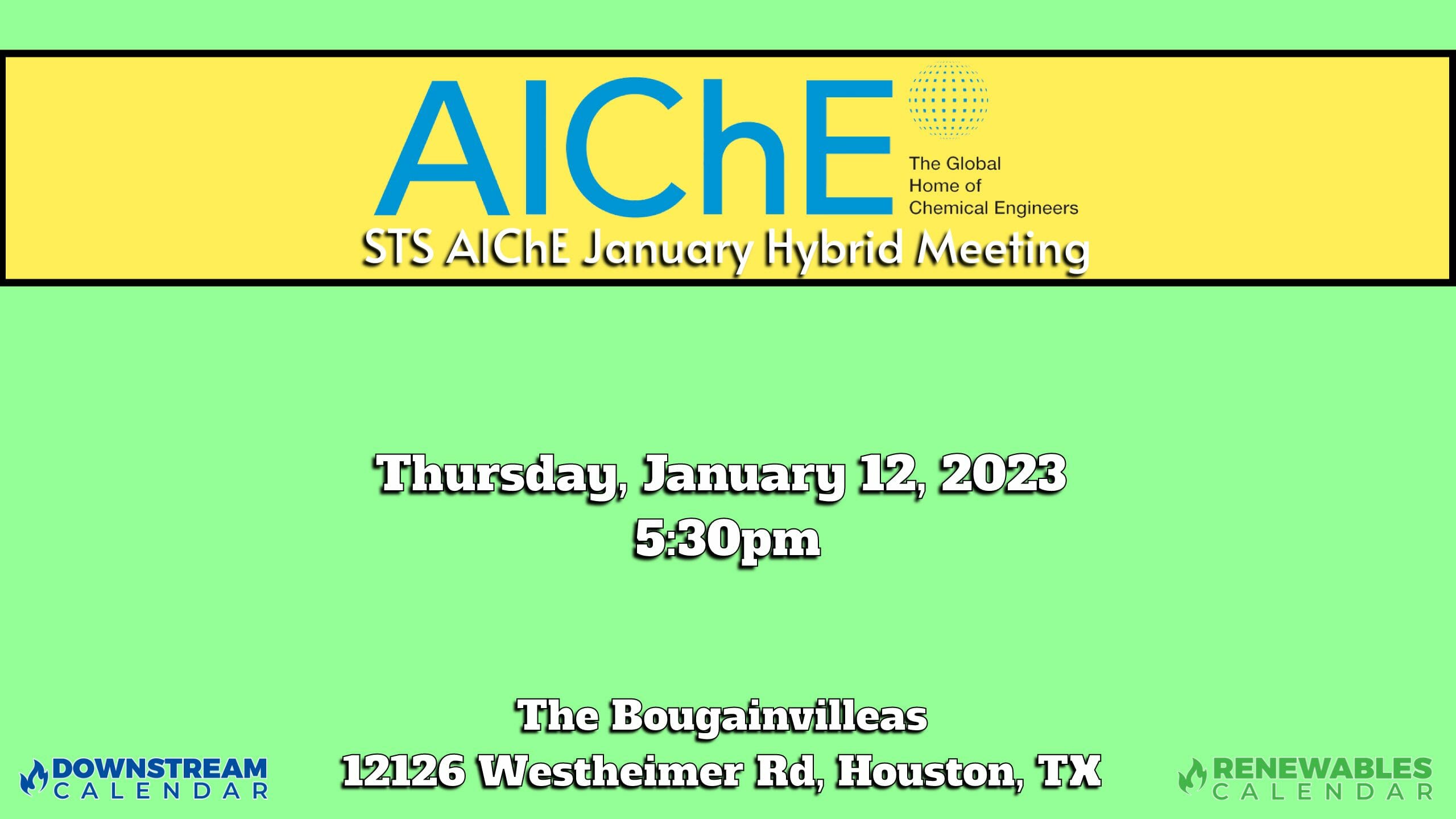 Register Now for the STS AIChE January 12th 2023 Hybrid Meeting – Houston
Please join the South Texas Section for our first meeting of the year! Our Houston area venue for January 12th is located on the West side of town at The Bougainvilleas, 12126 Westheimer Rd, Houston, TX 77077 (Hybrid format- in person or online).
5:30PM – 6:30PM Pre-dinner Workshop, Kristine Klavers, The Road Towards Decarbonization: Regulation, Implementation, and Monetization
6:00PM – 7:00PM Social/Networking Time
7:00PM – 8:00PM Dinner and STS Announcements & Awards Presentation
8:00PM – 9:00PM Keynote Presentation/Speaker, Tom Rehm, How Can We Minimize the Detrimental Effects of Human Biases on Climate Solution Decisions?
Registration
In Person Registration – CLICK HERE!

Members -$38
Non-members – $45

Online (via Microsoft Teams) – CLICK HERE!

Members – $5
Non-members – $15
Keynote Presentation
How Can We Minimize the Detrimental Effects of Human Biases on Climate Solution Decisions? (1 PDH)
Abstract
How do human biases detrimentally affect climate solution decisions and what can be done to minimize those biases? Several climate solution initiatives will be reviewed, including the AIChE Climate Solutions Community.
About the Keynote Speaker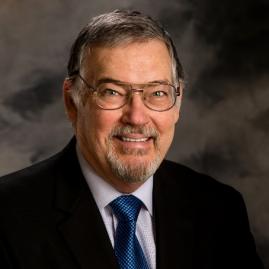 Tom Rehm spent his career in oil refining and petrochemicals, retiring in 2009 from Saudi Aramco after working 12 years in Saudi Arabia.
He completed a B.S. degree in Chemical Engineering at the University of Arkansas in 1972. At Northwestern University he completed his M.S. degree in 1982 and his doctorate in 1985.
Tom served on the STS Executive Committee from 2016 to 2017 as Human Resources Officer and as Chair in 2019. He was a director of the AIChE Safety and Health Division from 2017-2019. He is now involved in several initiatives on climate solutions. Tom is the 2022-2023 past chair of the AIChE Climate Solutions Community. He co-founded Global Solutions and Outreach Programs, which proposes using the Wicked Problem Approach to figure out the best national, regional, and global action plans for resolving global warming and adapting to climate change.
He holds memberships in the American Institute of Chemical Engineers (AIChE), the American Chemical Society (ACS), the American Association for the Advancement of Science (AAAS), the American Nuclear Society (ANS) and the American Society for Testing and Materials (ASTM). He is a member of the ASTM Climate and Community Subcommittee E50.07.
Tom's escape valve is competitive pocket billiards. His claim to fame was defeating the reigning U.S. Amateur Champion in March 2012 to win a trip to Las Vegas for the American Poolplayers Association National Championships. Tom and his wife Mary have ten grandchildren, six in Texas and four in New Zealand.
Pre-Dinner Workshop
The Road Towards Decarbonization: Regulation, Implementation, and Monetization (1 PDH)
Abstract
In this presentation we will describe the evolution of the energy industry's path towards a low to net zero carbon society within the regulated and voluntary carbon markets, to include GHG reduction drivers and developments. We will focus on the transportation fuels market, the most advanced in implementation, compliance, and the monetization of carbon measurement. We will also discuss recent technical innovations and the delivery of measurable low carbon intensity (CI) products.
About the Speaker
Mrs. Klavers has been working in the global energy industry for nearly 30 years and has deep experience in the entire energy chain including energy commodity markets, refining operations and vehicle engine design, petrochemicals and transportation fuels markets. Since moving to the U.S. in 1996, she has worked in energy market consulting, first launching and building the global consulting business at Hart Energy, where she was instrumental in building Hart's rapid growth in global fuel quality, biofuels and refining. At Argus, Ms. Klavers built an Americas consulting business reflecting subject matters from crude, gas, LNG, metals, fertilizers, petrochemicals and biofuels and biomass. Prior to coming to the U.S., she worked as a process engineer designing refineries for JGC in Japan and as an Oxygenated Fuels Specialist for Arco Chemicals (LyondellBasell) in the United Kingdom. She holds a Master of Science in chemical engineering from Twente University in the Netherlands, and Tokyo Institute of Technology holds a patent for her methane coupling catalyst. Ms. Klavers actively participates in the National Petroleum Council; she acts as a coach in Women of Energy; and she is a board member for the Norwegian American Chamber of Commerce as well as her local Rotary.
Follow MidstreamCalendar.com for upcoming industry events. Midstream Calendar was created to help synchronize the industry by providing a free lookahead for key industry events across the country. We focus on non-profit support, community, and industry specific trade shows and 2023 midstream & pipeline conferences for gathering and gas processing, transmission, compression, refining plants, chemical plants, fertilizer plants, terminals, storage facilities, LNG plants, syngas, and bio mass. The original energy calendar featuring all streams of energy with renewables. More 2022 Oil and Gas Events added every day.
Email Ops@MidstreamCalendar.com to get involved.
2023 Oil and Gas Events Houston
2023 Oil and Gas Events executive events