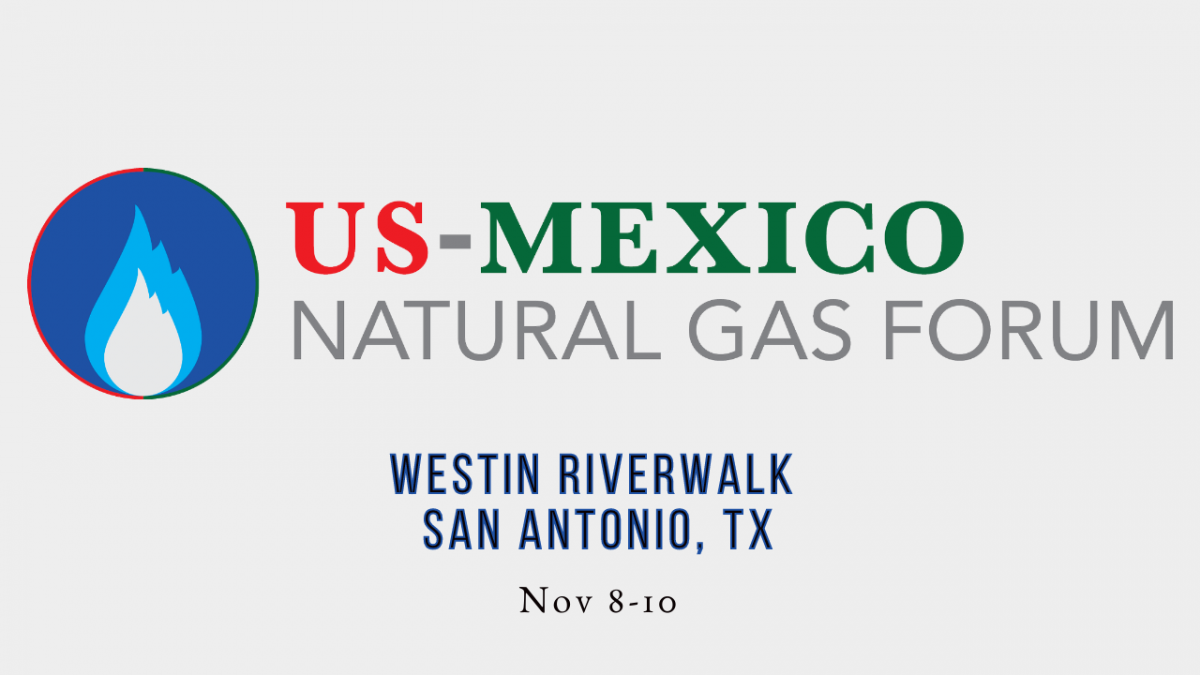 Register Now -US-Mexico Natural Gas Forum – San Antonio – Virtually and In Person
This Event Reminder is Sponsored by:

US-Mexico Natural Gas Forum – San Antonio – Virtually and In Person
Prolific shale plays have changed the landscape of the natural gas industry and we are exporting more natural gas than ever before! Access Intelligence is pleased to announce the latest in its series of natural gas Forums – US-Mexico Natural Gas Forum. This Forum will focus on exporting gas to Mexico, including the many elements involved in mobilizing U.S. production to satisfy growing Mexico natural gas and power demand.
The US-Mexico Natural Gas Forum will focus specifically on this unique regional and cross-border phenomenon. As with each of the Forums, all aspects of the market will be addressed, including supply, demand, economics, risk analysis, transportation, storage, infrastructure, logistics, regulatory, etc. Representatives of industry leaders in this market, as well as market experts, will offer insight and real life case studies. Questions of presenters are encouraged, to facilitate dialogue.
Numerous networking opportunities are integrated, to give you access to your clients, prospects, and peers to further discuss the relevant issues in this market.
Reasons to attend the US-Mexico Natural Gas Forum:
Infrastructure – Project Updates Supplying Gas to Mexico
Demand forecast for Mexico – Power Generation, Industrial & More
Transportation Issues
Regulatory Concerns & Risks
Financial Outlook – What's Next?
Check out the 2021 Agenda here: https://tinyurl.com/vudsv3ap
Check out the attendee list here:   https://tinyurl.com/h5zk6dw7
Visit website for more info: https://tinyurl.com/42acd57c
Register here: https://tinyurl.com/46yuzurj
US Mexico Natural Gas Forum
November 8-10, 2021
Westin Riverwalk | San Antonio, TX
Follow MidstreamCalendar.com for upcoming industry events. Midstream Calendar was created to help synchronize the industry by providing a free lookahead for key industry events across the country. We focus on non-profit support, community, and industry specific trade shows and conferences for gathering, gas processing, transmission, compression, refining plants, chemical plants, fertilizer plants, terminals, storage facilities, LNG plants, syngas, and bio mass.