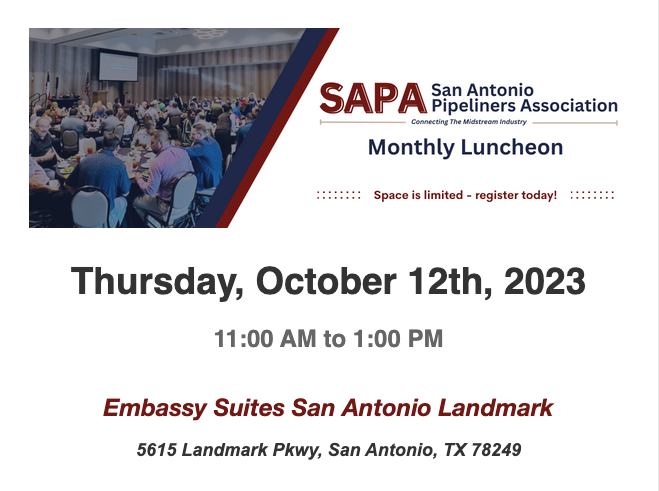 San Antonio Pipeliners October Monthly Luncheon Meeting 10/12 – San Antonio
This Event Reminder is Sponsored by:

"Effective Digital Project Management
Strategies in the Modern Era" – Jason Dishon
Survey Director, EnSite USA
Jason Dishon is a dynamic leader in the field of land surveying, serving as the Survey Director at EnSite USA. With a distinguished career spanning over 23 years, he has consistently demonstrated a remarkable blend of hands-on field expertise and astute office project management skills. Jason's unwavering commitment to seamlessly merge traditional surveying practices with cutting-edge digitization techniques has not only defined his career but also revolutionized EnSite USA's operations.
By integrating state-of-the-art technology, he has transformed complex, time-consuming processes into streamlined workflows that yield faster results without compromising accuracy. His dedication to staying at the forefront of technological advancements in the surveying industry underscores his commitment to delivering excellence in the midstream sector.