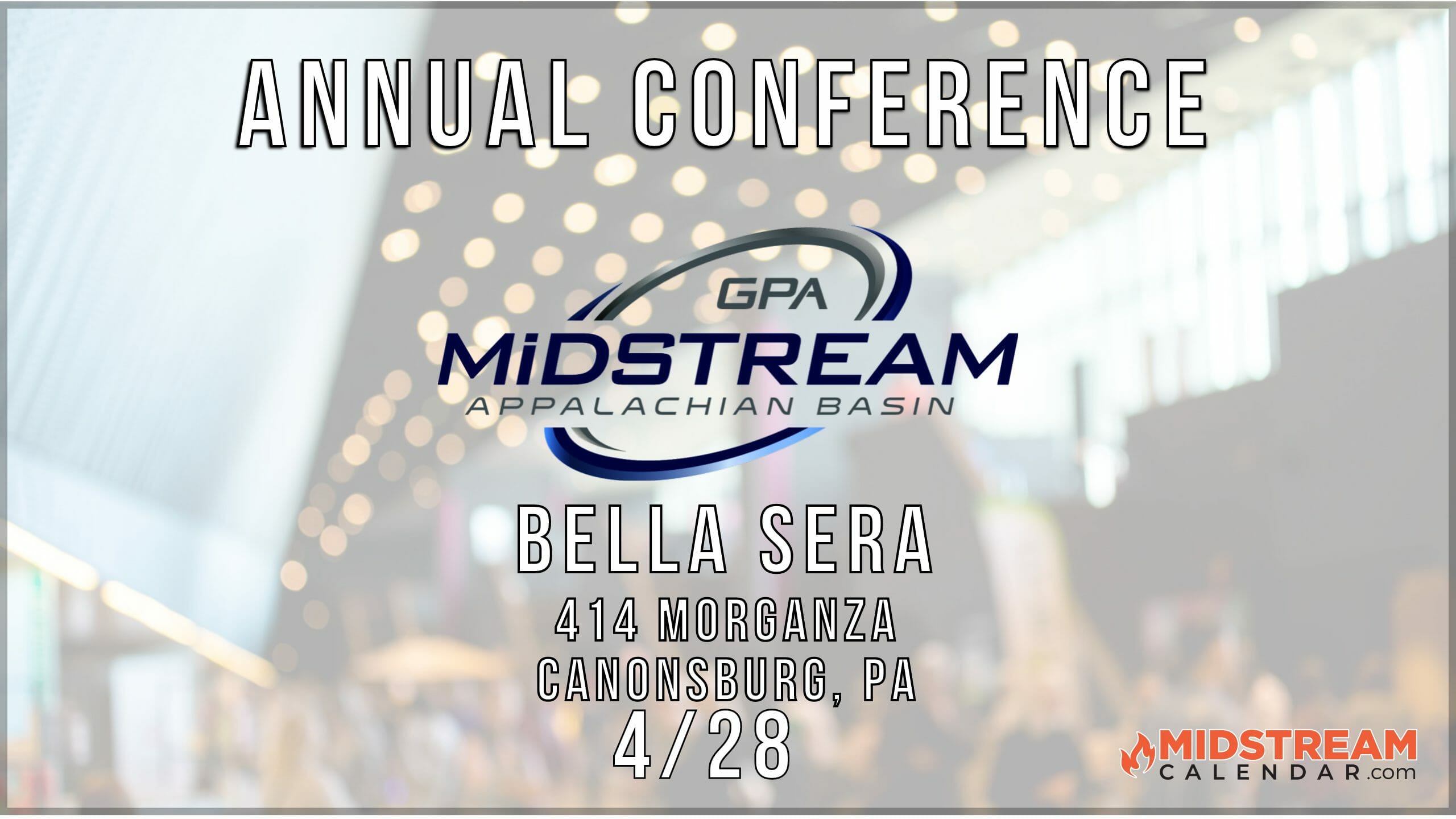 Save The Date – GPA Midstream Appalachian Basin Annual Regional Conference- 4/20
This Event Reminder / Save The Date is Sponsored by: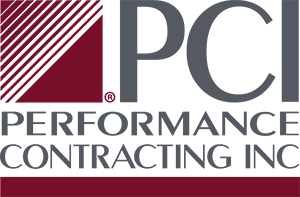 AGENDA
The conference will feature some of our region's top industry professionals.  More details will be announced as they become available.
---
BIOS
More details to come soon! For now, please refer to each speaker's LinkedIn profile:
Josh Martincic – Chief Sustainability Officer and Vice President of Development, Long Ridge Energy
BIO: Mr. Martincic serves as Chief Sustainability Officer and Vice President of Development at Long Ridge Energy Terminal who is owned by Fortress Transportation and Infrastructure and GCM Grosvenor.  The Long Ridge team is developing a 1600-acre property in Hannibal Ohio and is constructing a 485-Megawatt combined cycle power plant designed to deliver exceptionally low power costs to our industrial and commercial users.Over his 30-year career, Mr. Martincic was employed at Antero Resources, Halliburton, and General Electric in Pittsburgh, PA where was exposed to the safety culture, operational excellence, and the process-oriented mindset of a major industrial operations for oil and gas, Steel, Aluminum, Power, Chemical, Glass, and Oil Refineries. ​Mr. Martincic is a long time Pittsburgh resident and a graduate of University of Pittsburgh with a degree in chemical engineering.  He resides in Pittsburgh, PA.
Frank King – Director, Midstream Business Development, UGI Energy Services
Tom Seng – Director of School of Energy Economics, Policy and Commerce, University of Tulsa
BIO:  In addition to his instructional duties as Mervin Bovaird Professor of Energy Business, Mr. Seng serves as Director of the School of Energy Economics, Policy and Commerce, with primary responsibilities for coordinating undergraduate and, graduate, programs. He has more than 30 years of experience in the oil & gas industry, primarily in the midstream sector, and 14 years of experience as an adjunct instructor for various universities. His primary expertise lies in the areas of energy markets and commodities trading, but he is well versed in industry aspects of supply chain and logistics, particularly as they apply to the midstream oil and gas sector and the power sector. Prior to joining The University of Tulsa, Mr. Seng served as Manager of Product Marketing for Superior Pipeline, Senior Director for Market Development at Atlas Pipeline Mid-Continent, Senior Director for Commercial Operations at Ozark Gas Transmission Company, West Region Director and Director of Risk Services at ONEOK Energy Services, and Midcontinent Manager at PanEnergy Trading.
Edward Lush – Head of Energy Transitions, Project Canary
BIO: Edward Lush is a Head of Energy Transitions, responsible for midstream strategy, business development, and revenue growth. Before joining our team, Edward worked for MarkWest Energy Partners, LP, a publicly-traded midstream natural gas company, and then for MPLX, L.P., a subsidiary of Marathon Petroleum Corporation, following MPLX's acquisition of MarkWest. During his time at MPLX, Edward held various commercial roles and most recently led business development efforts for all of MPLX's gathering, processing, and fractionation assets in the Marcellus and Utica shales. Edward holds a J.D. from Washington University School of Law in St. Louis and an M.A. in Geography and International Relations from the University of St. Andrews in the United Kingdom.
---
PRICING AND KEY DATES
Early Bird Registration — $150/member; $200/non-member ends Midnight April 7
Regular Registration — $175/member; $225/non-member online registration ends Midnight April 21
Walk-In (Post-Online) Registration — $225 regardless of member status. Please pre-register to limit risk of venue constraints.
Sponsors/Exhibitors — Registration ends Midnight April 21
Also, if you have not renewed your membership in 2022, please do so to take advantage of the discount. Annual membership is only $55 – you'll essentially cover the cost with this event alone!
NOTE:  No refunds will be permitted after April 21, 2022.  Please consider transferring your registration to co-worker(s) or customer(s) before requesting a refund.
We are seeking sponsors and exhibitors to help offset the cost of the conference.
Details can be seen on sponsorship flyer or below:
Gold – $1,500 (8 available)
Recognition as lunch and happy hour sponsor. Includes option for exhibitor table and one (1) entry to the conference. Company logo prominently displayed on promotional materials and conference signage. Recognition during conference. ***Sponsor receive free 2021 ABGPA Midstream Corporate Membership ($500 value)***
Silver – $1,000 (10 available)
Recognition as break sponsor. Includes one (1) entry to the conference. Company logo displayed at conference, in program and on promotional materials. Recognition during conference.
Bronze – $500 (15 available)
Company logo displayed on promotional materials and conference signage.
NOTE FOR EXHIBITORS:  Any large equipment will need to be discussed with the venue and freight handling may be an extra charge through venue. Electric service is included.
Follow MidstreamCalendar.com for upcoming industry events. Midstream Calendar was created to help synchronize the industry by providing a free lookahead for key industry events across the country. We focus on non-profit support, community, and industry specific trade shows and 2022 midstream & pipeline conferences for gathering and gas processing, transmission, compression, refining plants, chemical plants, fertilizer plants, terminals, storage facilities, LNG plants, syngas, and bio mass. More 2022 Oil and Gas Events added every day.
Email Ops@MidstreamCalendar.com to get involved. Follow our sister page at www.UpstreamCalendar.com for upcoming 2022 Oil and Gas Events
2022 Oil and Gas Events Pennsylvania
2022 Oil and Gas Conference Pittsburgh
2022 Pipeline Events Northeast
2022 Pipeline Integrity Events Pennsylvania
2022 Gas Processing Association Northeast