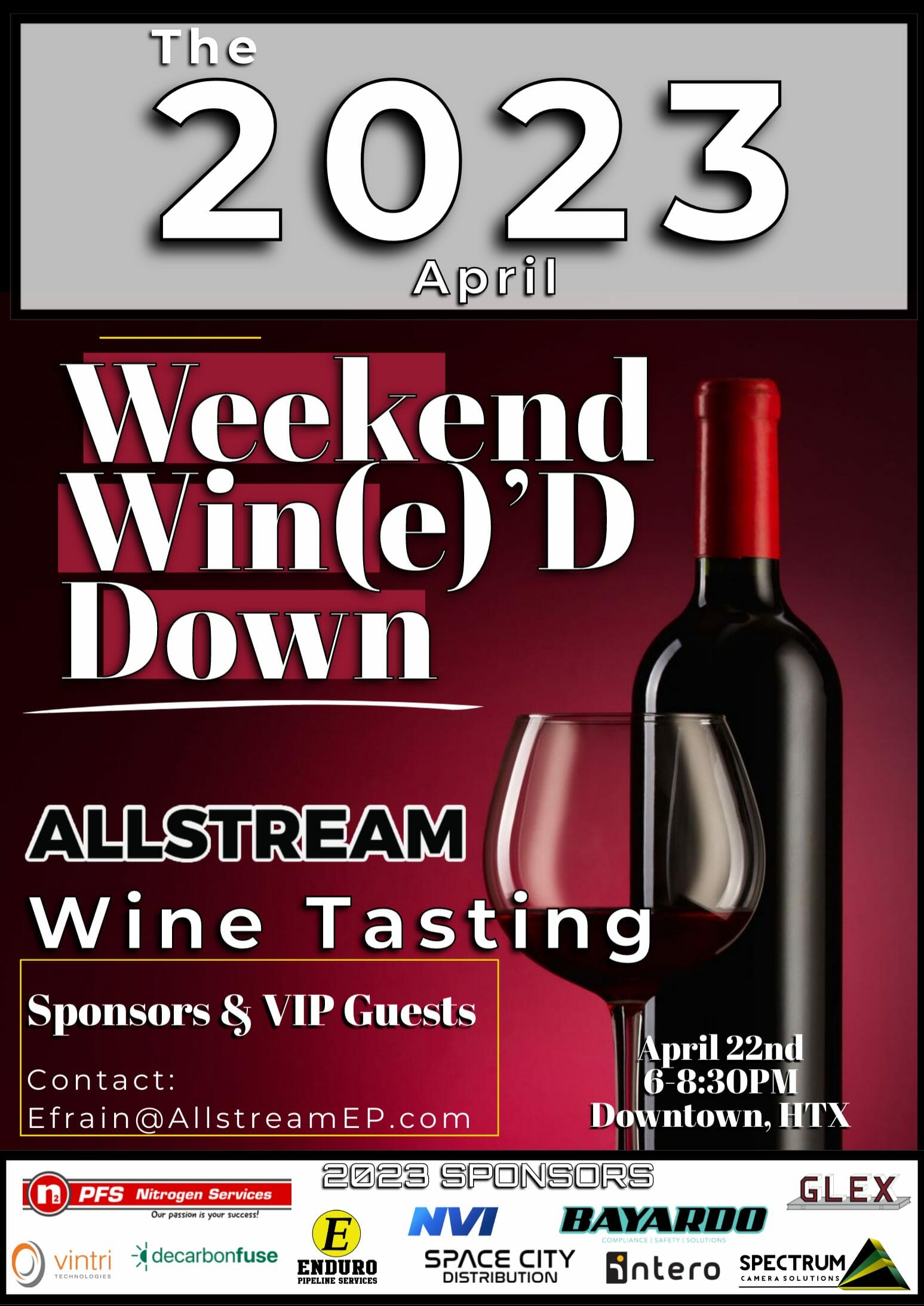 Weekend WIN(e)'D Down – VIP Executive Wine Tasting Event – Houston (Downtown) – Allstream Energy Partners

Huge thank you to all these sponsors that help keep the platform free for all to use. We look forward to co-hosting this executive oil and gas Wine Tasting Meetup in April with these great folks.
More Details coming soon.
This event is for our Annual Sponsors and VIP Executive Guests.
Are you interested in getting involved?
Contact Efrain for more details
Here is a video from last year's Wine Tasting put on by Allstream Energy Partners and all the Calendar's we manage for Upstream, Midstream, Downstream, and Renewables.