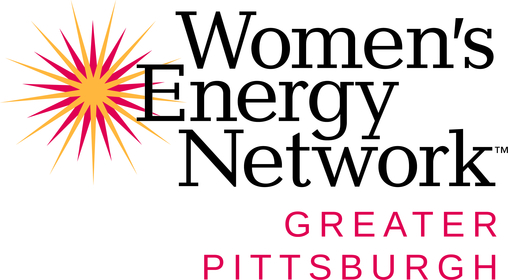 Women's Energy Network Greater Pittsburgh 7th Annual Boots and Ballgowns Gala
WEN Greater Pittsburgh is excited to be back in person for our 7th Annual Gala!
The Gala is a celebration of our truly outstanding members and a wonderful way to recognize them for all of their accomplishments. Additionally, we are pleased to recognize the wonderful companies who uplift and encourage their female employees as they strive to achieve their goals.
Our auction during the event will benefit the Greater Pittsburgh Community Food Bank in their mission to feed people in need and mobilize our community to eliminate hunger.
Sponsorship Opportunities are available. Please click here for more details.
Please email bsasson@dmclaw.com if you would like to purchase a table of 8 for $1000.
Pricing:
$125 Member; $150 non-member
Registration Deadline:
August 6

Book your room at the discounted rate of $129 a night before July 30, 2021, by clicking here. 
Thank you to our gala sponsors!
Walk-in Policy:
Walk-in registration is not available for this event.
Parking Details:
On-site or valet parking available for a fee.
Recordings Prohibited:
WEN prohibits attendees from recording the presentation, speaker, and/or content. The presentation is property of the speaker and/or organization and is not to be removed from the event without prior written consent. The Board may and will take remedial action against any individual, member, or any program participant in the event of non-adherence to this policy. Such action may range from a private or company-led warning, to suspension of WEN membership for a stated term or a prohibition on attending future WEN events.
Data Use:
By registering for this event, you are opting to receive future email communication from the Women's Energy Network. You may opt out at a later date.
Photography and Video Capture:
Photos, videos and screen shots captured by WEN may be used in association advertising, newsletters and other promotional materials, whether in print, electronic or other media, including the WEN website. By registering for this event, you grant WEN the right to use your likeness for such purposes.
Problems?
If you are experiencing problems registering, we recommend that you try another browser, such as Chrome. We also recommend that you register from your phone or personal computer as some companies have security settings that do not allow access to our site or some of our registration functions. If you continue to have problems or have questions, please email us at eventregistration@womensenergynetwork.org.  
Members – To register for this event, please sign-in first. 
Non-members – If you have not previously created an account, click Create Account, otherwise sign-in to register.

Note: Your registration is not complete until you click the "submit order" button on the next page.
This event will take place from 5:30-10:30 PM Eastern Time. Please convert to your local time when adding to your calendar.
By completing the registration for this event, attendee and any guests agree that they have read and agree to the WEN Waiver and Release of Liability and Indemnity attached here. WEN Greater Pittsburgh reserves the right to deny entry to this event if attendee does not agree to the WEN Waiver and Release of Liability and Indemnity.
8/13/2021 5:30 PM – 10:30 PM
The Westin Pittsburgh 1000 Penn Ave Pittsburgh, PA 15222 UNITED STATES