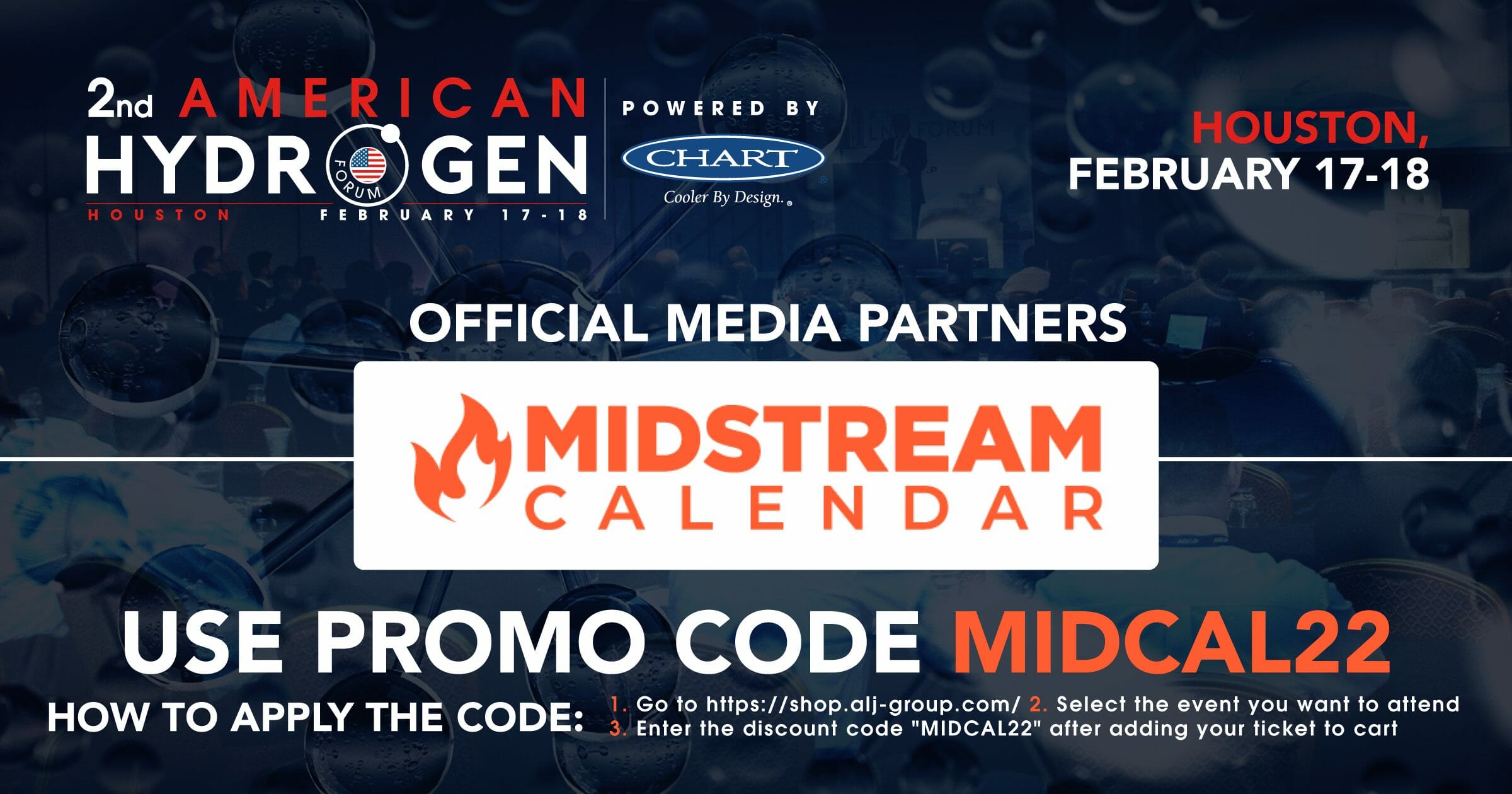 2nd American Hydrogen Forum 2022- IN PERSON Event – Use "MIDCAL22" for 15% off PROMO
Countries across the world are seeking for a sustainable, cost-effective and easily applied source of energy. It is important to come up with solutions that help reduce greenhouse gas emissions and are technologically feasible – hydrogen could definitely be part of the answer and become the key component of the U.S. clean energy mix in the future. China, Japan and the European Union states have been actively investing in hydrogen infrastructure development and research, and the USA seems to be lagging behind in terms of unlocking hydrogen potential.
Hydrogen has enormous potential to become an important part of a decarbonized energy system and the USA should accelerate the process of laying the policy, commercial and technological foundations for GHG-free hydrogen production and utilization.
The American Hydrogen Forum will provide a platform for relevant stakeholders from the government, research, technology and service sectors to join a clean energy debate and collaborate in searching for sustainable hydrogen economy solutions.
01
Unlocking Hydrogen Potential
The benefits and concerns of developing hydrogen economy
US government's role in developing the hydrogen market in the USA
Creating Safe Investment Environment and ensuring Demand
02
Project Development in the USA
Financing of hydrogen projects
Latest developments – currently ongoing projects and future plans
Cost-competitiveness and better possibilities for hydrogen production and applications
03
Technologies and Solutions
Hydrogen production
Natural gas to H2
Fossil energy sources
Biogenic production
Hydrogen as by-product
Adapting already existing technologies and infrastructure for H2
Already existing gas storage and transporting facilities for H2
LNG-H2 mixed refuelling stations
Safety and potential hazards – high flammability, storage and transportation solutions
Need to increase the number of hydrogen stations
H2 as fuel for maritime
2021 participants
Make sure you are here to take the full advantage!

Follow Midstream Calendar for upcoming industry events. Midstream Calendar was created to help synchronize the industry by providing a free lookahead for key industry events across the country. We focus on non-profit support, community, and industry specific trade shows and conferences for gathering, gas processing, transmission, compression, refining plants, chemical plants, fertilizer plants, terminals, storage facilities, LNG plants, syngas, and bio mass.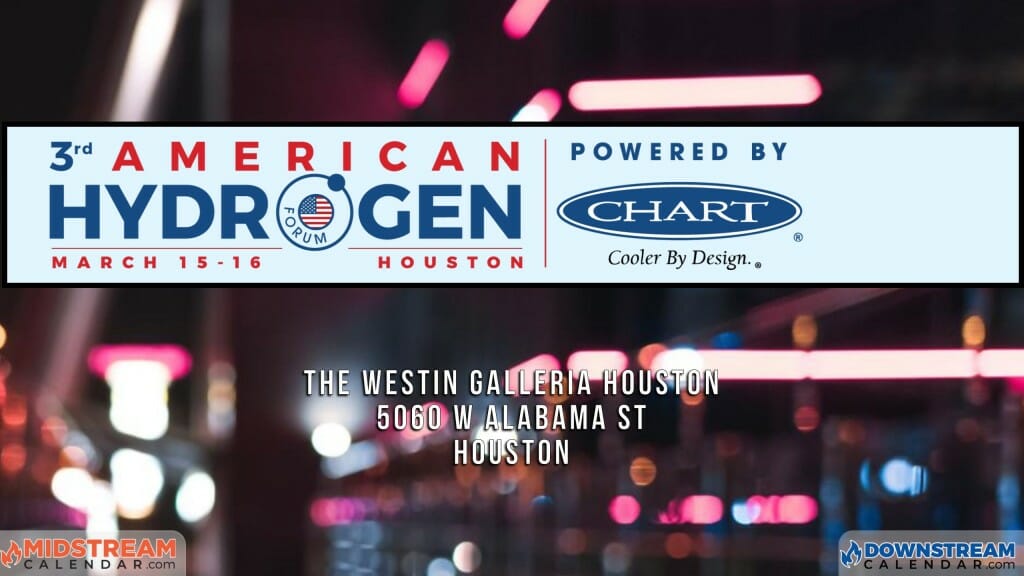 2023 3rd American Hydrogen Forum Houston (NEW Location) The Westin Galleria: