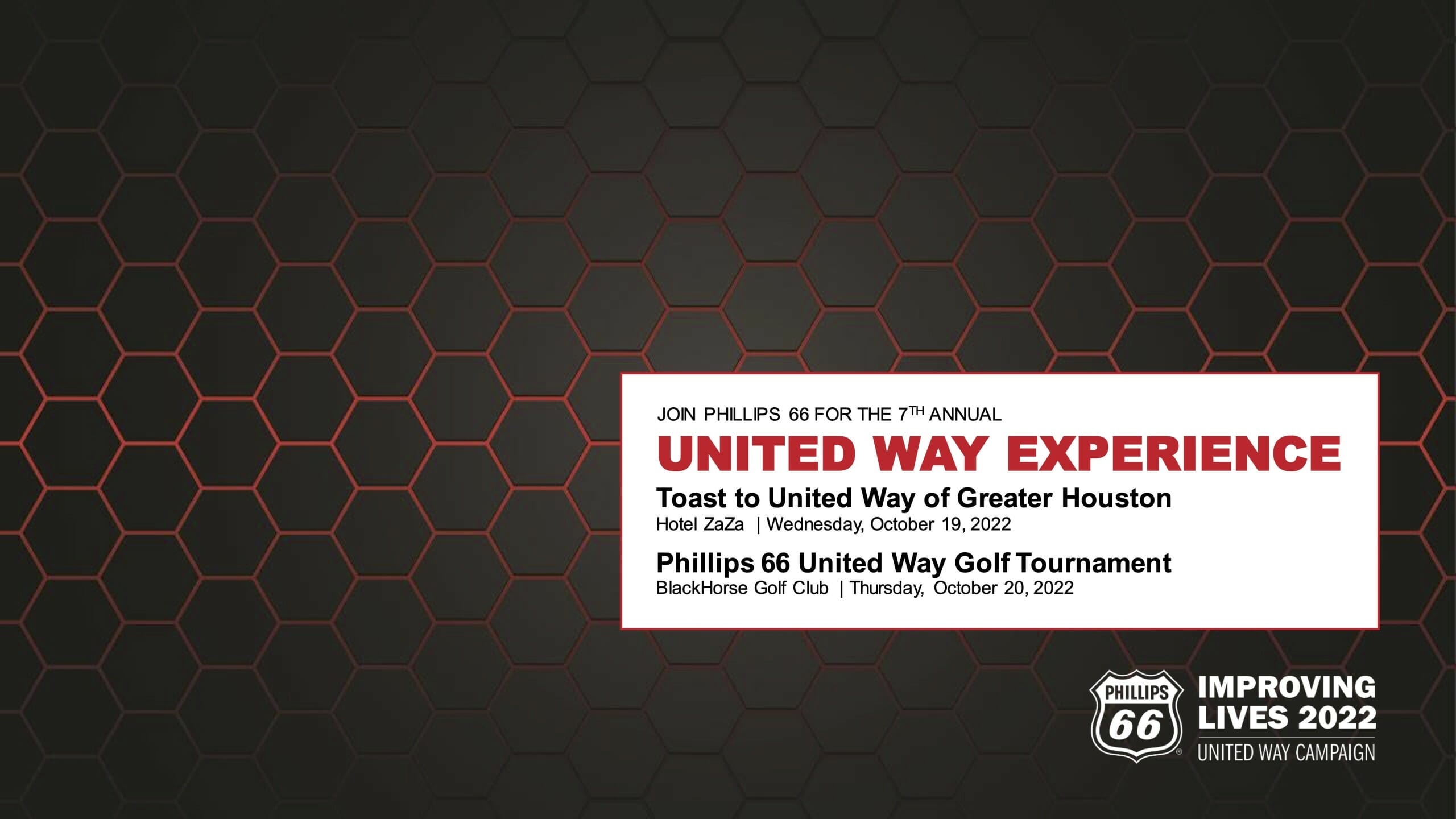 Register NOW for P66 7th Annual 2022 United Way Experience "A Toast to United Way Greater Houston" Oct 19th – Houston
This Event Reminder & Place Holder is Sponsored by: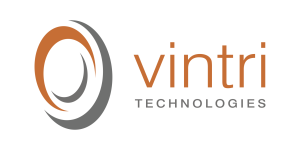 Join us for the 7th Annual Toast to United Way of Greater Houston, an evening of cocktails and hors d'oeuvres in the company of Phillips 66!
About this event
Join us for the 7th Annual Toast to United Way of Greater Houston, an evening of cocktails and hors d'oeuvres in the company of Phillips 66 Senior Leadership, Wednesday, October 19, 2022 from 6 – 9 PM at Hotel ZaZa in Houston, TX.  All funds raised during the evening will be donated to United Way of Greater Houston.
The event offers an opportunity for industry customers, counterparties, vendors and contractors to mingle with Phillips 66 Senior Leadership.  Learn about exciting projects on the horizon and get an opportunity to shake hands with several key decision-makers.
Who Will Attend
Phillips 66 senior decision-makers and leadership, peer vendors, contractors, and Phillips 66 industry peers.
When & Where
Wednesday, October 19, 2022 from 6 – 9 PM
Hotel ZaZa
9787 Katy Fwy
Houston TX 77024
Increase Your Company's Presence Through Event Sponsorship
Gain exposure for your brand, product or service.
Announce new products/services to Phillips 66, customers, counter-parties, vendors and contractors. Toast to United Way of Greater Houston underwriters have been featured in local news and shared across social channels.
Build relationships and collaborate with attendees and industry leaders to promote new ideas and create business opportunities.
Extend your brand's presence beyond the Phillips 66 Corporate Golf Tournament, which takes place the next day. Get an edge on conversations before the Golf Tournament begins.
Contact
For more information about the event, or to sign up as a Sponsor, please contact Kristen Peck, Logistics Coordinator, Kristen.E.Peck@P66.com
Follow MidstreamCalendar.com for upcoming industry events. Midstream Calendar was created to help synchronize the industry by providing a free lookahead for key industry events across the country. We focus on non-profit support, community, and industry specific trade shows and 2022 midstream & pipeline conferences for gathering and gas processing, transmission, compression, refining plants, chemical plants, fertilizer plants, terminals, storage facilities, LNG plants, syngas, and bio mass. More 2022 Oil and Gas Events added every day.Email Ops@MidstreamCalendar.com to get involved. Follow our sister page at www.UpstreamCalendar.com for upcoming 2022 Oil and Gas Events
2022 Oil and Gas Events Houston
2022 P66 United Way Golf Tournament Houston
2022 United Way Events In Houston
2022 Oil and Gas Events in Houston
2022 Phillips 66 United Way Golf Tournament and Gala
About Our Media Partner Vintri Technologies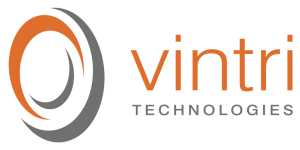 Founded in 2012, Vintri Technologies specializes in providing advanced data management solutions with an emphasis on material traceability.
As costs and regulations increase in the Energy industry, the accuracy, accessibility, and traceability of asset data have become focal points of utmost concern. Vintri specializes in partnering with operators to ensure they have a reliable, comprehensive, and organization-wide solution to manage data integrity, proactively identify issues, and make informed decisions.
Our people, processes, and technologies enable our clients to establish a flexible and cost-effective Verified Single Source of Truth (SSoT) across their respective supply chains. A Verified SSoT mitigates risk and avoids costly material delays for all associated projects.
Vintri's proprietary platform, vintriCORE, facilitates the consolidation and verification of asset data, and empowers organizations via data accessibility and insight. This greatly assists with asset acquisition due diligence and midstream regulatory compliance support.
Our solutions have been proven on more than 70 projects worldwide, with over 175 million asset attributes verified.
Learn more about Vintri Technologies and discover the evaluative options we provide for our solutions—visit www.vintritech.com/demo.
Are you looking to Sponsor the upcoming 2023 Phillips 66 "Toast to United Way" Executive event at Hotel ZaZa? This year's event will take place on October 18th to kick off the United Way Campaign. Location will be at Hotel ZaZa Memorial and be held on 10/18/23. Click the link below to get access. Don't miss out.
Phillips 66 8th Annual Toast to United Way Experience October 18, 2023 – Hotel ZaZa Social Houston