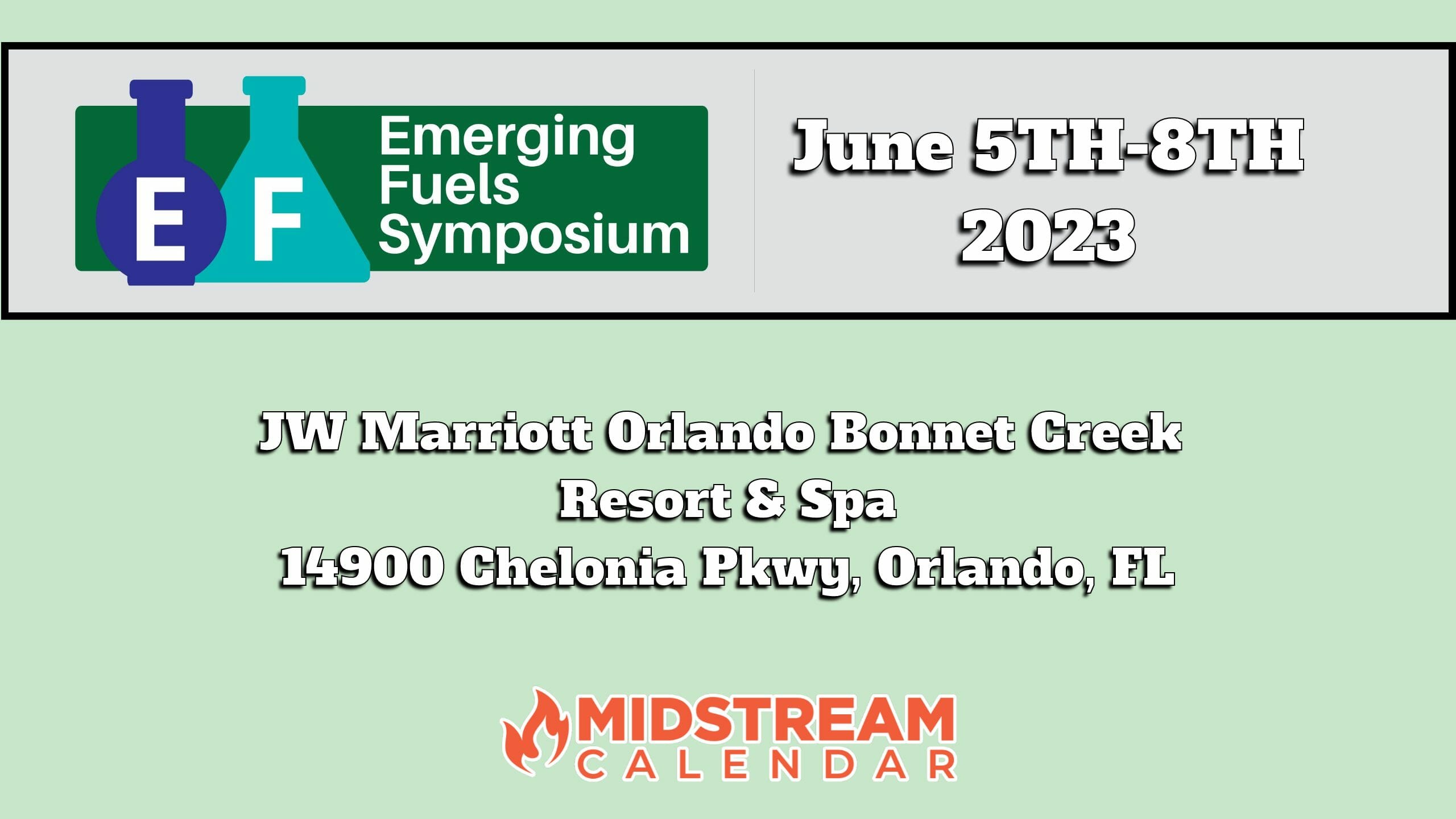 Register Now for the Emerging Fuels Symposium "Attaining a Low Carbon Future Together" June 5-8 – Orlando
This Event Reminder is Sponsored by:

Low carbon footprint fuels are a foundational component for a sustainable energy society. Many governments are planning or have begun mandating transitions to renewable energy sources. With energy transitions expected as early as 2026 in some parts of Europe to 2050 throughout much of the United States, the goals demand collaboration with industry stakeholders to optimize the overall transition effort.
Building upon the rich history of the current energy infrastructure, it is critical to ensure that safety is the driver in this energy transition. Whether transporting a hydrogen blend or 100% hydrogen, there are key technical issues that will need to be overcome.
The Emerging Fuels Symposium will provide a forum for discussion of current research, research outputs to date, and the next steps needed. The scope of the symposium will be to address the challenges and opportunities for the transport and storage of hydrogen; renewable natural gas; and carbon capture, transport, and sequestration (CCTS). It will provide the framework for the guidance document needed to enable pipeline operators to safely transport and store the next generation of energy.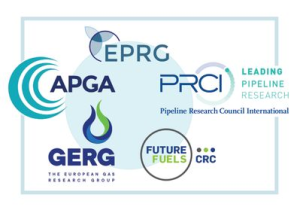 Co-hosted by Pipeline Research Council International (PRCI), Australian Pipeline & Gas Association (APGA), Future Fuels CRC (FFCRC), European Gas Research Group (GERG), and European Pipeline Research Group (EPRG), the Emerging Fuels Symposium is a global collaborative opportunity to resolve the technical gaps that exist as the global industry transitions to low carbon energy solutions using the existing pipeline asset infrastructure.
Follow MidstreamCalendar.com for upcoming industry events. Midstream Calendar was created to help synchronize the industry by providing a free lookahead for key industry events across the country. We focus on non-profit support, community, and industry specific trade shows and 2023 midstream & pipeline conferences for gathering and gas processing, transmission, compression, refining plants, chemical plants, fertilizer plants, terminals, storage facilities, LNG plants, syngas, and bio mass. The original energy calendar featuring all streams of energy with renewables. More 2022 Oil and Gas Events added every day.
Email Efrain@AllstreamEP.com to get involved.
2023 Renewables Events Florida
2023 New Energy Events Florida
2023 Oil and Gas Executive Conferences