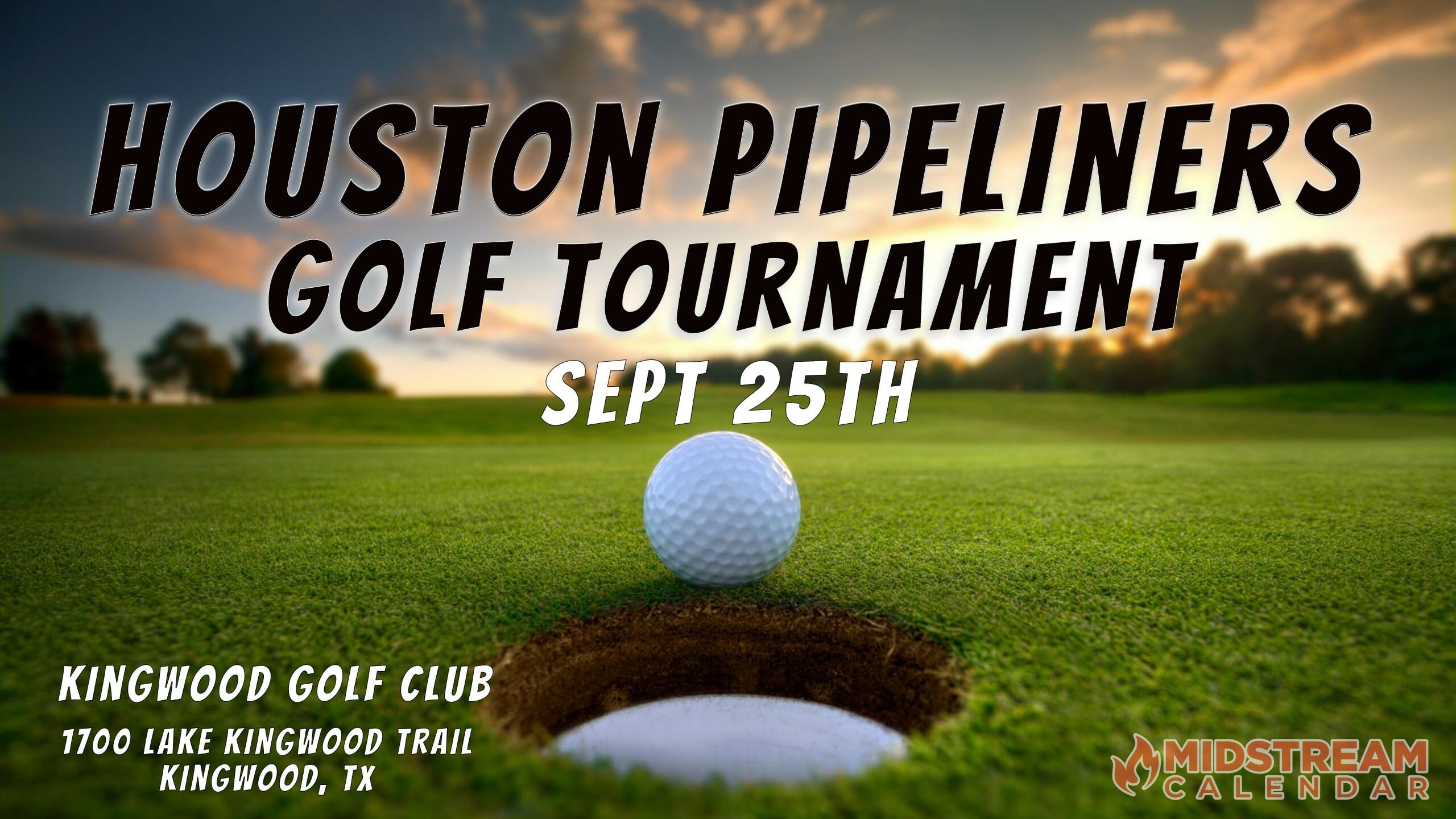 Houston Pipeliners Fall Golf Tournament Sept 25, 2023 – Kingwood Golf Club
This Event Reminder is Sponsored by:

The Pipeliners Association of Houston Educational Fund (PAH EF) Fall Golf Tournament Fundraiser sponsored by The Pipeliners Association of Houston (PAH) is September 25, 2023! We invite you to come enjoy a round of golf at the Clubs of Kingwood located at 1700 Lake Kingwood Trail Kingwood, TX 77339. Thank you to all of our sponsors and we look forward to another successful tournament!
Registration for the golf tournament will begin on Tuesday, August 15, 2023 at 8 a.m. and run through Friday, September 15, 2023 (COB).
For this tournament, we are planning to go back to our shotgun format. We hope that everyone appreciates this format for the tournament and will enjoy all the post tournament festivities. See below for the schedule of the events for the day of the tournament.
Kingwood Tournament Schedule:
Registration Begins – 7:00 a.m.
Shotgun Start – 9:00 a.m.
Award Ceremony and Raffle to follow
Contacts
Trey Berniard
Golf Tournament Chair
281-889-0779
tberniard@brenntag.com
Ben Deroche
Cooker & Station Coordinator
985-855-9844
fanoflsu2005@yahoo.com
Kelly Nissenbaum
Raffle Coordinator / Co-Chair
614-581-5273
knissenbaum@wearecastle.com
Shelley Osborne
Beverage Cart Coordinator
304-881-3193
Shelley.Tippie@gisllc.com
Ashley Boneau
Volunteer Coordinator
409-651-8339
agaston@lja.com
Are you wondering when the 2024 Houston Pipeliners EF Spring Golf Tournament will be? This year it will be at Kingwood Golf Club on April 8, 2024. More info can be found here:
Save The Date for the Pipeliners Association of Houston Educational Fund Spring Golf Tournament 4/8 – Houston Pipeliners Events