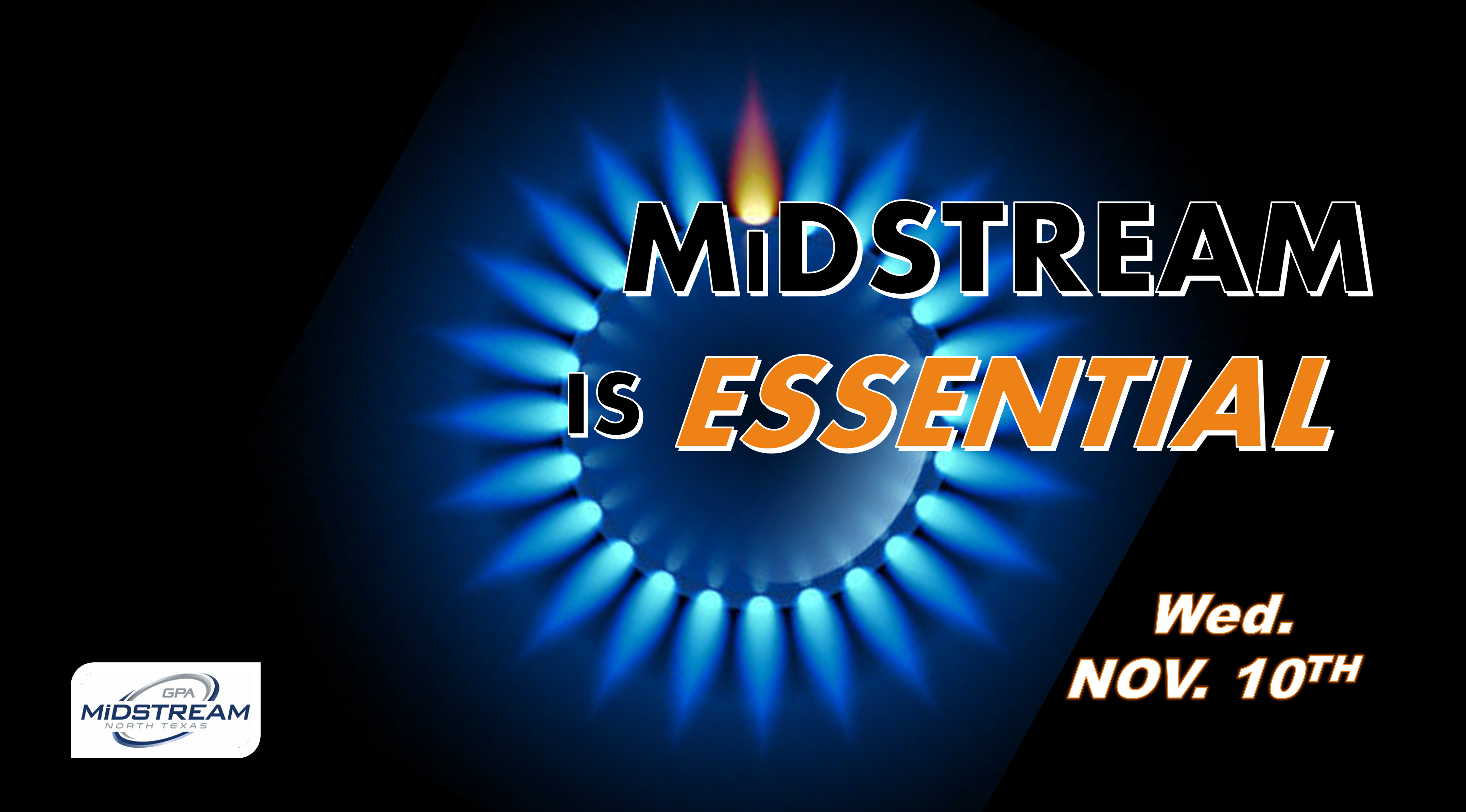 Register Today for NTGPA Midstream Association at the 2021 Annual Meeting
This Event Reminder is Sponsored by: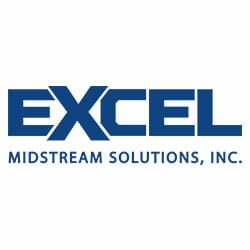 Please join the NTGPA Midstream Association at the 2021 Annual Meeting for food, presentations, networking, & more!
Program at a Glance
8:30-10:00       Check-in & Continental Breakfast
10:00-10:15     Welcome & Introduction
10:15-10:30     GPA Midstream Association Update
10:30 – 11:30    Jason Isaac, TX Public Policy Foundation
11:30-12:00      Lunch
12:00-1:00        Kenneth  S. Waits, Pres. & CEO, Mewbourne Oil Co.
1:00-1:15          Break
1:30-2:30          Kristin Hincke, Director of ESG, Flogistix & Paul Munding, VP Engineering, Flogistix
2:30-3:00          Closing Remarks & Door Prizes
3:00-5:00          Happy Hour & Exhibitions
SPEAKERS SCHEDULED TO ATTEND
Jason Isaac – Director of Life: Powered at the Texas Public Policy Foundation
Prior to joining the Foundation, Isaac, a fourth-generation Texan, was elected four times as the state representative for Hays and Blanco counties in the Texas Hill Country.
During his eight years of service, he passed legislation to reduce taxes, strengthen election integrity, improve public education, preserve Second Amendment rights, protect local groundwater, and protect private property rights. He was repeatedly honored for his commitment to limited government and proved to be an effective leader, excelling at both advocating for conservative principles and working across the aisle to find responsible solutions for the future of the Lone Star State. Isaac is a sought-after public speaker on energy and environment issues and has appeared on national news shows. His commentaries have been published in The Hill, the Washington Examiner, the Daily Caller, and other publications.
Isaac has a B.B.A. in marketing from Stephen F. Austin State University and serves as a board member for the Digital Education and Work Initiative of Texas. He's a youth lacrosse coach and lives in Hays County with his wife Carrie and two sons. They attend Dripping Springs Church of Christ.
---
Kenneth S. Waits, President & CEO, Mewbourne Oil Company
Kenneth S. Waits received his Bachelor of Science degree in Petroleum Engineering from the University of Oklahoma in 1983 and pursued graduate business studies at UT Tyler in 1988.  Upon graduation from OU, he joined Mewbourne Oil Company as a field operations engineer in Oklahoma and has spent his entire career with the company.   He has served Mewbourne in numerous roles, including Vice-President of Exploration and Chief Operating Officer, and Ken now serves as the President and Chief Executive Officer of Mewbourne Oil Company.
Based in Tyler, Texas, Mewbourne has become one of the largest privately owned oil producers in America and employs approximately 530 people.  The company has a 56 year track record of success in the Permian and Anadarko Basins, and with 19 drilling rigs operating, is the second most active operator in America.  Mewbourne has been consistently recognized by independent firms as being one of the most profitable companies in the business.
Ken is the former chairman of the New Mexico Oil and Gas Association, serves on the board of the Permian Basin Petroleum Association, and is a member of many local charitable organizations. He is a long-time supporter of OU and was honored by OU with the Distinguished Alumni Award in 2010, and the Regents' Alumni Award in 2016.
Ken and his wife of 32 years, Laura Waits, reside in Tyler, Texas. They are the proud parents of Hanna Waits, a senior at OU.
---
Kristin Hincke – Director of ESG, Flogistix
Kristin Hincke joined Flogistix in May 2021 as Director of ESG, bringing more than 30 years of experience in government and public relations to her role. Previously, she worked in government and public affairs for independent oil and gas producer Devon Energy and several industry trade associations including the Association of Energy Service Companies and the Petroleum Equipment and Services Association (now the Energy Workforce and Technology Council).  She represented the oilfield services sector on Capitol Hill for six years as a lobbyist for Vikki Cooper & Associates and served as communications director for Responsible Industry for a Sound Environment, an arm of the national pesticide trade group CropLife America. She has a bachelor's degree in communications from the University of New Mexico and a master's in journalism from the University of Oklahoma.
---
Paul Munding – VP Petroleum Engineering, Flogistix
Mr. Munding joined Flogistix in April 2016 bringing 15+ years of experience working in the oil and gas industry.  He heads up the petroleum engineering group at Flogistix responsible for developing SMART gas lift software and the Responsibly Sourced Hydrocarbon program to help operators defend emissions auditing.  Mr. Munding had his first summer job with Marathon in 1999 working in the famous Yates Oil Field in West Texas. Subsequently he worked for Dowell-Schlumberger, Anadarko and BP over the following summers. Mr. Munding had a 10-year career with Chesapeake Energy in numerous roles from reservoir engineering to completions and production across the Mid-continent and Permian Basins. Mr. Munding then moved on to become Production Engineering Manager over the Delaware Basin for RKI. Mr. Munding graduated from the University of Oklahoma with a BS in Petroleum Engineering in 2003 and has his Professional Engineering certification.  He is married with two children in elementary school and lives in Norman, OK.
---
For more information about this event or details for Sponsorships and Exhibit Booths, please contact
214.840.5663
---
PROGRAM REGISTRATION COST
Member: $75 (Non‐Refundable)
Includes: Breakfast, Lunch & Happy Hour
Non-Member: $115 (Non‐Refundable)
Includes: Breakfast, Lunch, Happy Hour & a New Membership that runs until June 2022 & qualifies you for discounts at future events.
---
EVENT SPONSORSHIPS AVAILABLE
Breakfast Sponsorship—$500  SOLD OUT
Lunch Sponsorship—$500​   SOLD OUT
Happy Hour Sponsorship—$500  SOLD OUT
Sponsorship Benefits: Company mentioned throughout the entire event. Company name & logo will be on event banners and website. Four (4) complimentary event tickets for company use.
EXHIBIT SPACES AVAILABLE
10' x 10' Vendor Exhibit Spaces—$500 (5 Available)
Hurry spots fill up quickly!!!
When
November 10th, 2021 9:00 AM   through   3:00 PM
Location
101 Glenda




Whitehouse

, 

TX

 

75791


United StatesFollow MidstreamCalendar.com for upcoming industry events. Midstream Calendar was created to help synchronize the industry by providing a free lookahead for key industry events across the country. We focus on non-profit support, community, and industry specific trade shows and conferences for gathering, gas processing, transmission, compression, refining plants, chemical plants, fertilizer plants, terminals, storage facilities, LNG plants, syngas, and bio mass.