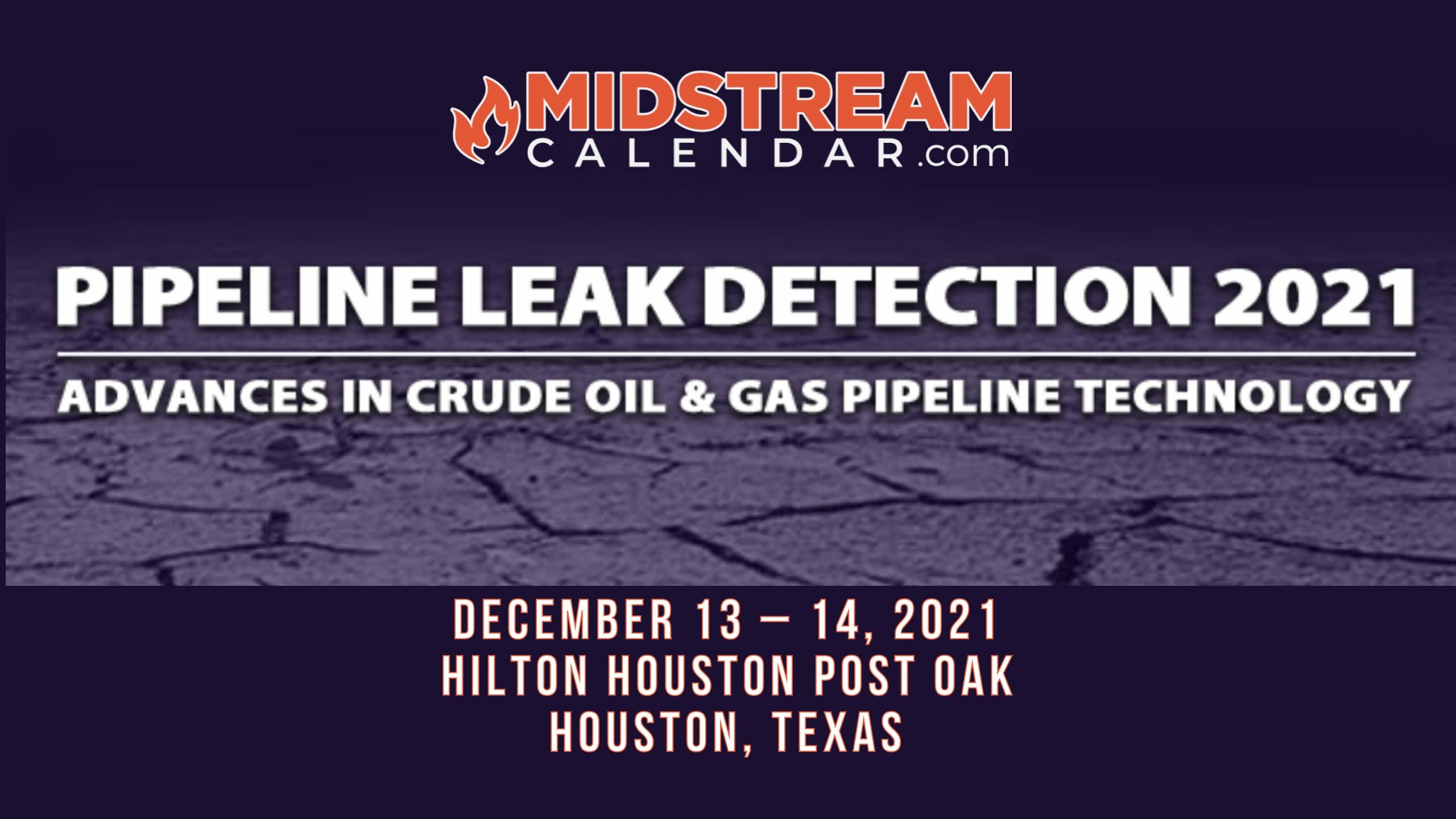 Register now for Pipeline Leak Detection 2021 Dec 13th and 14th – Houston
This Event Reminder is Sponsored by: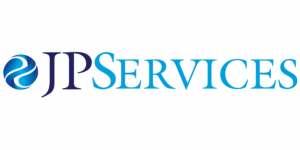 Agenda 2021
DAY 1: MONDAY, DECEMBER 13, 2021
0830 – 0930REGISTRATION AND MORNING REFRESHMENTS
0930 – 0940OPENING ADDRESS
0940 – 1010TECHNOLOGICAL DEVELOPMENTS & RESPONSE TO PIPELINE REGULATION
Introduction of new regulations in France and parallel with the PHSMA regulation recent changes
Presentation of TRAPIL's innovative technology (UT and Phased Array inline inspection tools)
More than leak detection, illegal tapping detection. Before any leak happens, we need to find them
1010 – 1040ADVANCED LEAK DETECTION AND ITS APPLICATIONS
A look at the History of Advanced Leak Detection
An Overview – How does ALD work?
ALD is more than just for leak survey (Super Emitter, Pipeline replacement prioritization, etc.)
1040 – 1100MORNING COFFEE BREAK IN EXHIBIT AREA
SPONSORED BY FLYSCAN SYSTEMS INC
1100 – 1130ADVANCED & DIGITALIZED LASER-BASED SOLUTIONS FOR LEAK DETECTION
Advanced natural gas leak detection requires more than just high sensitivity measurements
A look at comprehensive laser-based solutions that enable investigators to find leaks essentially anywhere
Automatically create detailed and comprehensive digital reports that summarize results of surveys
Securely share the digital reports via secure internet communication
1130 – 1200NEW TECHNOLOGY IN LEAK DETECTION WITH CLEAR FINANCIAL ROI
Remote sensing of crude oil leaks is still a key missing part of the pipeline integrity puzzle
A new airborne sensor and software suite is now offering a solution specific to crude oil and refined products
Automation of bi-weekly visual inspection functions is now provided as well, with Machine Learning software developed by our partner Enbridge Pipelines
A clear financial ROI is part of the solution, beyond technology and compliance
1200 – 1330NETWORKING LUNCH & VISIT OIL & GAS PIPLINE LEAK DETECTION EXHIBITION
1330 – 1400LATEST LEAK DETECTION TECHNOLOGIES
Latest on Tunable Diode Laser Absorption Spectroscopy (TDLAS) in the RMLD-CS for underground and above-ground inspection of natural gas piping networks from wellhead to burner tip
Use of optical gas imaging (OGI) in the OPGAL EyeCGas in upstream and midstream natural gas operations
Mobile leak detection technologies for use in local distribution, transmission and gas gathering operations
1400 – 1430MOBILE AUTOMATED SPIRAL INTELLIGENT PIPE
A holistic approach to automating onshore pipeline construction that includes mobile automated on-site pipe manufacture, digitized quality control of key pipe fabrication QC parameters
The embedding of optical fiber in the pipe wall for lifetime performance integrity monitoring
1430 – 1500IMPROVING REAL-TIME-TRANSIENT-MODEL BASED LEAK DETECTION USING DATA SCIENCE
How technologies can be used to improve the quality of raw SCADA data being used by RTTMs
Utilizing present technologies to improve the leak enunciation decision-making process
1500 – 1530AFTERNOON COFFEE BREAK IN EXHIBIT AREA
SPONSORED BY DIRECT-C & TWI LTD
1530 – 1600UNCERTAINTY QUANTIFICATION OF ARTIFICIAL INTELLIGENT MODELS IN PIPELINE LEAK DETECTION
ANN based models have been proved to be efficient inverse problem solvers that may be widely adopted in pipeline leak detection
The ANN based leak detection model is about predicting the location and flow rates of leakage using flow rate and pressure measurement data with uncertainty
1600 – 1630HYDROCARBON LEAK DETECTION USING WRAP SENSE LARGE-SCALE ENVIRONMENTAL TESTING
WrapSenseLD™ system features polymer-based hydrocarbon leak detection sensors
Highly sensitive to liquid hydrocarbons rendering it a low-cost, simple, flexible, reliable technology
New alarm algorithms to distinguish between Hydrocarbon exposure and Sensor Disconnection
Not affected by external thermal cyclic loading validating its use for high temperature applications
1630 – 1700THEFT DETECTION ON PIPELINES
Thieves hot tap a pipeline, and steal product at very small rates. Using specialized equipment and data analysis to help operators identify these tapping points and their whereabouts
These small theft events or 'leaks' usually go undetected with conventional instrumentation and technology, and require specialized hardware and data analysis by a trained engineer
1700 – 1800NETWORKING DRINKS RECEPTION
DAY 2: TUESDAY, DECEMBER 14, 2021
0900 – 0930MORNING REFRESHMENTS
0930 – 0940OPENING ADDRESS
0940 – 1010VALUE ADDED PIPELINE APPS WITH HIGH FIDELITY FIBER OPTIC MONITORING & MACHINE LEARNING
Distributed fiber optic sensing has been gaining significant momentum in pipeline industry adoption. The primarily application for this technology has been preventative leak detection
High fidelity distributed sensing (HDS) uses a unique approach to interferometry which achieves very high signal-to-noise ratio (SNR). Along with high SNR, HDS also provides integrated acoustics, temperature and strain/vibration, and is optimized to do so over long distances with provides no degradation of fidelity. The resulting sensing performance can be leveraged for other operational applications, which provides increased value over and above leak detection
1010 – 1040LEAK DETECTION FOR COMPLEX UPSTREAM OIL & GAS SYSTEMS USING MACHINE LEARNING
Data analytics to develop optimal leak detection strategies for Oil & Gas pipeline systems
Research and Development related to leak detection including multiphase flow
Results from machine learning algorithm for upstream pipeline leak detection systems
1040 – 1110BENEFITS OF MACHINE LEARNING IN IMPLEMENTING CONTINUOUS LEAK DETECTION
Machine Learning can enable leak detection with minimal instrumentation
This Technology can handle traditionally complex operations like transient or intermittent flow
Using ML to efficiently approximate the physics & hydraulics of individual liquid pipelines
Modern computing can cut the time of implementation from months to weeks
1110 – 1130MORNING COFFEE BREAK IN EXHIBIT AREA
SPONSORED BY EDDYFI TECHNOLOGIES
1130 – 1200IMPORTANCE OF PIPELINE DIGITAL TWIN TO LEAK DETECTION AND MODELING
What is a pipeline digital twin and what does the data look like? How is it created and maintained?
How will it impact integrity analysis along with operations and maintenance?
How can those in leak detection and mitigation use digital twin data?
1200 – 1230LOAD INDICATING FASTNERS FOR FLANGE JOINTS AND PIPELINES
Game-changing fastener technology for oil and gas quickens inspection times while improving safety, and offers greater accuracy for measuring clamp load of bolted joints
The result: money savings, leak prevention, and increased awareness of equipment health
1230 – 1300UTILIZATION OF DATA ANALYTICS TO IDENTIFY LEAKS AND OPTIMIZE DETECTION AND MONITORING PROGRAMS
Knowing the gas being detected to set the correction factor to make the response correct
Gas detector that can accurately detect hydrocarbons without the need to know in advance what the explosive or combustible gas is
Avoiding profound limitations of conventional detectors that rely on catalytic bead technology
1300 – 1400NETWORKING LUNCH & RAFFLE DRAW
Follow 
MidstreamCalendar.com
 for upcoming industry events. Midstream Calendar was created to help synchronize the industry by providing a free lookahead for key industry events across the country. We focus on non-profit support, community, and industry specific trade shows and conferences for gathering, gas processing, transmission, compression, refining plants, chemical plants, fertilizer plants, terminals, storage facilities, LNG plants, syngas, and bio mass.