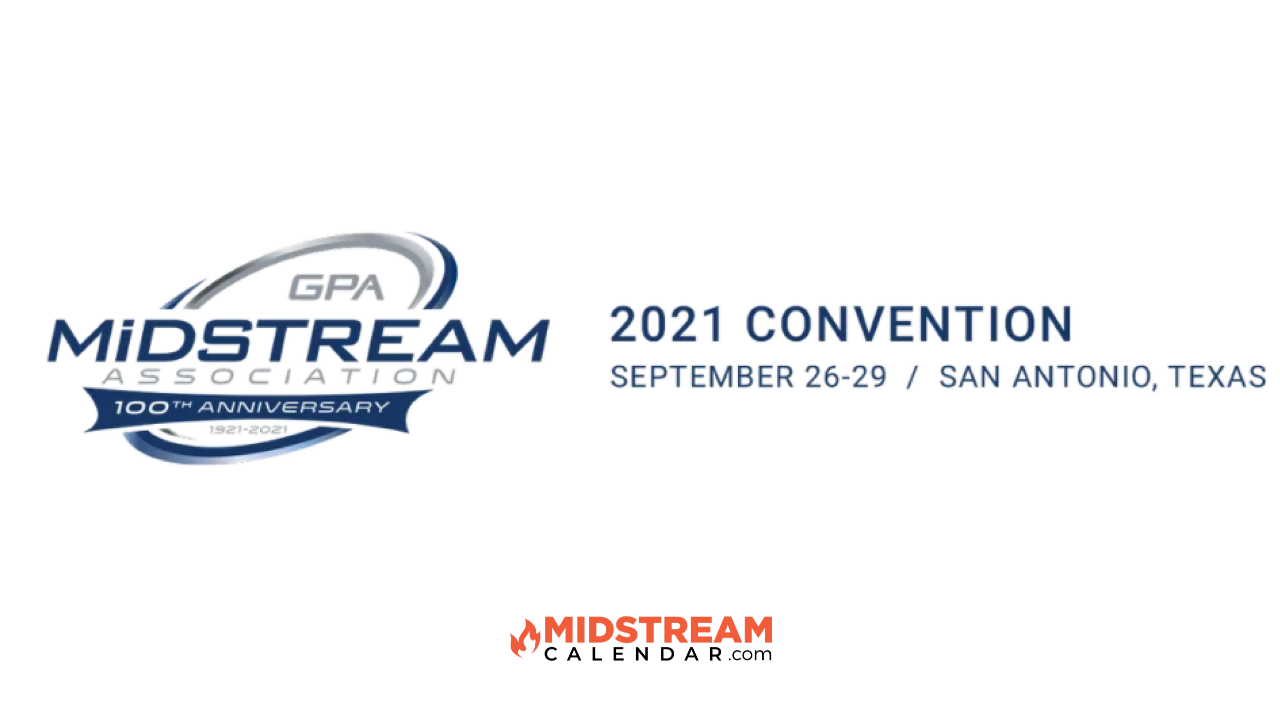 GPA Midstream Annual Convention (IN PERSON San Antonio)
Event Reminder Sponsored By: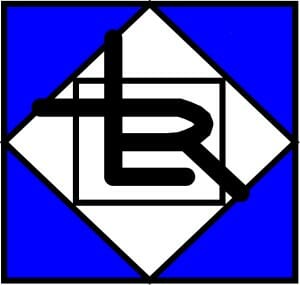 Our host hotel for the 2021 GPA Midstream Convention is the Marriott Rivercenter in San Antonio, which is where registration and most of our events will be held. Some events will be held at the Marriott Riverwalk, which is directly across the street from our host hotel. Attendees are responsible for making their own reservations, and our room block will open in January.
About the 2021 GPA Midstream Convention
We look forward to celebrating GPA Midstream's 100th anniversary at the 2021 GPA Midstream Convention, which will be held in person Sept. 26 – 29 at the Marriott Rivercenter in San Antonio. We are confident this always-popular Texas venue in combination with our proven health/safety-conscious hotel partner will result in a well-attended conference. However, we are also mindful of those who could still be facing travel restrictions at the time. Many of our speakers have committed to recording their presentations, which GPA Midstream will make available for on-demand viewing Oct. 18 – 29 for a fee. Those that register for the San Antonio event will receive full access to the recorded presentations at no additional charge.
In-Person Convention, San Antonio, Sept. 26 – 29
We look forward to returning to an in-person event in San Antonio, Sept. 26 – 29. GPA Midstream is committed to following necessary protocols to ensure that our attendees can meet, share, learn and celebrate safely and in good health.

On-Demand Convention Presentation Recordings, Oct. 18 – 29

Recorded presentations will be available to registered (in person and on-demand) attendees on demand for a limited time (Oct. 18 – 29). Certificates of attendance for each presentation will be issued for on-demand presentations. Note: not all speakers at the in-person convention will record presentations for on-demand viewing.
GPA Midstream Convention Overview
The GPA Midstream Convention is an annual midstream–focused conference that traditionally has brought together more than 2,000 professionals from around the globe, providing them with the opportunity to meet, share and learn about topics impacting the industry. In 2019, attendance was nearly 2,400. The 2020 convention was canceled due to COVID-19. The most common question today is "how many are you expecting in-person in 2021?" It's hard to say with certainty based on how events, and the world, have changed since 2019. We anticipate between 1,200 – 1,500 at the 2021 in-person conference.
This convention touches all professional levels, from entry–level engineers, to technical experts, to CEOs, and attendees come from both operating and supplier companies.
A large percentage of GPA Midstream Convention attendees are decision-makers within their companies, with nearly 20% holding an executive title (chief executive officer, chief operating officer, president, director, senior vice president and vice president). A large percentage of attendees at the executive level have an engineering degree and background, as do the more than 30% holding a manager title.
More than 20% of our attendees hold engineering titles, including but not limited to the following: applications engineer, automation engineer, consulting engineer, controls engineer, environmental engineer, facility engineer, field engineer, gas processing engineer, mechanical engineer, operating engineer, plant engineer, process engineer and project engineer.
About the Program
Presentation topics are selected through a traditional "call for papers" process, and all papers submitted for consideration are vetted through our Program Committee. The Program Committee is an appointed group representing more than 40 midstream operating companies of all sizes to ensure that topics are relevant to companies large and small. This process brings top subject matter experts to the conference, many of which are well-known and respected in the industry, to share their knowledge and experiences with other attendees. Many who attend the GPA Midstream Convention are repeat attendees because it covers the latest information in research and development, safe operations, environmental performance, legislative and regulatory issues, and other key industry issues, year after year.
Address
Marriott Rivercenter
101 Bowie Street
San Antonio, TX 78205Marriott Riverwalk
889 East Market Street
San Antonio, TX 78205
2022 GPA Midstream Convention San Antonio Register Here:
Are you looking for info on the 2023 GPA Midstream Annual Convention in San Antonio? This year it will be held at Marriott Rivercenter on Septeber 17-20, 2023 in San Antonio, Tx.
For more info and how to register, click the link below:
Register Now for the 2023 GPA Midstream Convention "Where Midstream Meets" Sept 17-20 – San Antonio