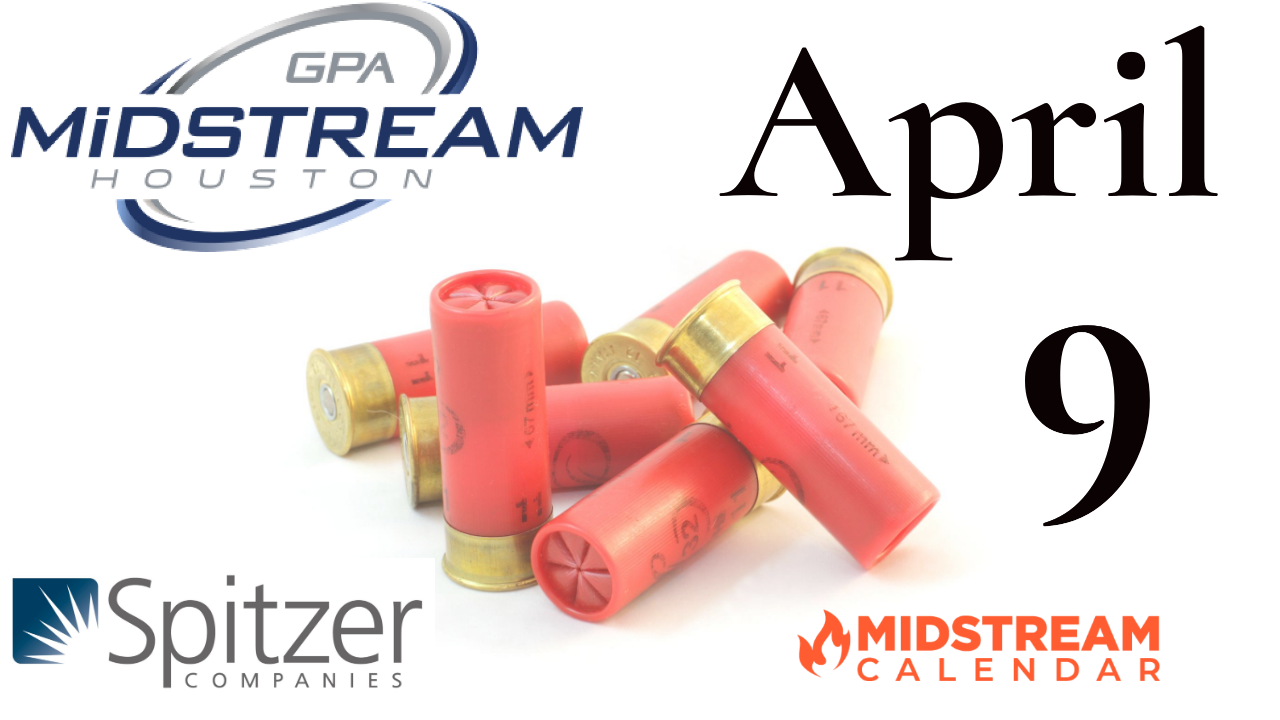 Houston GPA Midstream Sporting Clays
Event Reminder Provided by:

---
The GPA Midstream Houston Chapter is kicking off its Annual Spring Sporting Clays on Friday, April 9, 2021 at American Shooting Centers.
Participation in 4 man teams proceeding through 10 shooting stations on 3 courses (60 Total 4-Man Teams). At each station, everyone will shoot a total of 10 possible targets. Door Prizes and raffles will follow the shoot and participants will also have a chance to win a shotgun!
Amid ongoing concern about the coronavirus (COVID-19), HGPA Midstream Chapter's top priority is the health, safety, and well-being of our members, peers, and communities. the Houston region has restrictions in place in order to comply with the local and state government requirements, each region has different rules regarding hosting and attending events.
On behalf of HGPA, we want to reiterate that your safety and well-being remain our highest concern. As always, we thank you for your support and we will continue to keep you updated through this dynamic situation.
---
AGENDA
---
9:00 AM – Registration & Games Open
10:00 AM – Main Event Shooting Course begins
11:30 AM – Lunch & Drinks Served as Shooters Come in
2:00 PM Presentation, Awards & Prizes
---
Event Details
---
Safety Rules:
Eye and Ear Protection is MandatoryShotguns must be open and empty until in the stand ready to shoot Ammunition shot size must be 7 ½, 8 or 9 and not over 1 1/8 ounces Carry shotguns with the muzzle either pointed up or down.
Event Pricing:
$900 for 4 Man Team
$225 each Per Person for a Single Registrant
**You don't need to register a full team. If registering fewer than 4, the HGPA will add people to complete your team***
*12 and 20 gauge ammo included provided at each station
Teams: Please indicate the team Captain's Name when setting up a team.
**Please provide a Mobile phone number (not a landline) for yourself and anyone you are registering if possible. We will be using Mobile numbers to set you up with your team and other information as needed the day of the event**
---
Shooter Awards & Prizes
---
Four Classes – Lewis Class Scoring System
Guns and rifles valued at $5000
First Place Trophies awarded for each class
Drawing for door prizes
(must be present to win)
---
Event Sponsorship Opportunities
---
Shotgun Shell Sponsor – $2,000 (2 Available)
Alcohol Sponsor – $TBD
Breakfast Sponsor – $TBD
Sharpshooter Sponsor – $1,500 (5 Available) ***Includes 4-man Team***
Trophy Sponsor – $1,500 (1 Available)
Pavilion Sponsor – $1,250 (1 Available)
Gun Cleaning Station Sponsor – $1,000 (1 Available)
Shotgun Sponsor – $1,000 (Unlimited)
Ear Protection Sponsor – $500 (1 Available)
Eye Protection Sponsor – $500 (1 Available)
Event Sponsor – $300 (Unlimited) – Event banner created & displayed by HGPA (DO NOT BRING ONE)
Station Sponsor – $250 (??) – Set up a stand at a shooting station
Field Sponsor Sign – $100 (20 Available) – have your logo represented at a station
---
Scholarship Sponsor Opportunities
---
Platinum – $750
Gold – $500
Silver – $300
Bronze – $200
---
​Door Prize Sponsor Opportunities
---
Platinum – $750
Gold – $500
Silver – $300
Bronze – $200
MidstreamCalendar.com is created to help schedule, budget and plan for all midstream – Pipelines, LNG, Terminals, Below Ground Storage, Gas Processing, Terminals and Transmission. Thanks Health And Safety Council for the reminder.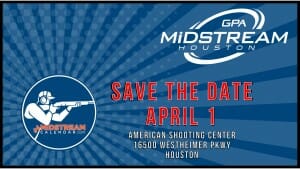 Midstream Calendar 2022 HGPA Sporting Clays EnRUD Air and Water Pollution Compliance Products and Service Midstream Upstream Downstream Flaring ESG